Chameleon-i enables you to create a branded cover page template and append it to any existing CV in a candidate profile.
Follow these steps to set this up for your agency.
Step 1 – Create  your cover page template.
Create a cover page template in Word, you can include logos, images, and colours as required.
Step 2 – Save the template document twice.
You need to save the template document with a specific filename – FCV_Template
You also need to save it with two different file extension types - .doc and .docx
Step 3 – Upload the documents into Admin.
Save the documents in your Chameleon-i Admin area, on the company tab in the 'Company Files' section.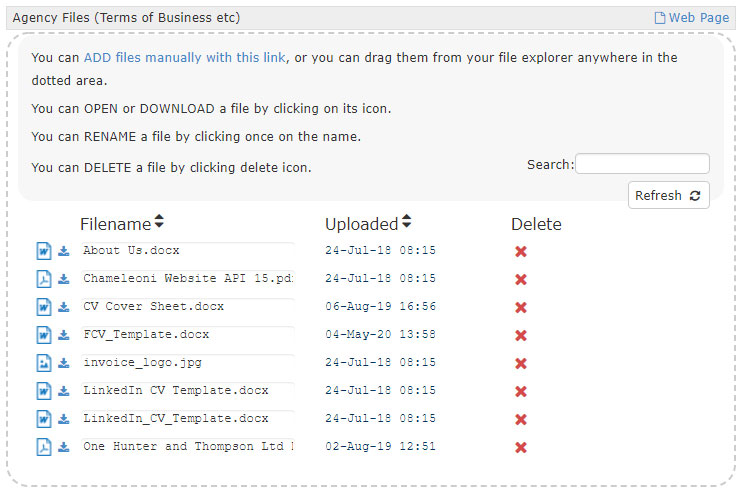 Step 4 – Using the Template in a Candidate record.
Open the candidate record and click on the 'Formatted CV' tab.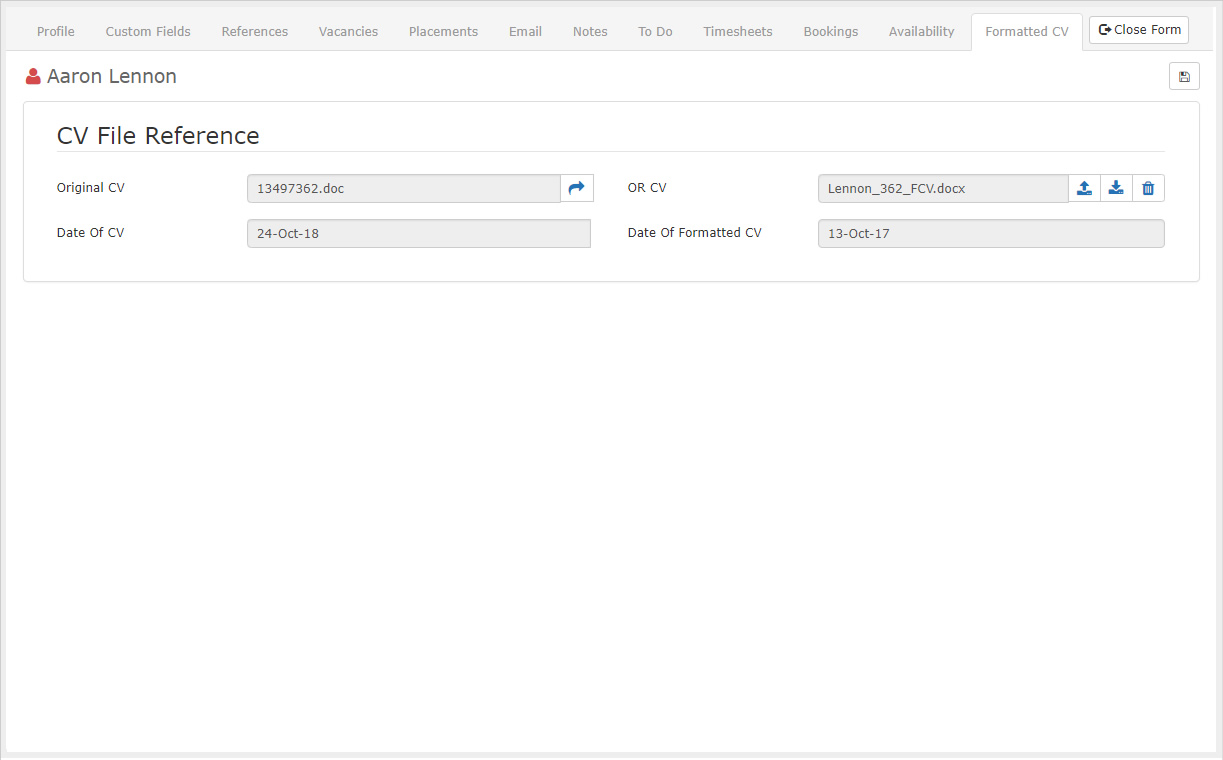 Click the

 button to run the action.
The formatted CV will appear in the 'Attached Files' tab in the candidate record.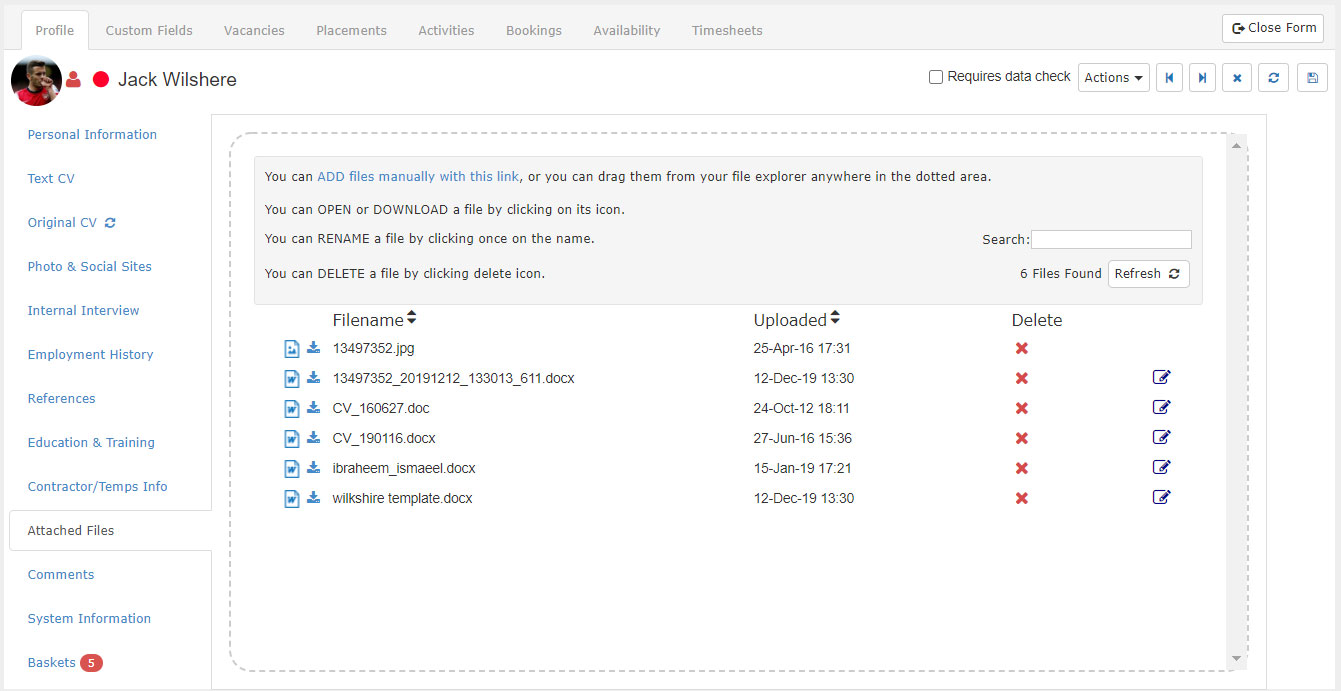 Uploading, Downloading and Deleting a Formatted CV.
You can upload a new document by clicking the up arrow icon.
You can download the existing formatted document by clicking the down arrow icon.
You can remove the existing formatted document by clicking on the trash can icon.