This article explains how you can edit a stored .docx documents in the browser and save them straight back into the Candidates record.
Important this editor enables you to edit .docx files only and you must have permission to edit and delete documents in Chameleon-i. If you do not you will be able to either view in-browser or download the file to edit locally and re-upload to your database.

You can edit files using the in-browser editor where they have the below icon shown in red. The below screenshot is from a candidate record but the same principle applies for all records.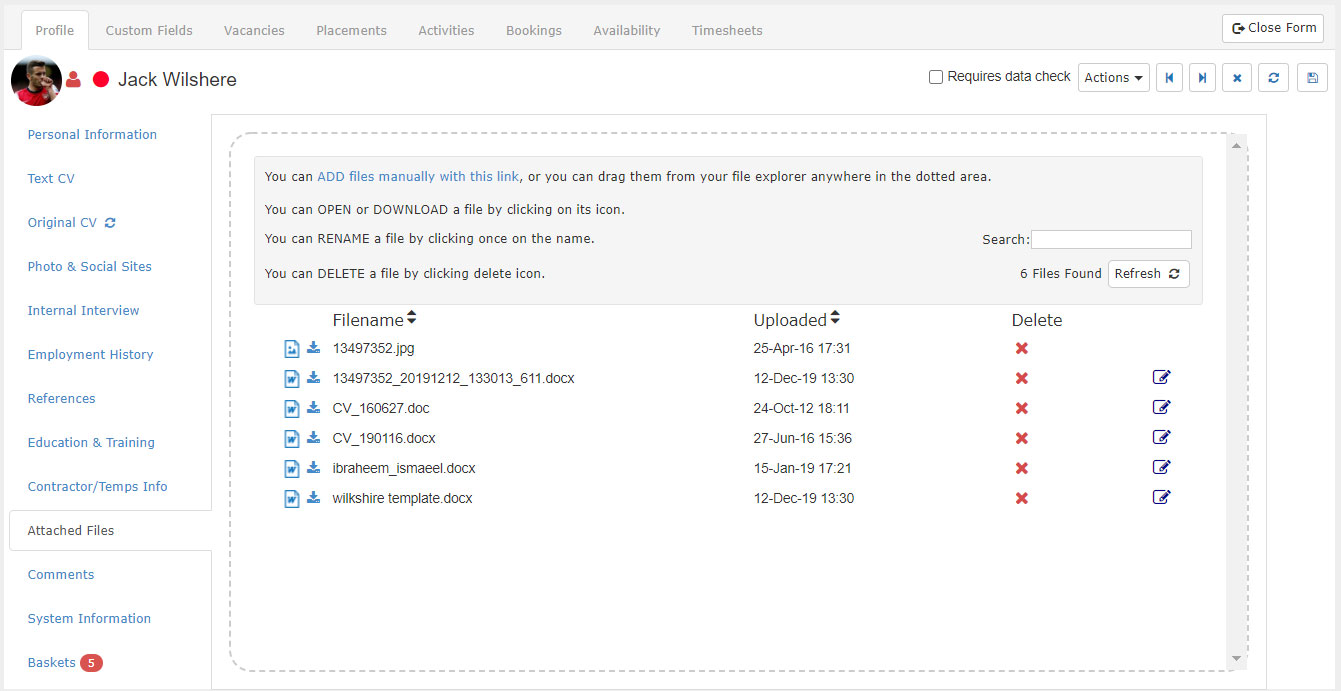 Click the icon to open the file in the editor and make your changes are required.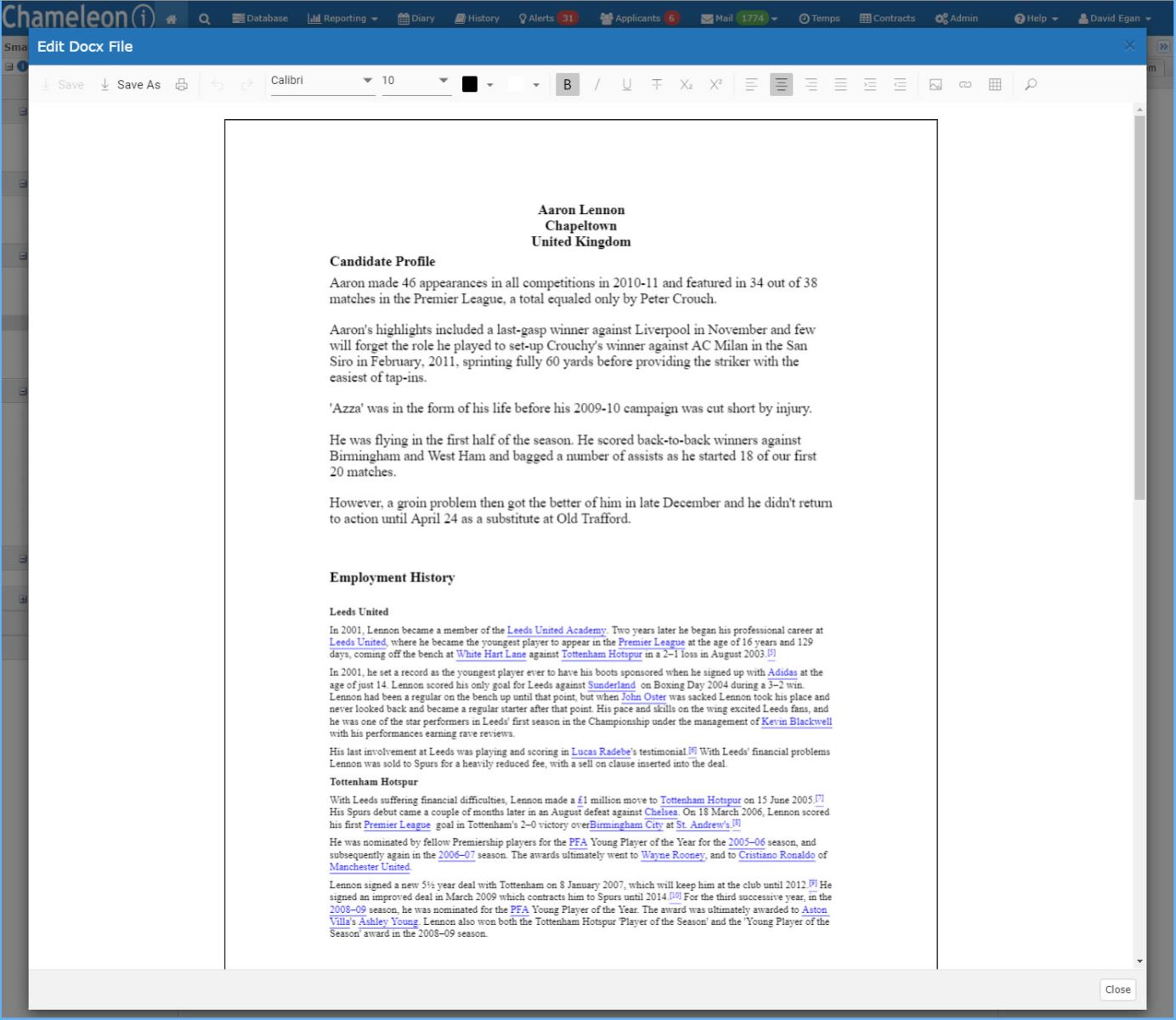 When you have finished editing you can choose to 'Save As' this will save the edited document as a new file in the 'Attached Files' tab and you will be prompted to enter a filename.

Selecting 'Save' will save the document and overwrite the existing document and displays the below prompt to confirm your action. We cannot roll this back should you make a mistake.

Please note the 'Save' button is NOT ACTIVE unless you make changes to the CV.