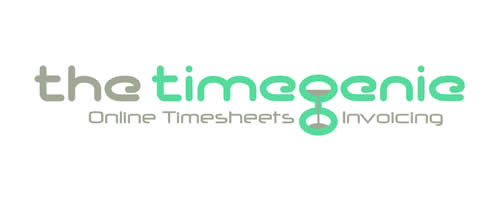 The Time Genie is a great way to create and keep track of timesheets and invoices for your contractors. Put more profit on your bottom line with this automated, fully integrated online timesheet and invoice system. You can view the Time Genie homepage here and get more information as well as an idea of what it is and what it can do.

Parse your placement data from Chameleon-i
Fully integrated to parse all placement data from Chameleon-i into TheTimeGenie enables the following time and cost-saving features:
Contracts
Details about the contracts you create including the contract duration, rates, currencies and invoice frequency as well as references and PO numbers are pulled from Chameleon-i to generate accurate documents.
Timesheets
TheTimeGenie produces a timesheet for each of your contractors each week they work. They are accessed online where contractors can easily log-in to TheTimeGenie, complete their hours of work and request approval, that sends a notification to the employers. For contractors with limited online access, timesheets can also be sent by email, SMS or a phone call from the agency. Each option provides an easy method for the contractor to complete and send for approval.
Contractor invoices
TheTimeGenie can also produce invoices on behalf of the contractor. Also known as self-billing, these are produced at the right time (defined at contract entry) and are presented to the contractor for approval. Once approved the invoice is sent in non-editable PDF format to the agency for processing for payment. This email also attaches all relevant timesheets for reference.
Sales invoices
TheTimeGenie produces invoices for presentation to employers. Sales invoices are produced at the right time (defined at contract entry) and are presented to the agency for approval before being emailed to the Client's invoice contact in a non-editable PDF document.

This email also attaches all relevant timesheets in a non-editable PDF document for reference.
Communication
TheTimeGenie allows you to take your timesheet and invoice data and parse it straight into your chosen payroll or accounting software package via a system of feed files. These feed files come in a variety of technical guises, CSV being the most common. The feed files are generated based on specific events, such as timesheet approval or invoice generation or are set to be produced at a particular time. These feeds can contain any level of detail that your payroll or accounting software package requires or even simple summaries for in-house managerial use.


How to Activate
Go to www.thetimegenie.com and click the sign-up button for your account. For more information about The Time Genie and associated costs contact them directly to discuss their services, prices and promotions.
Our partner services are pre-integrated into Chameleon-i, which means that they are ready for you to use as and when you require. Our partners will charge you directly for their products and services. They will provide you with username/s and password/s to activate their product, you will need to place these into the appropriate field within the admin or user section of Chameleon-i.