This document shows you how to upload, edit or remove stored word merge documents from Chameleon-i.
Select 'Admin' from the main menu.
Select the 'Templates' tab.
The Word Merge Processor grid will now load displaying any existing templates and the ability to upload new templates to Chameleon-i.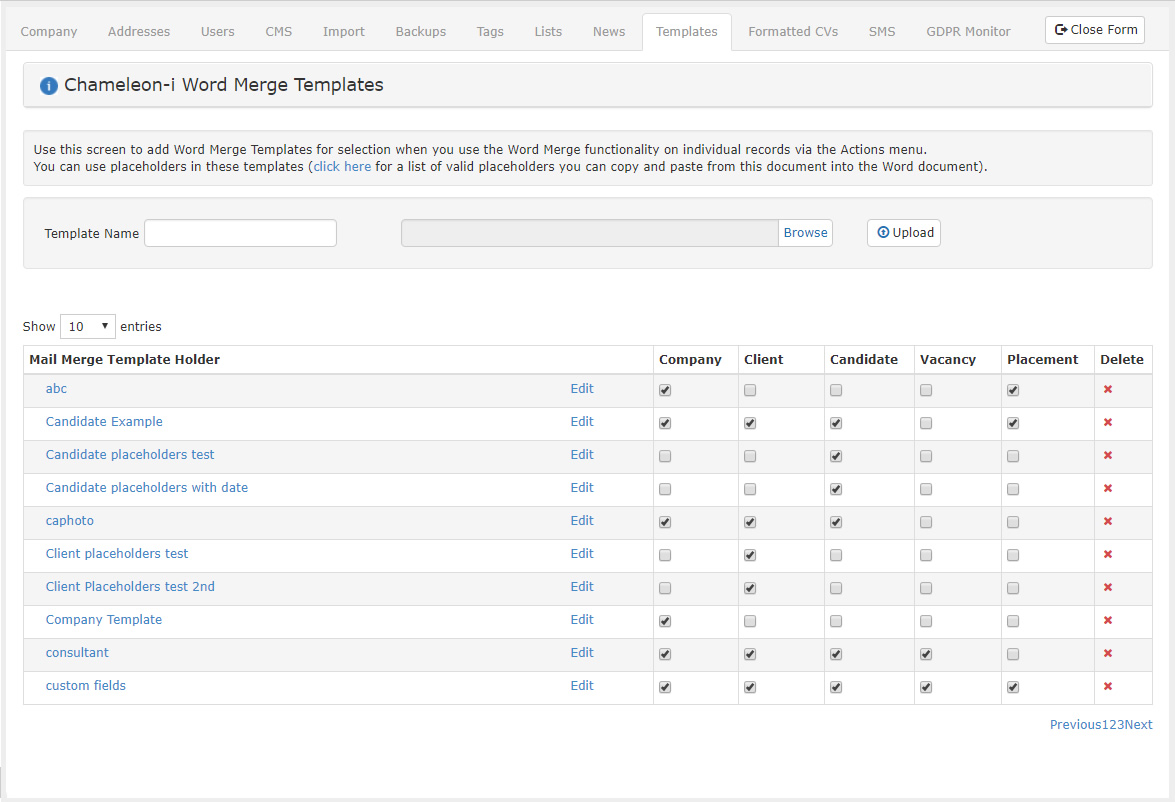 To upload a new template, click the 'Browse' button and browse to and select the file from your computer.
Enter the Template name as you would like it to appear in the drop-down list in the Action popup and then click the 'Upload' button.
Specify the record type(s) you want to associate the template with by ticking the tickbox(s).

If you want to edit a template name, you do this by clicking 'Edit' update as required and press the 'Save' icon.
To remove a word merge template from the system click the 'X' in the Delete column.