This article explains how you can edit a stored .docx CV in the browser and save it straight back into the Candidates record.
Important this editor enables you to edit .docx files only, you must have permission to edit and delete documents in Chameleon-i to use it.
To edit an existing candidates CV in-browser you will need to open the candidate's record and click on the 'Original CV' tab.
If the CV is a .docx you will see the message below 'This file is a docx and therefore can be edited'. If it is not a docx we will show you the CV in a view mode only, the editor will not display.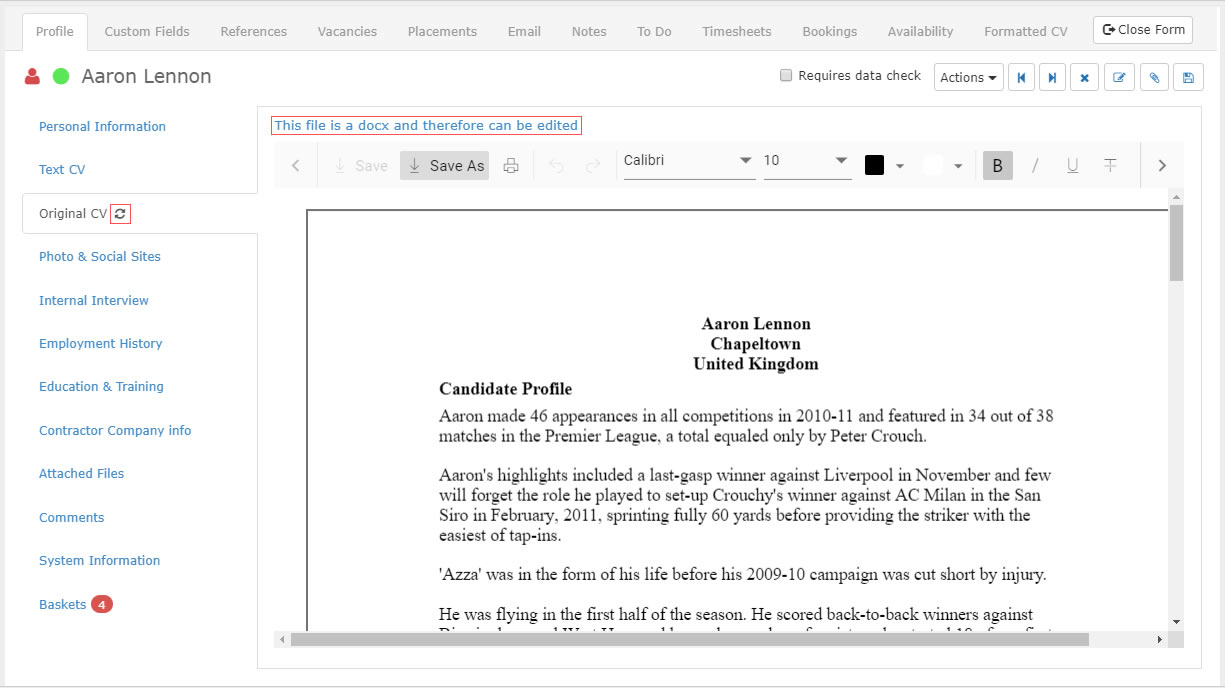 Should the CV not display correctly use the reload icon highlighted above.
Edit the CV as required.
When you have finished editing you can choose to 'Save As' this will save the edited document as a new file in the 'Attached Files' tab and you will be prompted to enter a filename.

Selecting 'Save' will save the document and overwrite the existing document and displays the below prompt to confirm your action. We cannot roll this back should you make a mistake.

Please note the 'Save' button is NOT ACTIVE unless you make changes to the CV.