What do I have to do before posting the job?
Firstly you have to create your vacancy in Chameleon-i by completing the 'Vacancy Posting' tab in the vacancy record, remember to press the 'Save' button.

Once you have saved the record press the 'ChiPoster Post' button.
You will then see the following Pop up, complete the required information and then press 'Publish'.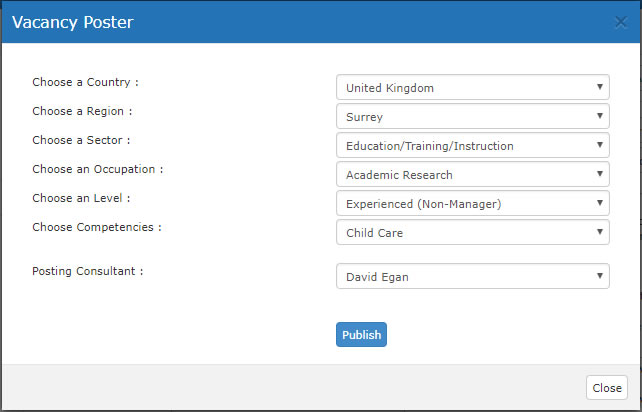 The below screen will open up with a number of important fields greyed out to prevent accidental changes being made to these fields.
Simply choose the boards you want to publish your vacancy on.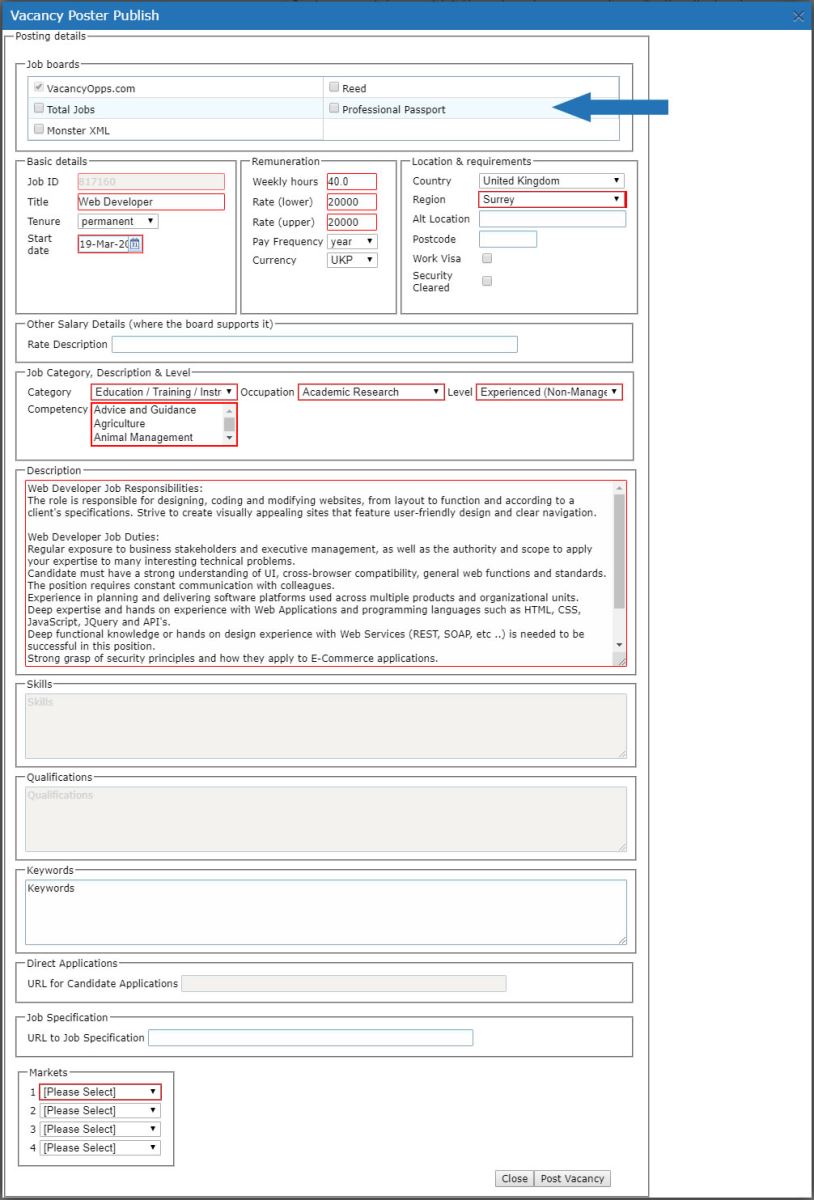 Some job boards will require additional information.
Complete the additional job board requirements and markets section.
When you are happy that all fields are completed as required press 'Post Vacancy' button.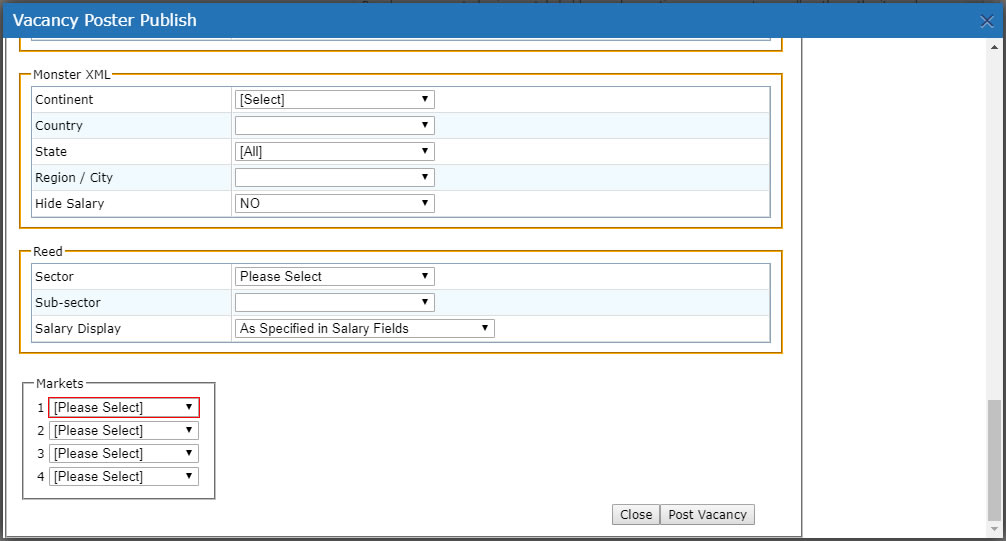 Once you have posted the job a small pop up will appear providing you with immediate post status results from the job boards.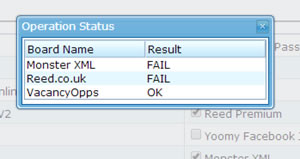 Clicking the 'FAIL' or 'OK' will give you the job board's reply.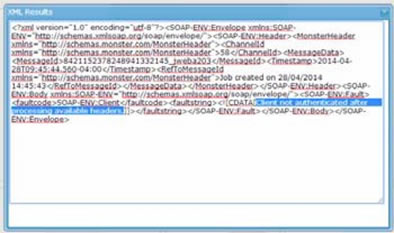 You will see in this example that 'Monster' has failed the job as the 'Client could not be authenticated' (wrong username and password or client account closed at Monster). If a job has failed your company administrator can help out with fixing most issues. If not they will advise if forwarding the FAIL message to us is the correct thing to do.

Please send the full FAIL message (not the pop-up box) with the job ID to support@chameleoni.com (Job ID in the subject line). To obtain the full FAIL message please copy and paste the content from the pop-up box into the body of the email.