This feature allows you to shortlist a single candidate against multiple vacancies.
Select the 'Candidate' you want to shortlist.
Select the 'Vacancies' tab once the record has loaded and then click the '+New' button.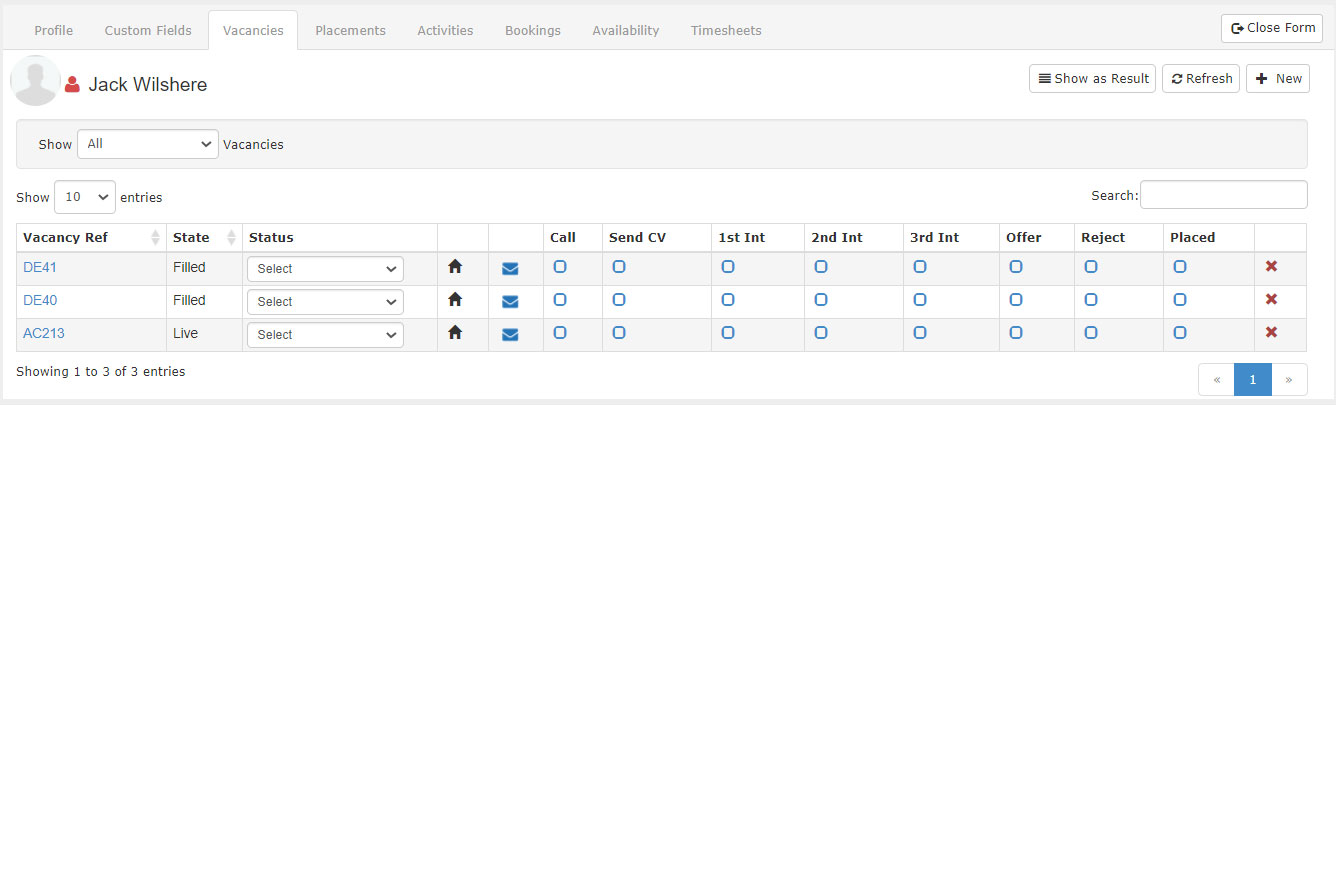 You will then see the following Pop-Up Window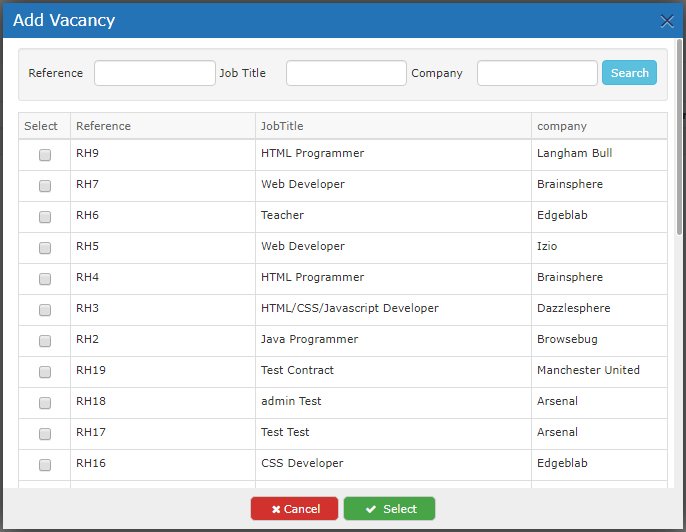 Select all vacancies that you would like to shortlist the candidate against by ticking the appropriate boxes and then click the green 'Select' button to complete the wizard.
The Vacancies grid will update to display the selected vacancies ready for you to continue your process.