There are a number of ways to create candidates in your database using the candidate's CV, this article describes how to using the browse and upload feature.
Select the Candidate tab in the smart navigation panel on the left of the screen.
This will open the candidate grid

Press the 'New' button. This will create and open a blank candidate record.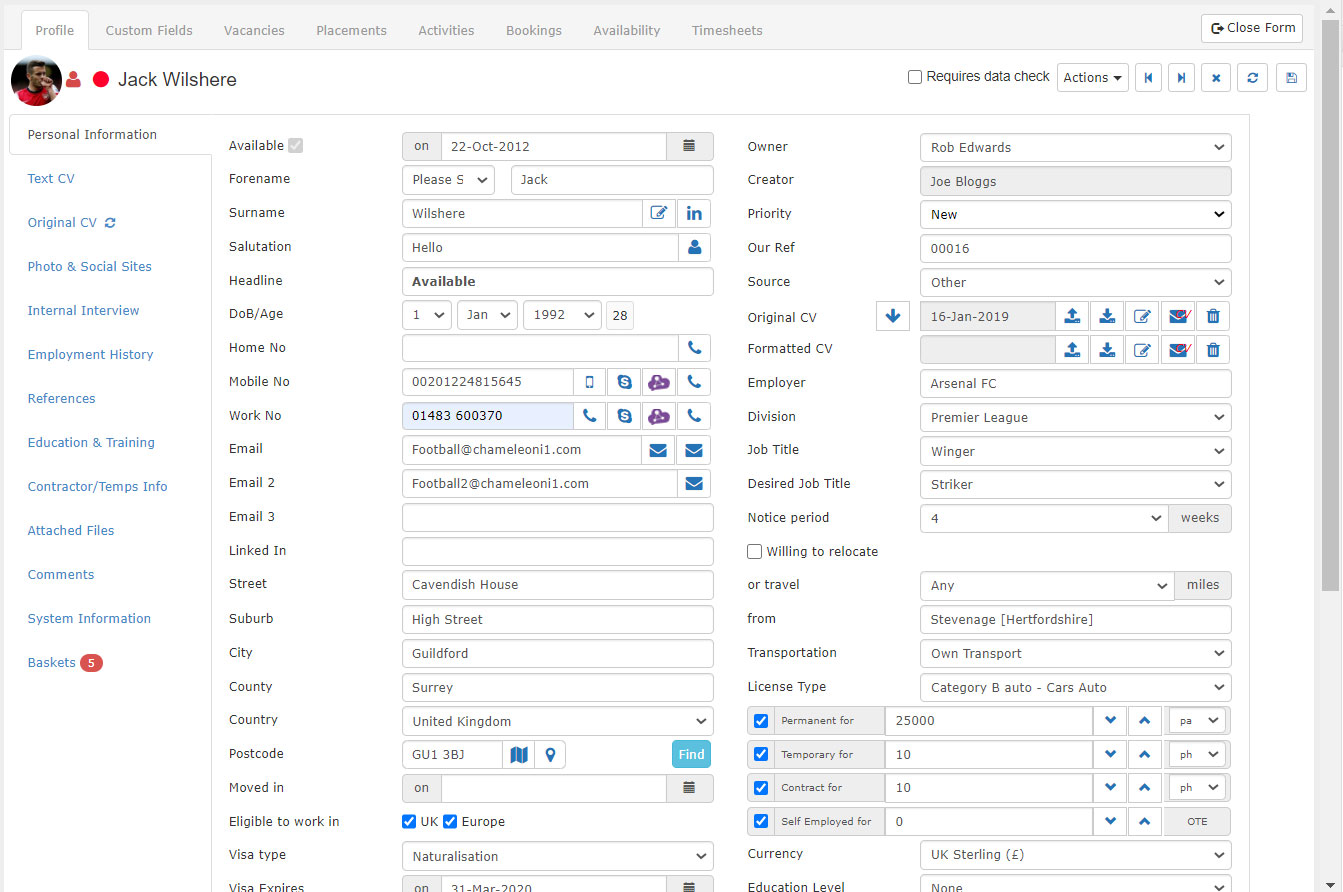 Press the 'Browse' button located in the right-hand column.
This will open a pop-up window enabling you to browse and select the CV.
Once selected press 'Open', the file explorer pop-up will then close.
Press the 'Upload' button, the candidate record will auto-populate with the information found in the CV.
Check and complete the record with any additional information and press 'Save'.
On saving the record 2 things will happen...
The record will be added to the smart navigation panel for easy access. To remove the open candidate from the smart navigation panel select 'Close Form'.
The Tag Panel will extend and display on the right of the profile.