If you want to bridge/link/associate a candidate record with a client record because they are the same person you can use the following action.
This process is different from Client to Candidate bridge because you need to have a Client profile with the same name set up before completing the bridge action.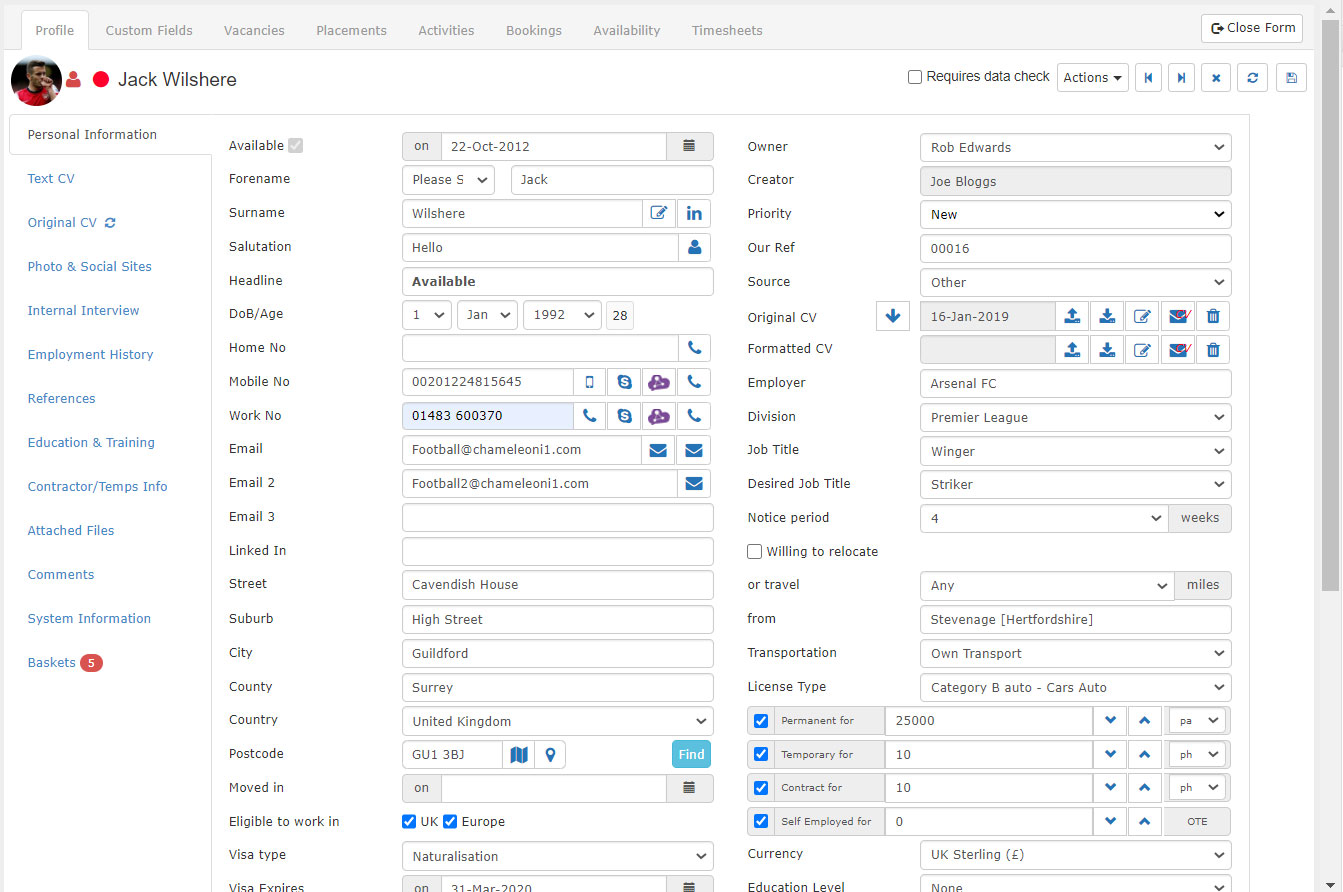 Select a candidate profile
On the Profile tab and in the Personal Information section, click the 'Actions' button.
In the drop-down select 'Create Client Bridge'.
The system will search for client records with matching names.
Select the correct client and press 'Create Bridge'.
The profiles are now bridged so you can jump between them.
You will see the Bridged Icon to the right of the records name. The Actions drop-down now has the 'Jump too Client' option available.