You can view a Candidate's location via Google Maps / Bing Maps from multiple locations in Chameleon-i.
The below article shows you how from a candidate record, you can use this feature wherever you see the maps Icons and the record has a valid post or zip code saved.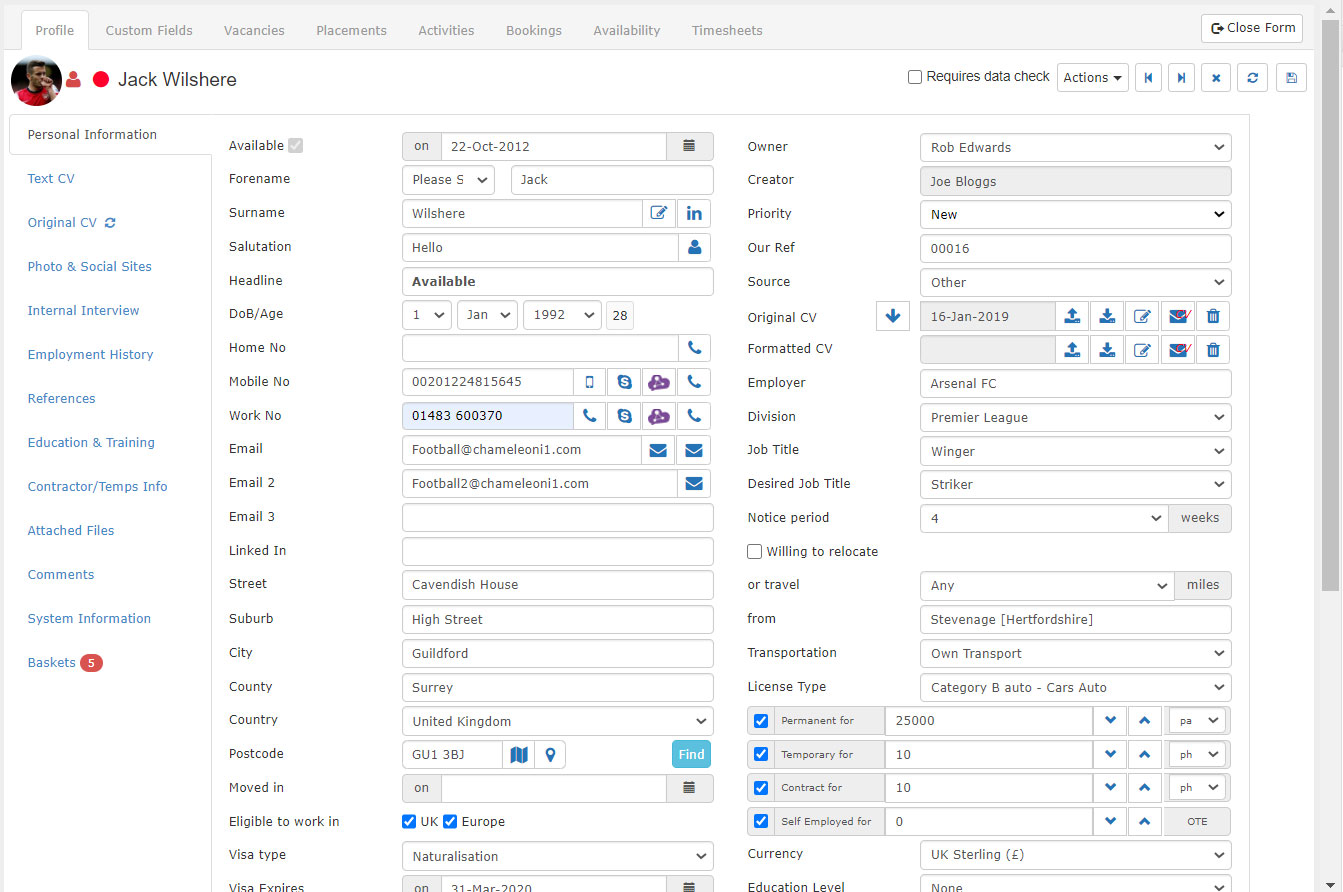 Select a candidate record.
 Enter the postcode of the candidate's location.
 Click Save to update the record.
 Click on the GoogleMaps icon or Bing icon tot he right of the postcode field.
 This will load a new window with Bing or Google maps displaying the records location.