You can add a candidate to the vacancy shortlist from the candidate's record.
This article shows you how
Open the candidate record
In the candidate record select the 'Vacancies' tab.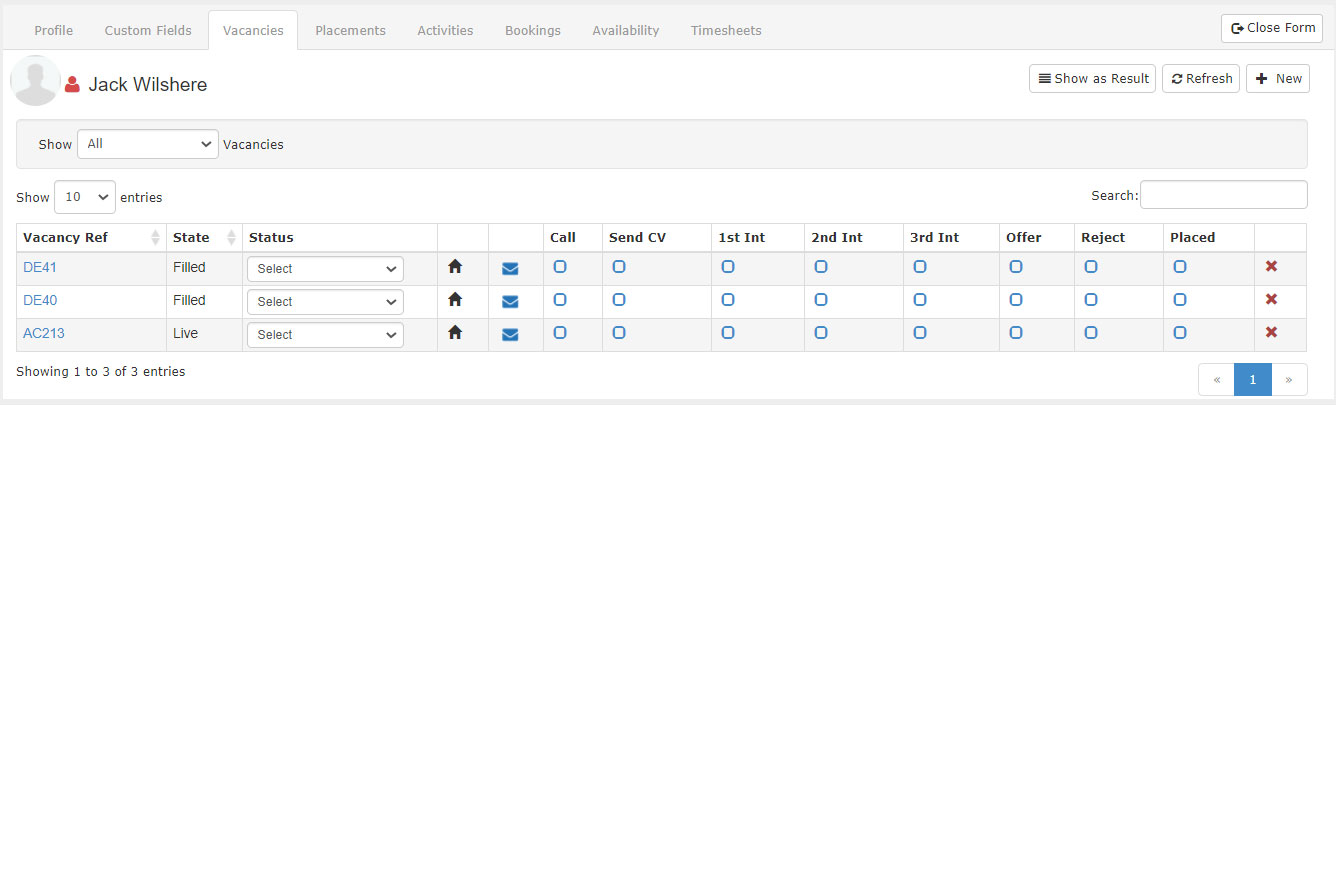 Click on the '+New' button on the top right of the form.
The below pop-up will appear, use this to search for the vacancy.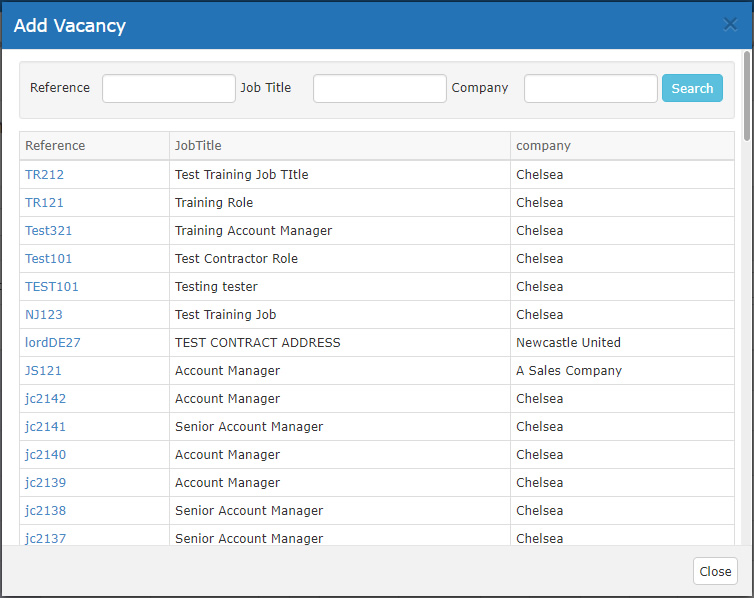 Click on the Reference number to assign the vacancy to the candidate.
The vacancy is now added to the list of vacancies that the candidate is shortlisted on.
If you go into the corresponding vacancy record then you will see the candidate associated.
Once the candidate is shortlisted you are able to send their cv, arrange interviews and perform the actions within the shortlist.
Once the action has been completed, a date stamp will appear alongside the relevant tick box.