Integrated email clients are able to create a candidate record, using the cv parsing functionality found in their Chameleon-i integrated Inbox.
Here is how
Select 'Email' from the main menu.
From the drop-down menu select your 'Inbox'.
Select the email in your inbox from the candidate you want to create a record for.
Click the 'Create Cand' button at the top of the mailbox.
You will see the following popup: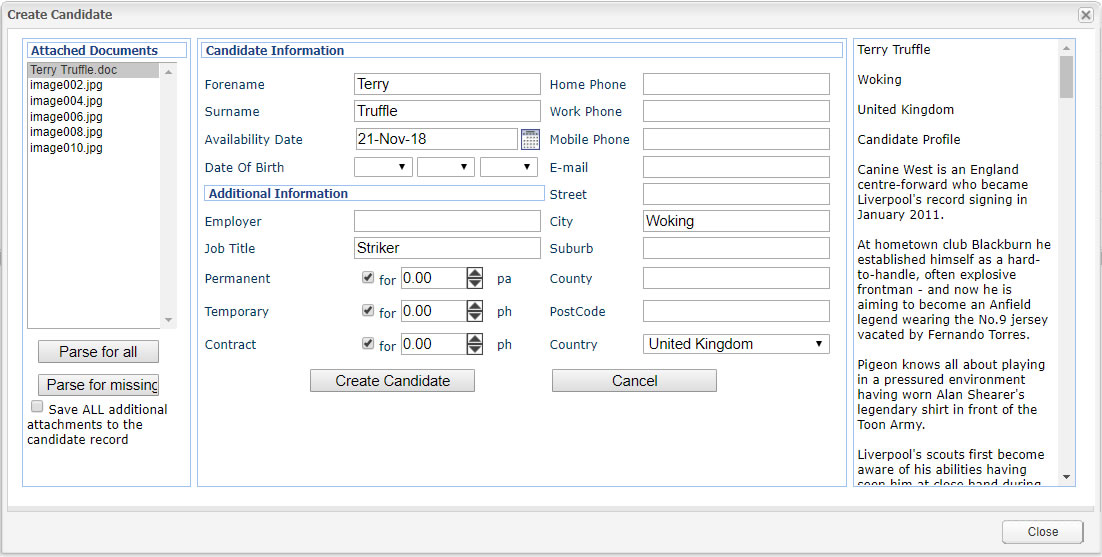 In the popup, select the CV attachment you want to parse to extract information.
Click the parse for all or the parse for missing button as you required.
Check the details are correct and add/correct where necessary.
The CV will appear in the CV box for you to refer to.
Click the 'Create Candidate' button to create and save the record to the database.
You can now open and use the candidate record as you need.