Sometimes and candidate lives in one location but wants to works in another. The radial search location is by default set to work with the candidate's hometown, taken from their address, this, however, might not match their desired work requirements.
This is a walkthrough on how to change the location of the candidate so they appear in searches based on where they want to work NOT where they reside.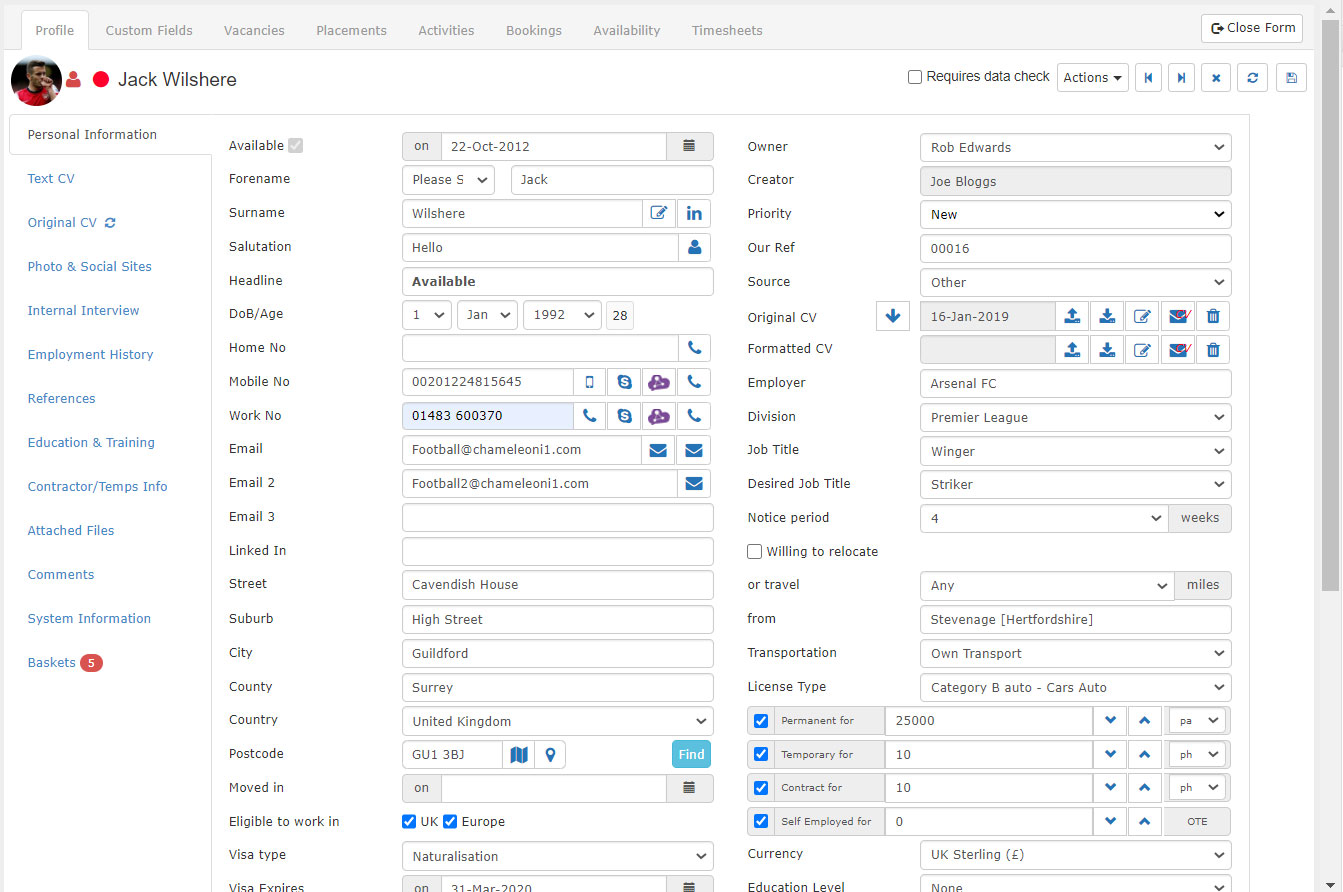 Open the candidate profile.
Click into the 'From' field located in the control panel, right-hand column.
Start typing the location you want to set and select from the drop down as the location appears.
Click 'Save' to update the record.