When an offer is made to your candidate, the Offer Action Wizard allows you to record the details. You can record the potential fee and offer details whilst completing the Offer action.
From a Vacancy record click the 'Shortlist' tab.
The Shortlist tab is home to possible candidates currently on the shortlist. There is a column in the grid called Offer with a radio button.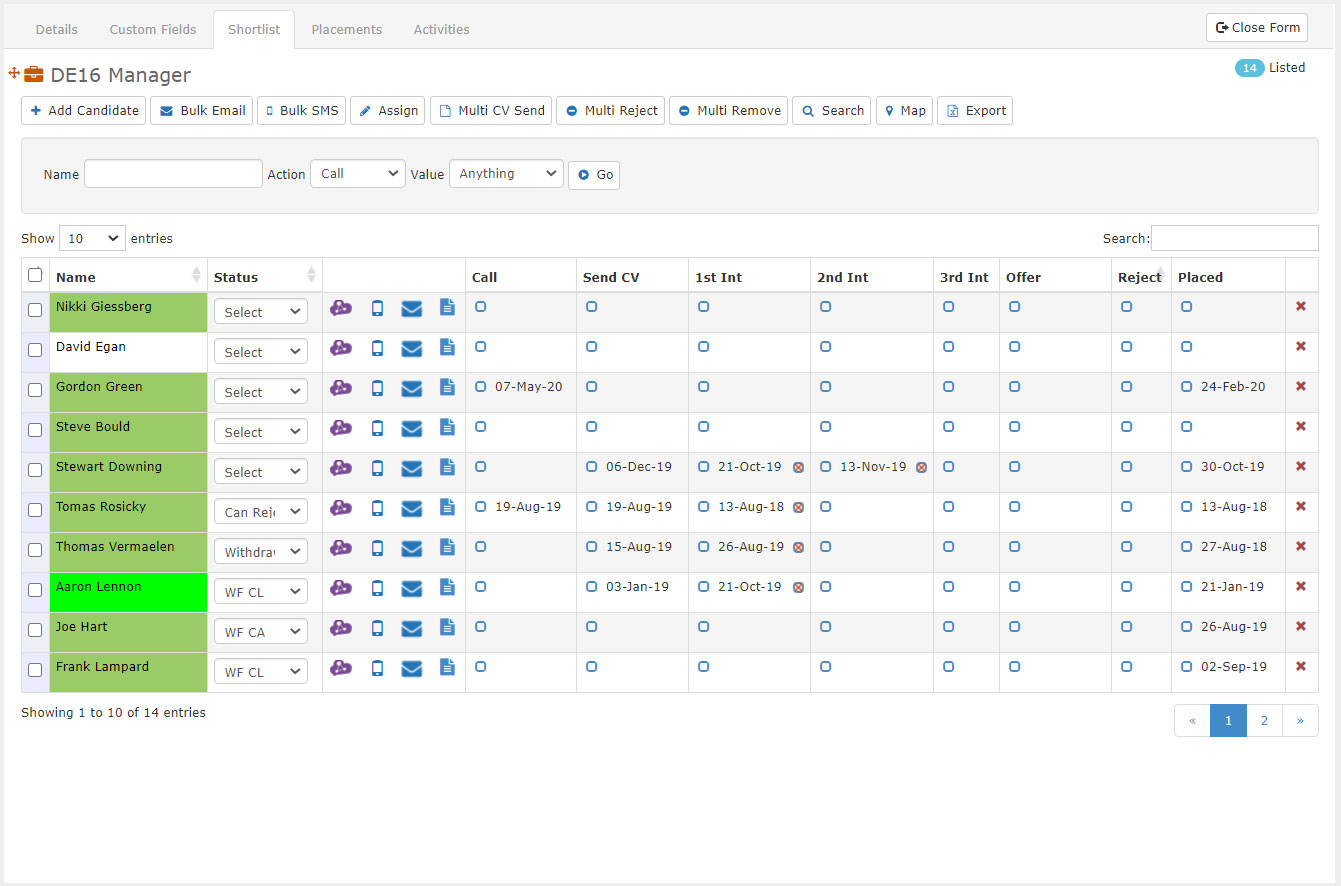 You can send an email to the candidate detailing the offer.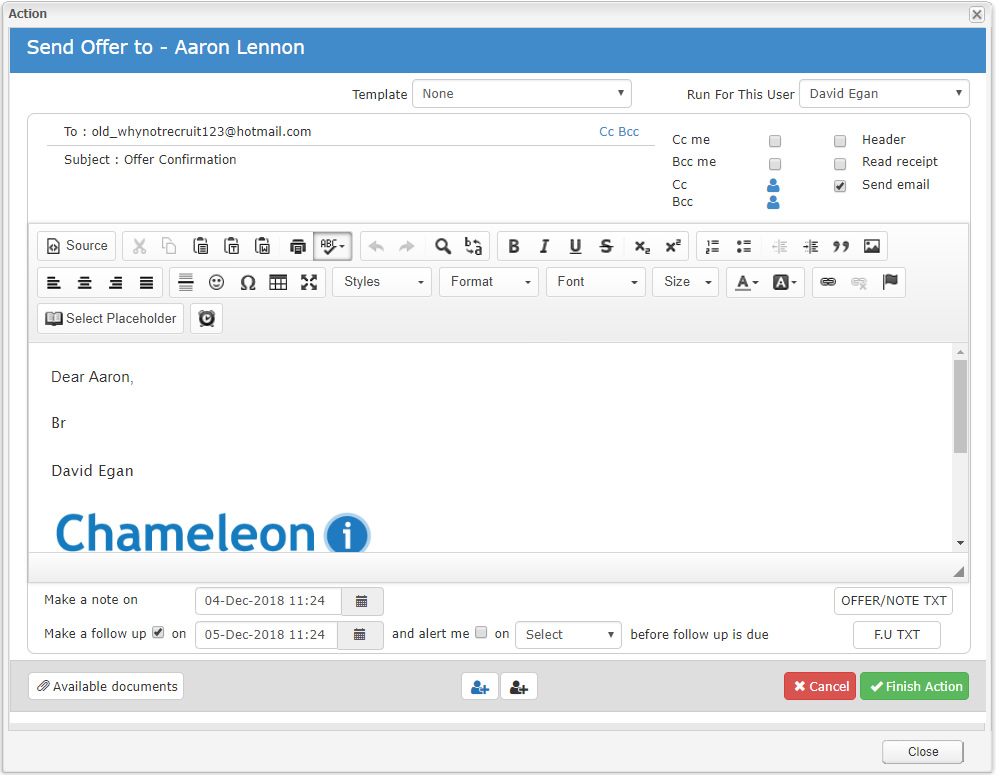 Once you've selected your template and additional criteria, click the Offer/Note Txt Button.
You can also record the Note text associated with the offer description. 
You can enter an Offer Description and potential fee.
This can also be completed from the Candidate record, on the Vacancies tab.
vacancies, candidates, offers, recording an offer, send offer, offer description, offer, candidate offer, send a candidate an offer, fees, offer description, potential fee, how do i record a fee, note text.