Vacancy shortlists multi-select tick boxes.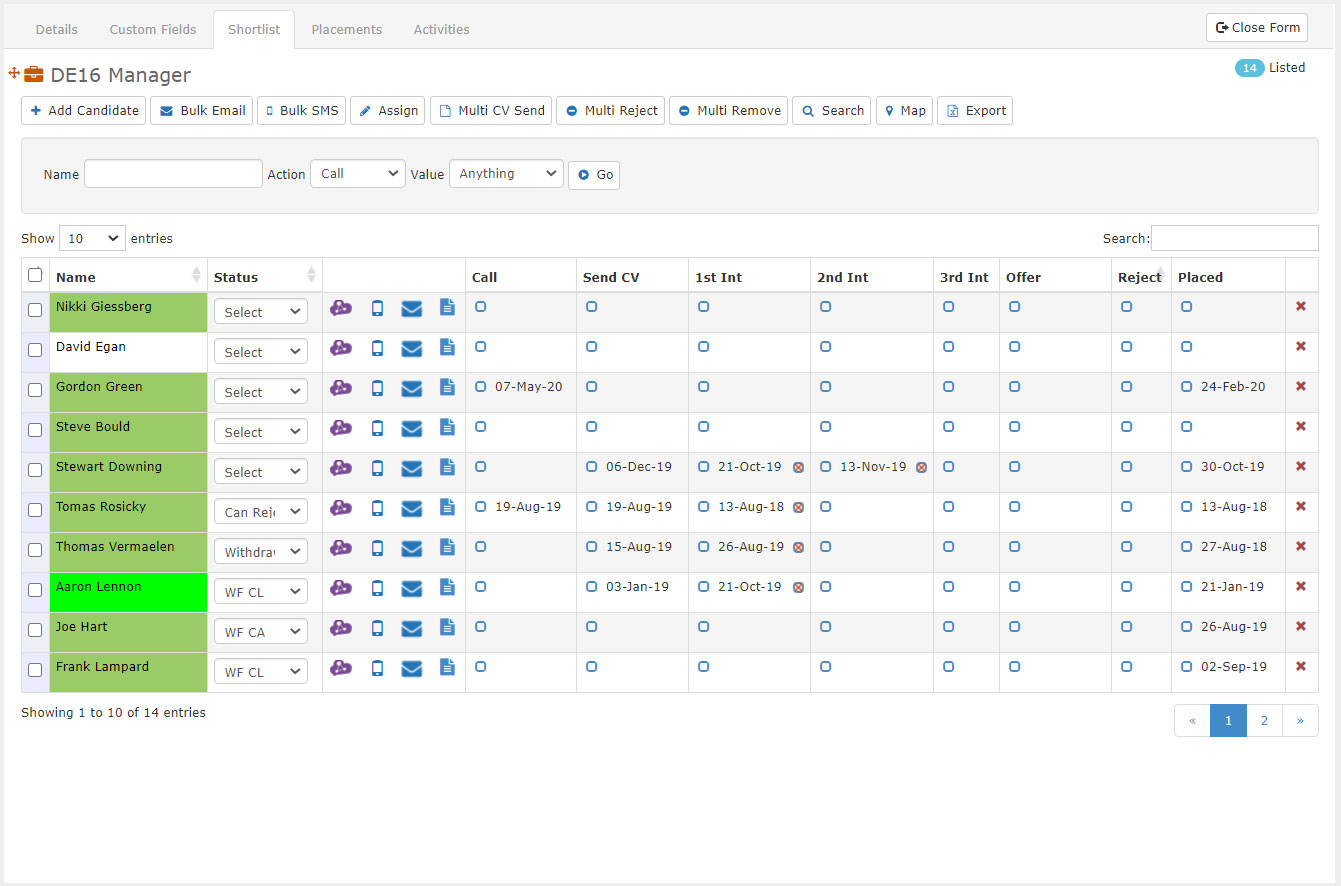 The Shortlist tick boxes enable you to select multiple candidates from the vacancy shortlist and to run a number of bulk action functions.
These include bulk email, SMS text messages and the assignment of tags to the selected candidates.

The select all tick box will only select all visible records on the page, it will not select records on the following pages.

You can vary the number of records visible on the page using the 'Show' drop down.