We have a great function that allows you to clone or duplicate a vacancy in your database. You can now also assign the vacancy to another user within your agency.
This feature is useful if you want to create a mirror vacancy for a new job with the same criteria with the same client but you want to introduce and segment new candidates rather than using an existing legacy vacancy record.
This article explains the simple steps to do this
Open the Vacancies grid the side smart nav panel.
Select the Vacancy record you wish to clone.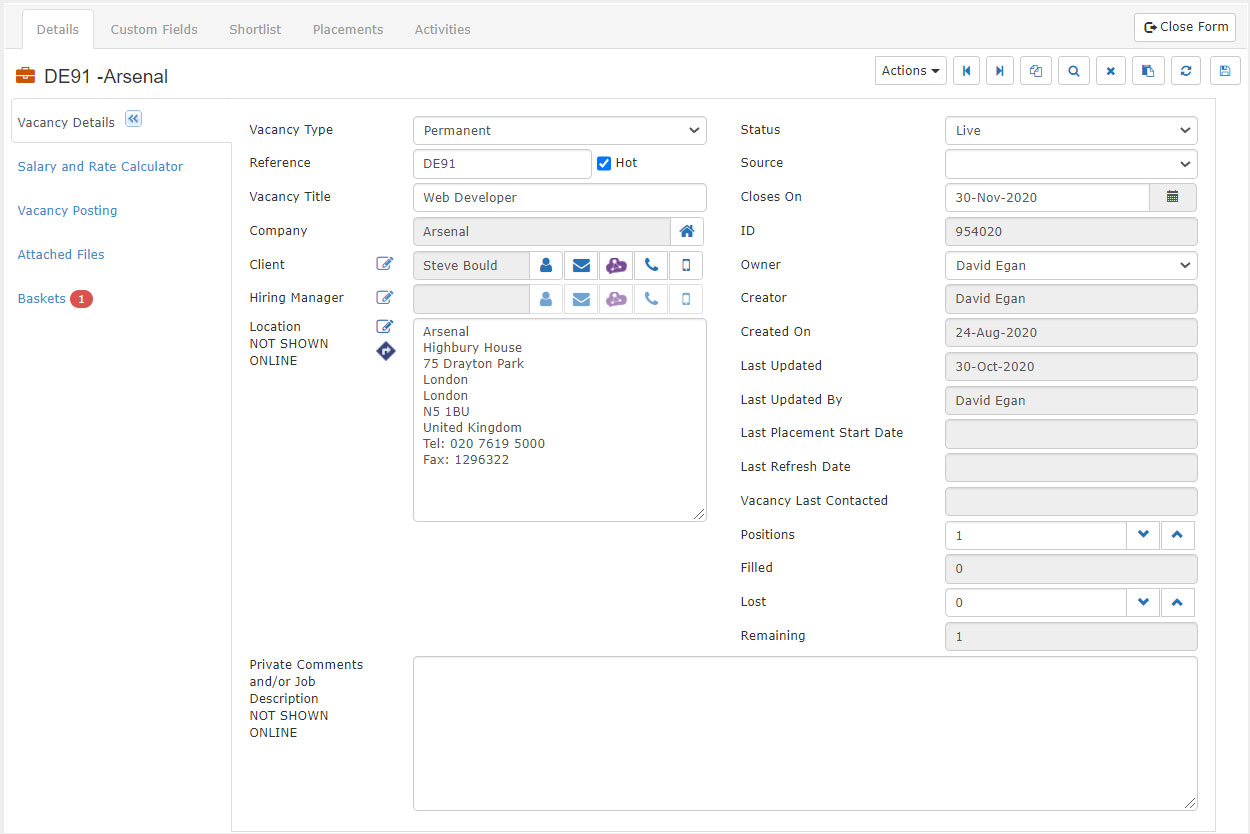 Click on the 'Clone Icon' button in the record, located immediately to the right of the 'Backward/Forward' buttons.
You will see the following pop-up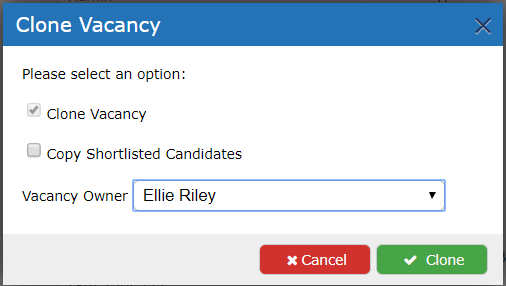 You have 3 options, simply tick the appropriate boxes depending on your requirement and press 'Clone' button.
A duplicate copy of the vacancy will then be created and will load, you can edit this new record as required.
Another option you can choose is to change the Vacancy Owner which you can do in the drop-down.
Remember to click the 'Save' button to save any updates you make to the new vacancy record.