You may need to reassign vacancies from one client contact to another client contact on the system if for example a client contact has left and their vacancies are being taken over by another client contact.
Heres how
Select the client record and from there select the 'Vacancy' tab.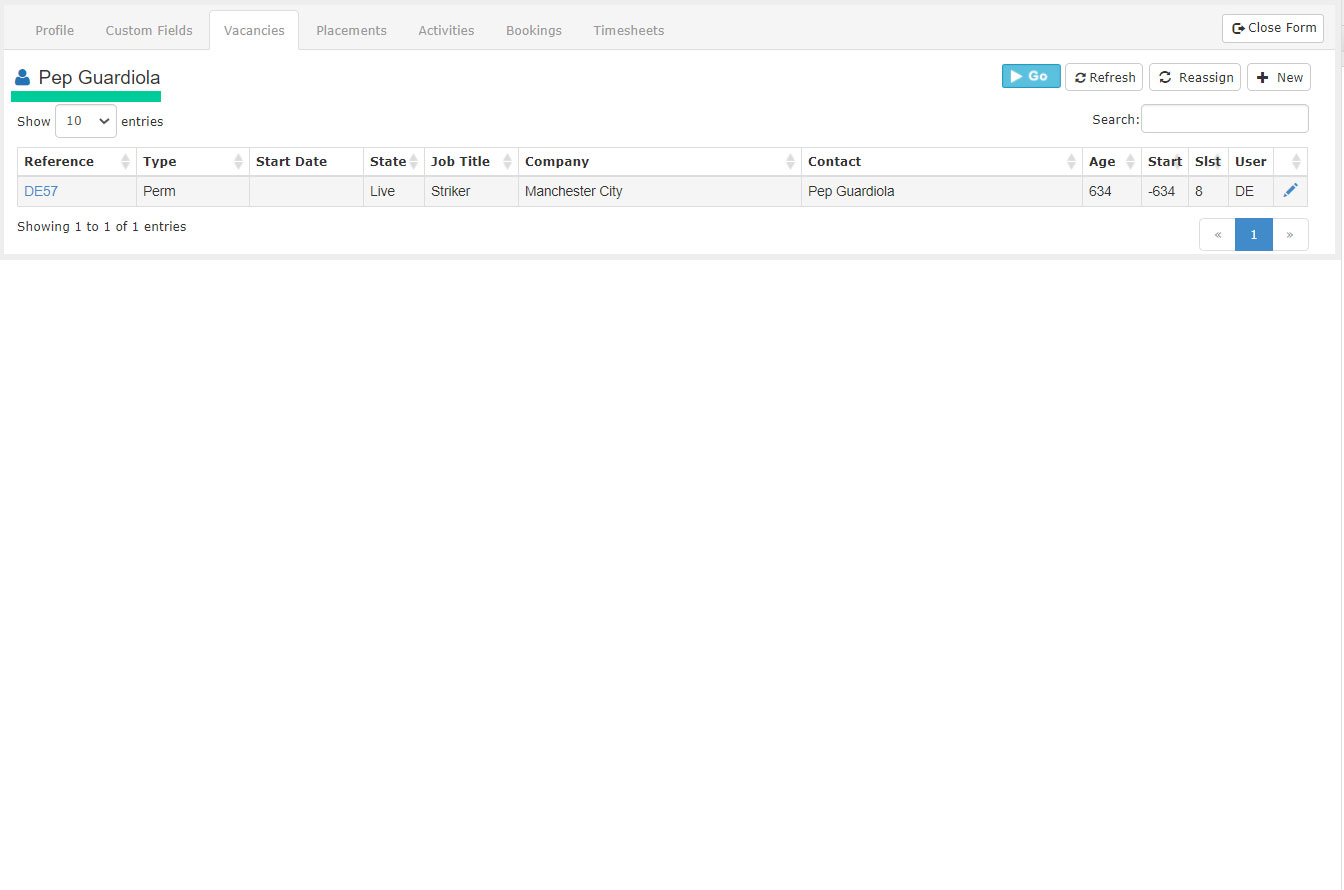 You will now see all the vacancies for the client contact. To reassign all the vacancies to another Client Contact, click on the 'Reassign' button.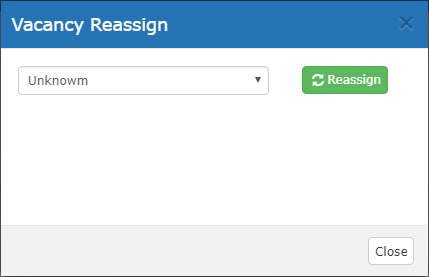 Select the client contact record you wish to re-assign the vacancies to from the drop-down list.
Click 'Reassign' when done.