You have the options of two starting points when creating a new vacancy.
Option 1 - Open the Vacancy grid from the Smart Navigation panel on the left and Click 'New Vacancy' Button you will be asked to assign a client contact to the vacancy via the popup and a few default details.
Option 2 - Open the client contact record and open the 'Vacancy' tab and click the 'New' Button located top right on the tab.
Both open a new vacancy form ready to complete, it is simply your choice which you find the more intuitive route to the the form.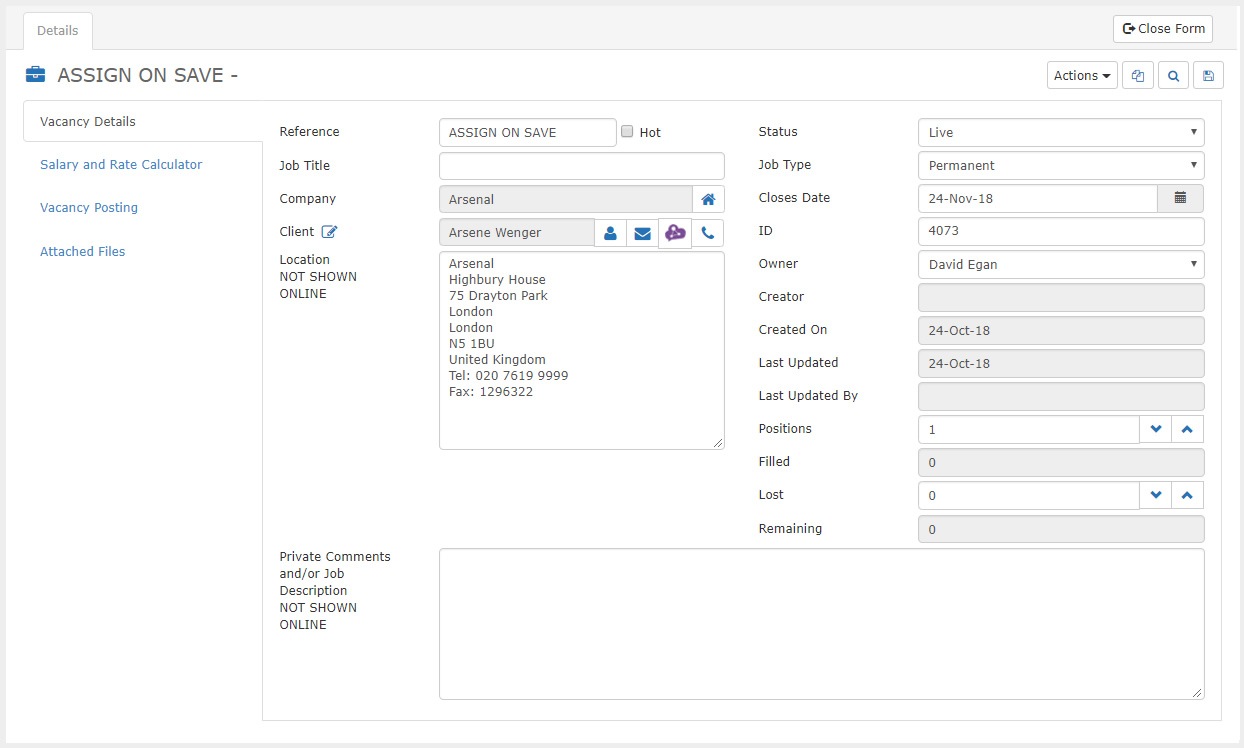 References can be manually entered or will be assigned on save. If you use prefixes to auto generate the next reference in sequence DO NOT enter a reference number manually.
Select the 'Job Type' to set the correct salary calculator.
Location of vacancy defaults to the client contacts location, this CAN be edited.
Select 'Salary and Rate Calculator' to enter pay rates, agency fee, currency etc.
Select 'Attached Files' tab if you want to upload and store associated documents for example a job spec that you might share with suitable candidates.
Once you are happy press the 'Save' button to create your vacancy.
Once you have saved the vacancy you will be able to see the additional menu items as per the screenshot below.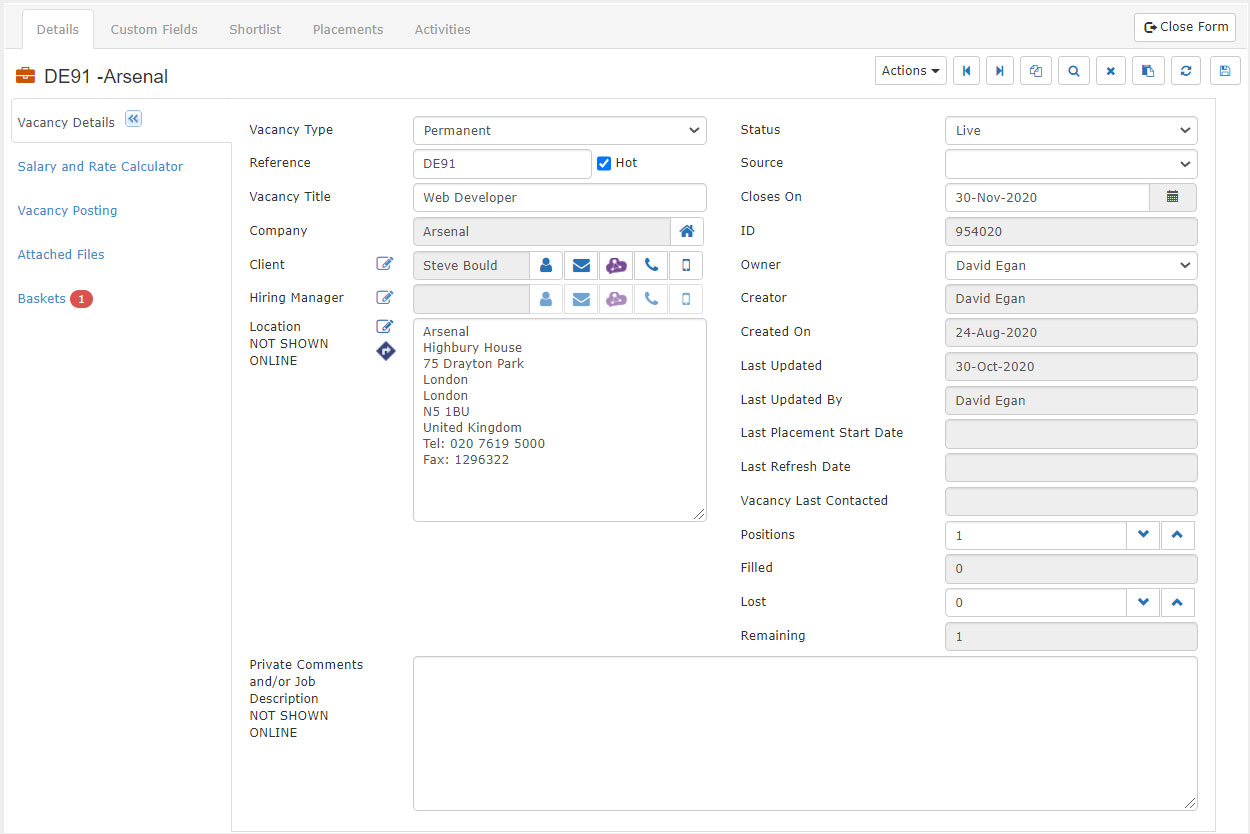 Select 'Vacancy Posting' if you wish to publish the vacancy on your website or to external jobboards via one of our aggregator partners - Broadbean, Idibu or Recruitive.
PLEASE NOTE you MUST SAVE the vacancy BEFORE you press the aggregator logo to publish to external jobboards.
NOTE: Vacancies that have 'Hot!' ticked will be pinned to your Smart Navigation panel until the tick is removed. Closing the vacancy does not remove it from your smart navigation panel, you must remove the tick, save and then press 'Close Form' button to remove it. This feature provides fast access to your priority jobs.