You can create a vacancy record from the vacancy grid in Chameleon-i.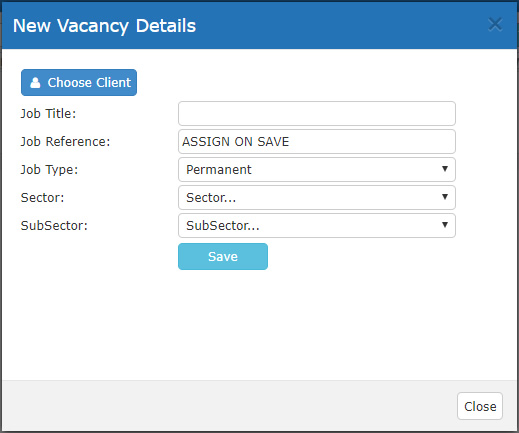 From the vacancy grid click the '+New' button.
Then click the 'Choose Client' button to associate the vacancy with a client contact.
Search and select the client.
Enter the Job Title, select the sector/subsector that apply.
Click the 'Save' button.
The Vacancy record will open. Fill in any additional details and click the 'Save' button to complete the creation.