Removing departments or you might like to think of them as teams so that you can better manage job boards and posting allocations.
To remove a department/team you will need to be a supervisor.
To remove a department/team select 'Maintenance'.
Select 'Users & Groups'.
You will see the following screen.
Click the icon to the left of Tier 1 name to reveal departments/teams.
Select the department/team you want to delete and 'Right Click' on your mouse.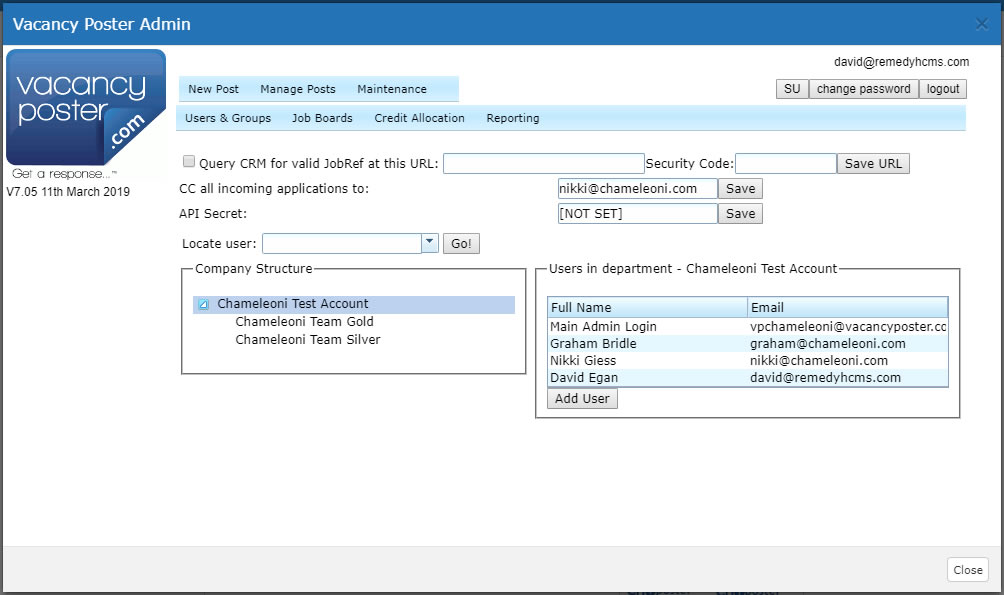 Select 'Delete' from the available options.
You will see the following popup.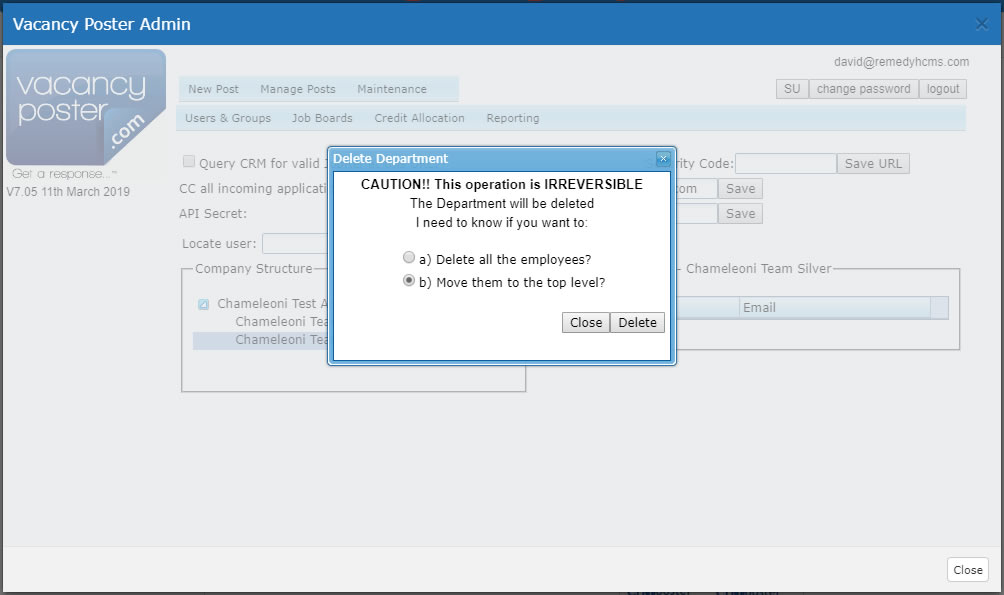 Select the required option - this is usually 'B' and press the 'Delete' button.
You will be asked if you are sure as shown below.
If you are happy to proceed, press the 'Yes' button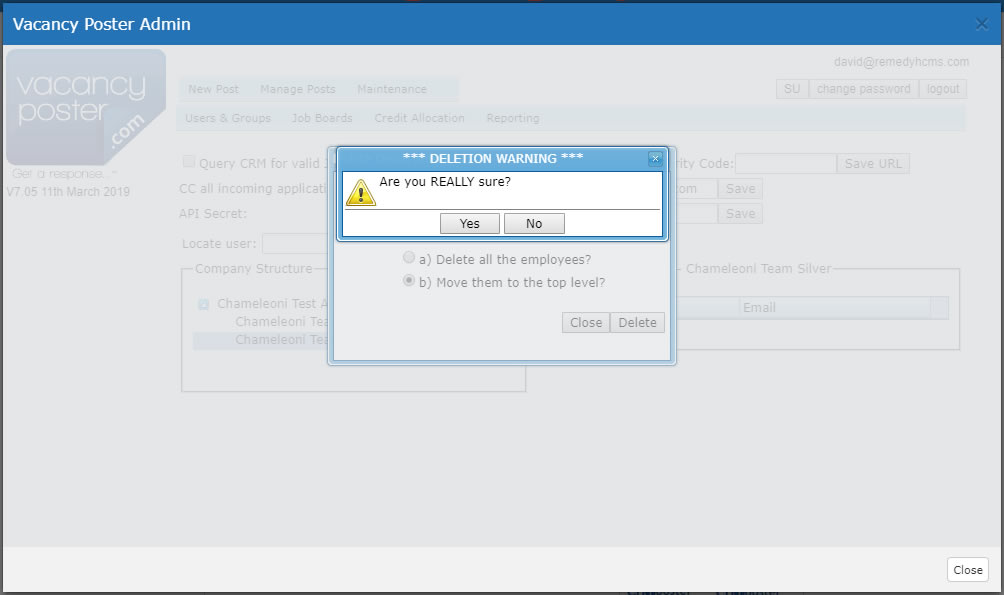 Users associated with the group will be either deleted or moved and the department/team deleted.
Please note we are UNABLE to reverse this process if you are unsure please contact our support team.