Creating departments or you might like to think of them as teams will enable you to group consultants so that you can better manage job boards and posting allocations.
To create departments/teams you will need to be a supervisor.
To create a department/team select 'Maintenance'.
Select 'Users & Groups'.
You will see the following screen.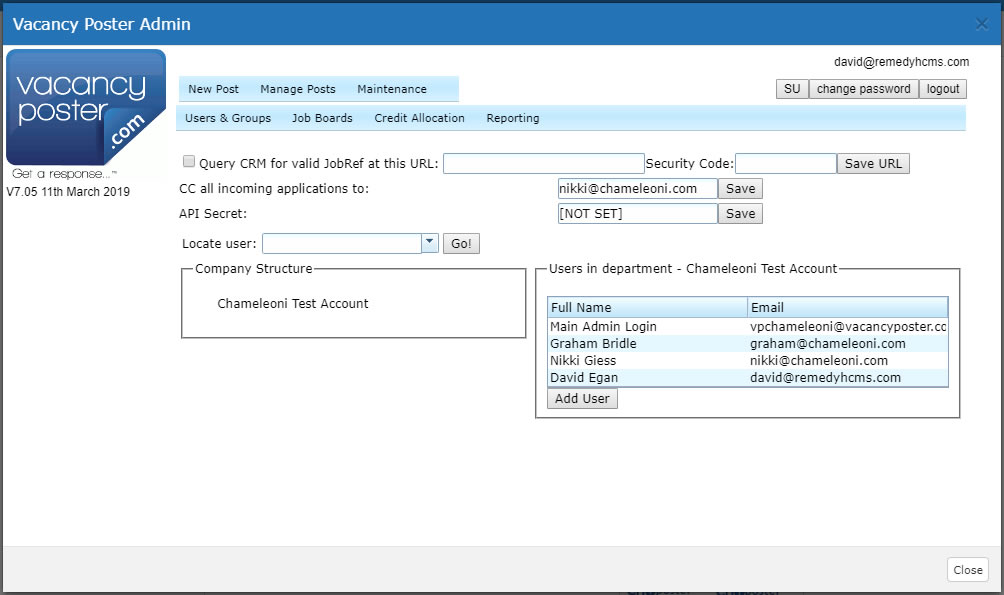 Click on the Top Tier - this will usually be your company name, so it highlights.
'Right Click' your mouse button to reveal the below options.
Select 'Add'.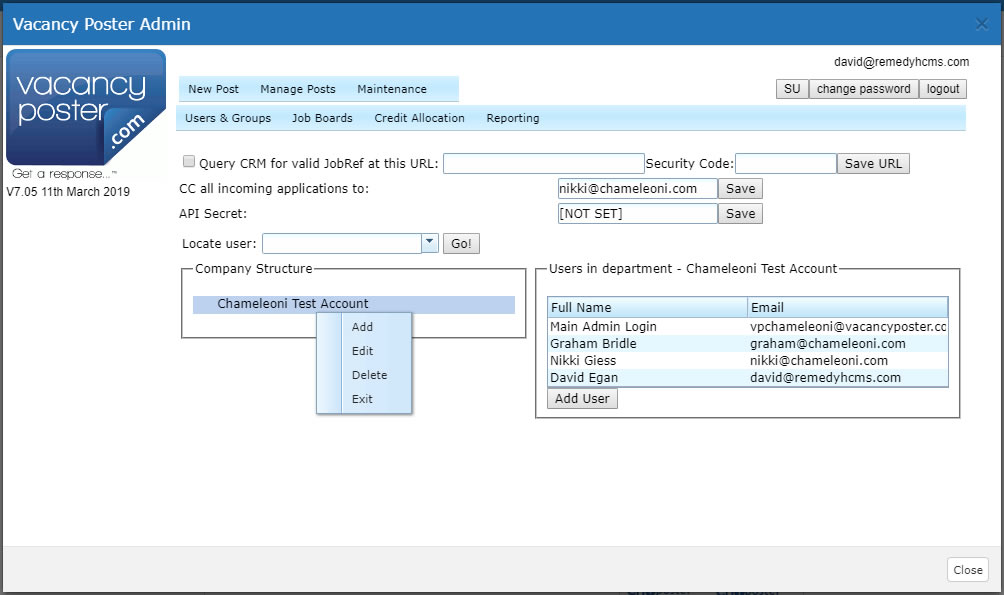 You will then see the following Pop up, enter the Department/team name and press 'OK'.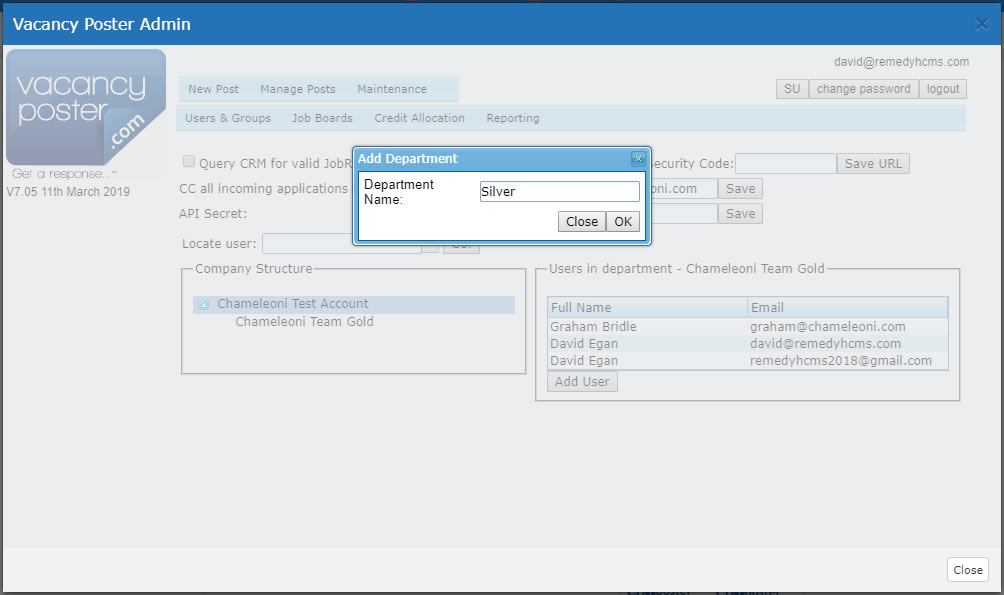 You will see the department/team name list below the Tier 1 name as shown below.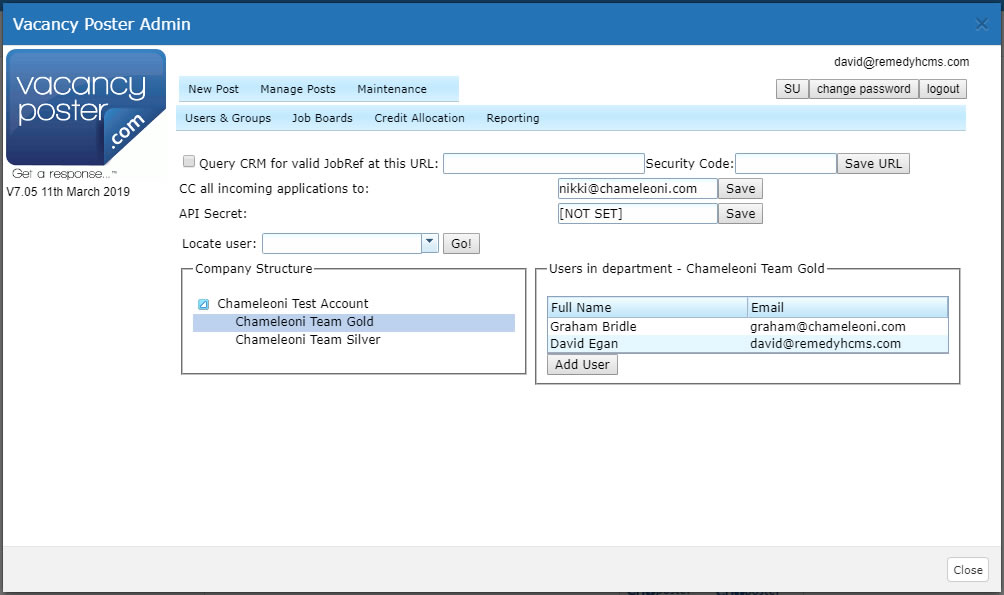 Repeat the above sequence to add additional Departments/teams as required.