As part of the setup, you will need to tell the system the job boards you want to publish your vacancies on, here is how.
To add job boards you will need to be a supervisor.
Select 'Maintenance'.
Select the 'Job Boards' tab.
You will see the following screen.
In the input box 'Please select one or more boards' start typing the name of the board you wish to add, in the example below we are adding CV library.
Click 'Add'.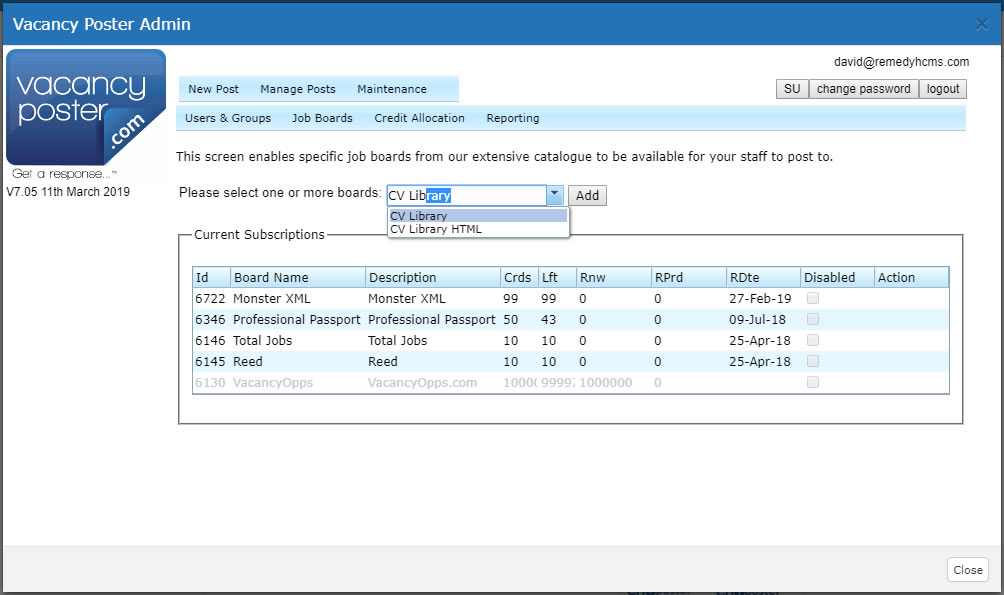 You will then see the board gets adds the to grid.
Now enter the number of credits you have with the job board.
Please note that you will need to BUY CREDITS from most job boards, they are not included as part of the ChiPoster module.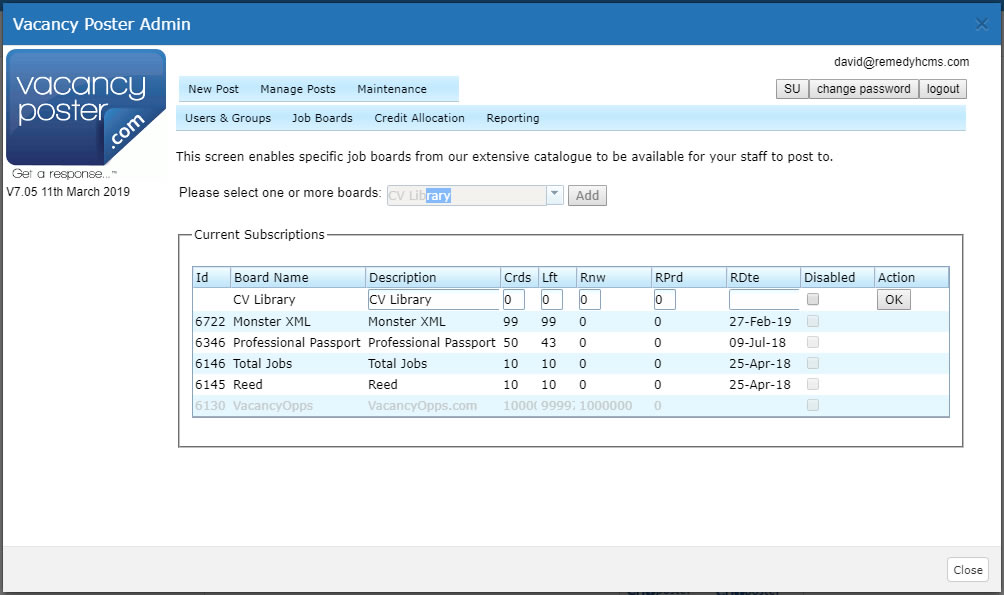 When you are happy with that you have completed the credits press 'OK' and the board will be listed in the grid.
The next step is to store the board login details.
First, highlight the job board in your list by clicking on it.
'Right Click' on your mouse to reveal the 'Edit' options.
Select 'Edit Login & A/C Manager Details'.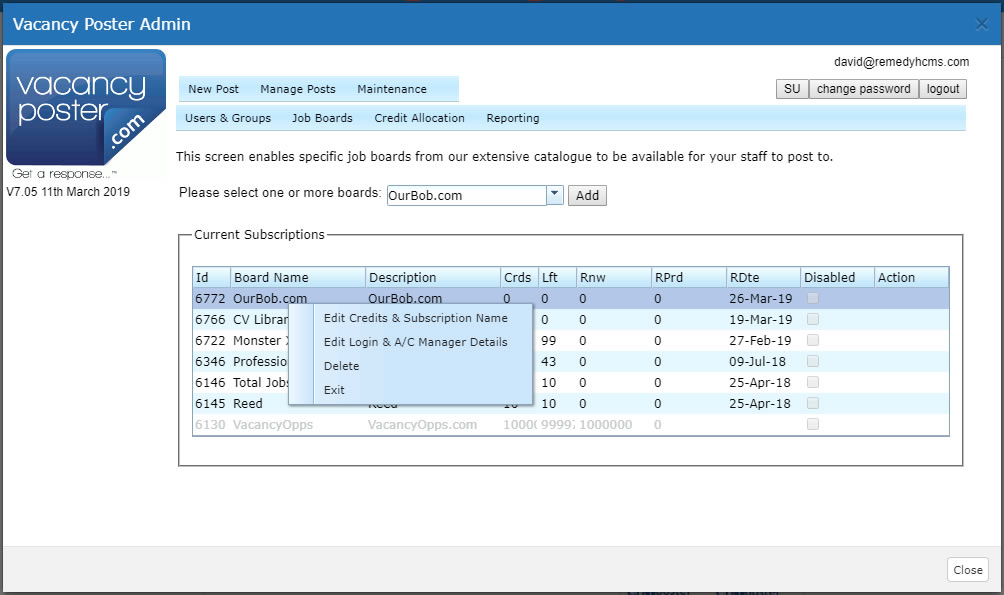 Now complete the login details for the board as shown below.
When you are happy that you have the correct details entered press 'Update'.