ChiPoster offers a number of reports that enable you to better understand your return on investment when posting jobs.
To access the reporting you must have supervisor status.
You will see the following screen.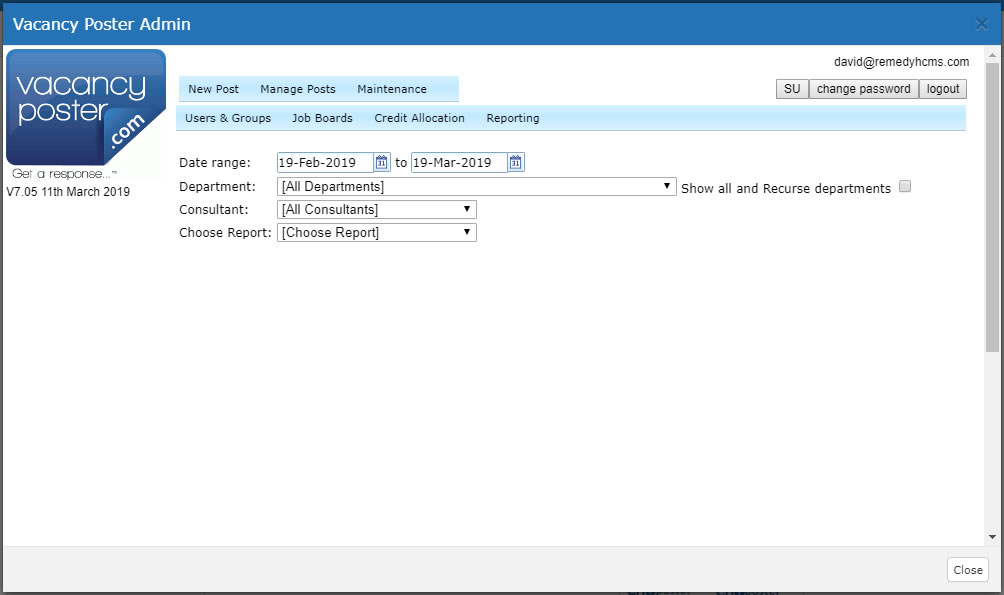 You can select to run the reports with date ranges, departments/teams, by a consultant and using the following reports.
Board Response Rate.
Consultant Responses.
Jobs Posted.
Expiring Posts.
Detailed Jobs Posted.
You can export your results into a CSV file which can be opened in Excel.