If you just want to remove a users ability to post jobs to job boards via ChiPoster follow these steps.
To delete a user you will need to be a supervisor.
Select 'Maintenance'.
Select 'Users & Groups'.
You will see the following screen.
Highlight the user from the list (remember if you have created departments/teams the user will be in one of them, click the icon to the left of the Tier1 name to show departments/teams, select the department/team to display the users).
'Right Click' on your mouse to reveal the delete option.
Click 'Delete'.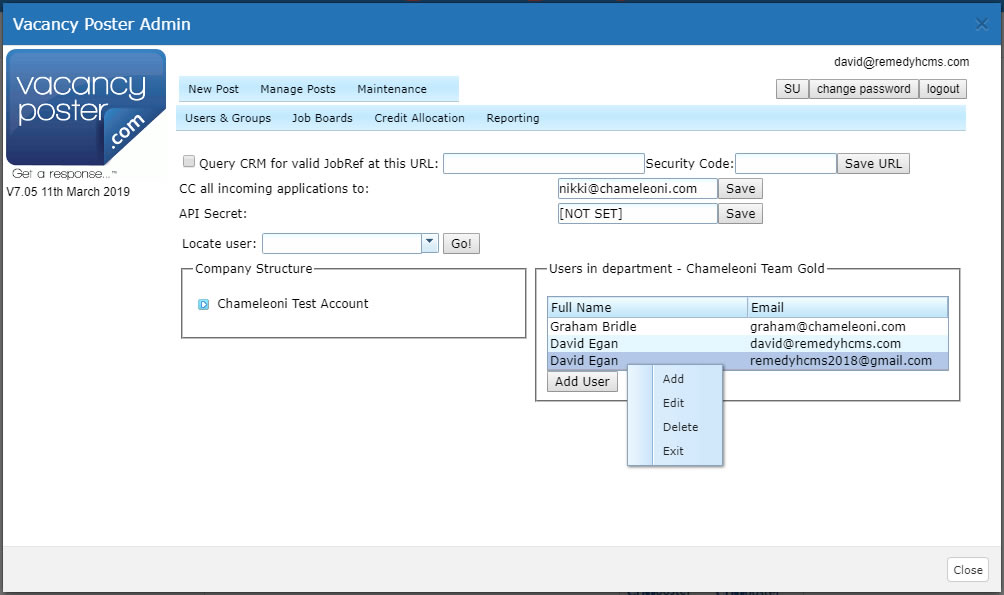 You will then see the following Pop up, click 'OK' if you are sure you want to delete the user. Please note this process cannot be reversed.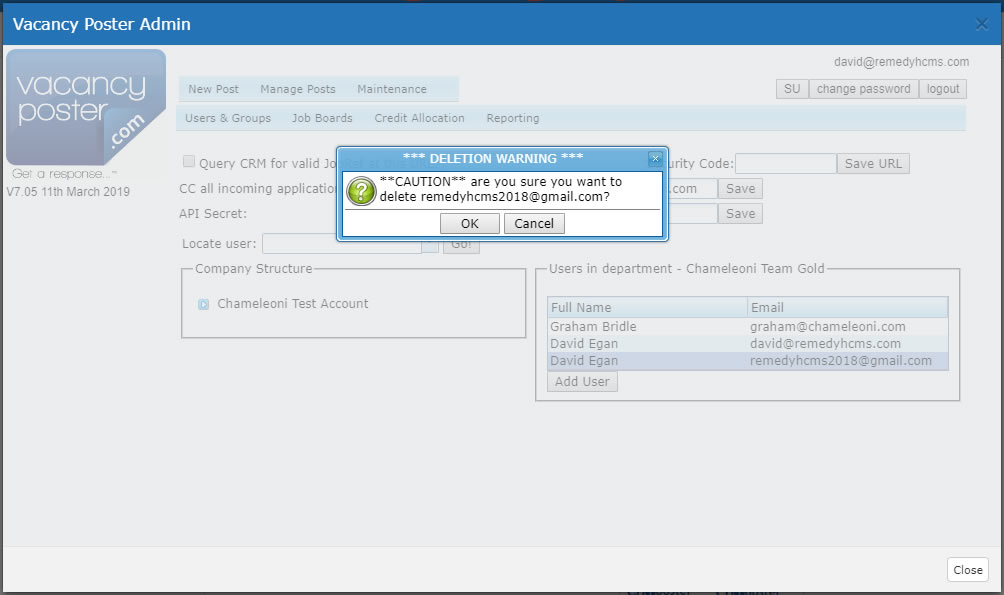 Please note that you MUST contact our accounts team if you are ONLY removing a user's ability to post jobs and are NOT deleting them as a Chameleon-i user.

If you permanently delete the user from Chameleon-i the charge for this service will also be removed.

If you do not contact our accounts team @ accounts@chameleoni.com you will continue to be charged for this users service.