You have a role that has been advertised some time ago and this role will have expired on the job boards it was posted to, but the vacancy is now live again and you want to re-advertise it using the same job details (job ID, salary, job description and location etc.) here is how.
In fact, there are 2 ways as detailed below but note all applicants you Green Flag will be shortlisted in the original vacancy. If you do not wish this to happen you should Clone the vacancy in Chameleon-i and post as a NEW job via ChiPoster.
1. Re-posting from Chameleon-i.
Check that the original vacancy status is set to 'Live'.
Go to the 'Vacancy Posting' tab and check that you are still happy with the details stored including the job description.
If you make any changes remember to press 'Save'.
Now press the 'ChiPoster post' button.
This will open the posting screen.
Select the job boards you wish to post to and complete any additional field details required.
When complete press 'Post Vacancy' button.

2. Reposting from ChiPoster Admin.

Open the Vacancy in Chameleon-i.
Move to the 'Vacancy Posting' tab.
Click the 'ChiPoster admin' button.
You will see the following screen.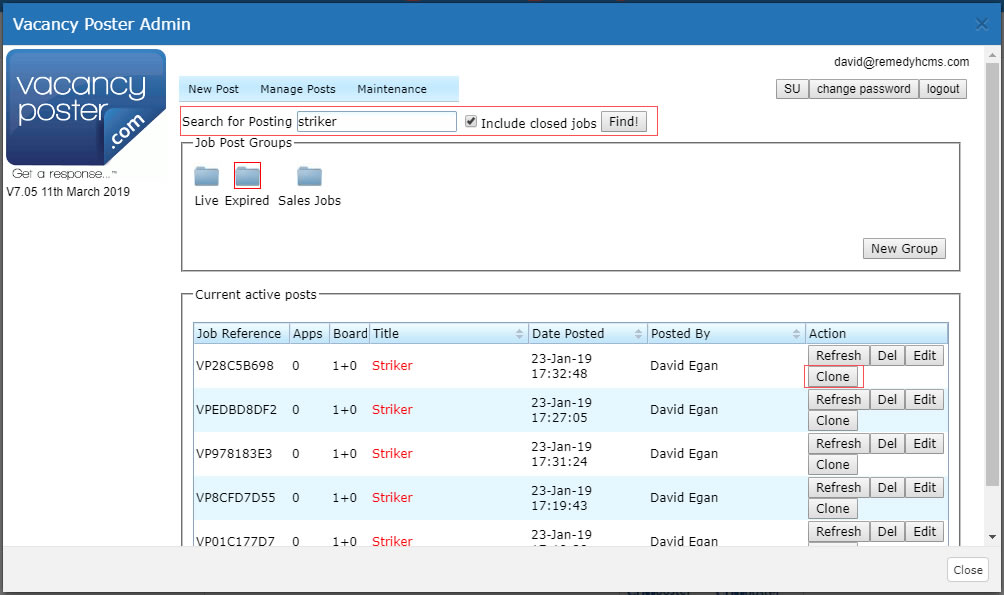 Click the 'Manage Posts' tab.
In the 'Search for Posting' enter a job ref or title to find the expired job.
When you have found the job you want to re-post click the 'Clone' button.
You will see the following screen.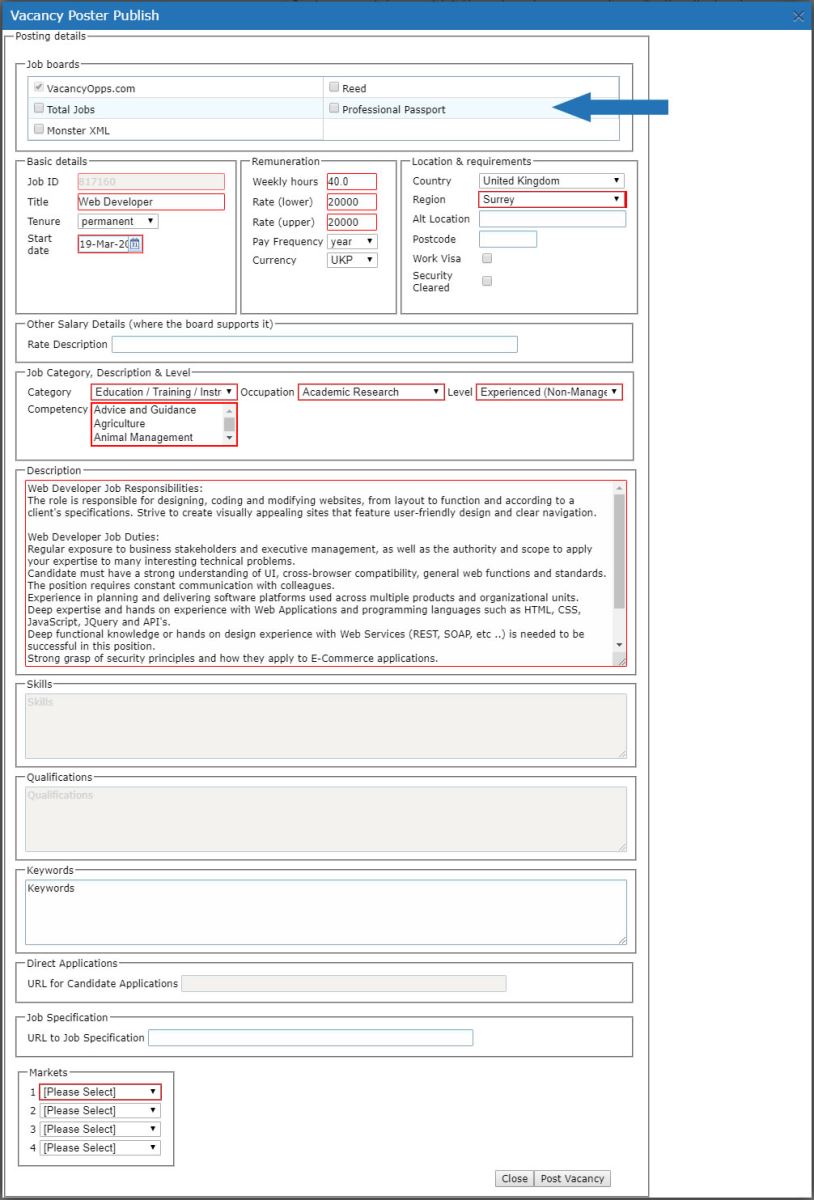 Now double check the details including the job boards you want to post to.
When you are happy, press the 'Post Vacancy' button.
Once you have posted the job a small pop up will appear providing you with immediate post status results from the job boards.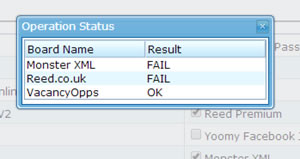 Clicking the 'FAIL' or 'OK' will give you the job board's reply.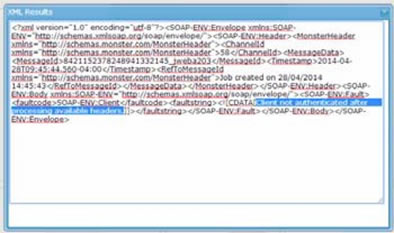 You will see in this example that 'Monster' has failed the job as the 'Client could not be authenticated' (wrong username and password or client account closed at Monster). If a job has failed your company administrator can help out with fixing most issues. If not they will advise if forwarding the FAIL message to us is the correct thing to do.

Please send the full FAIL message (not the pop-up box) with the job ID to support@chameleoni.com (Job ID in the subject line). To obtain the full FAIL message please copy and paste the content from the pop-up box into the body of the email.