These are the steps to reactivate your Chameleon-i CV Editor if it has been deactivated by Microsoft Word.
This may happen if Microsoft Word has been recently updated.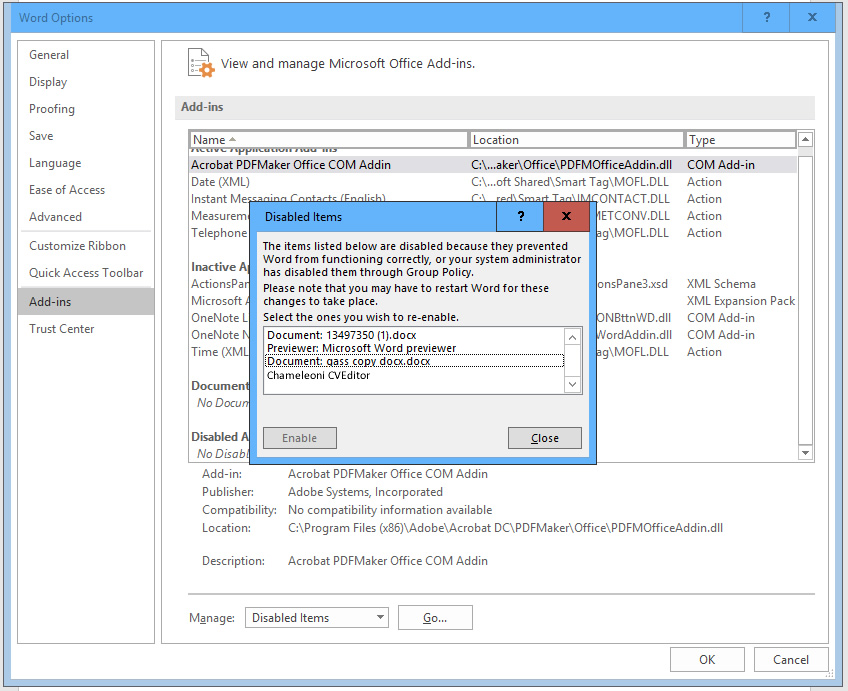 Click 'File' in Words Main Menu.
Select 'Options' from the available list.
MS Word will open a new popup window, select 'Add-ins'.
At the bottom of the window, you will see a drop-down list, select 'Disabled Items' and the 'Go' button.
MS Word will pop up a small window displaying disabled items.
Highlight the CV editor a click the 'Enable' button.
The plugin will now be enabled and working, to test this simply revert back to Chameleon-i and open a CV to edit.