This document will guide you through the steps to reactivate the Outlook plugin if it has been disabled following an update by MS Outlook.
Open Outlook.
In Outlooks main menu select 'File' and then select 'Options' from the menu.
You should see the following pop-up, select 'Add-ins' from the menu.
At the bottom of the pop-up look for the 'Manage' list
Select 'Disabled Items' from the list
Click 'Go...' you will then see the smaller pop-up as per the screenshot below.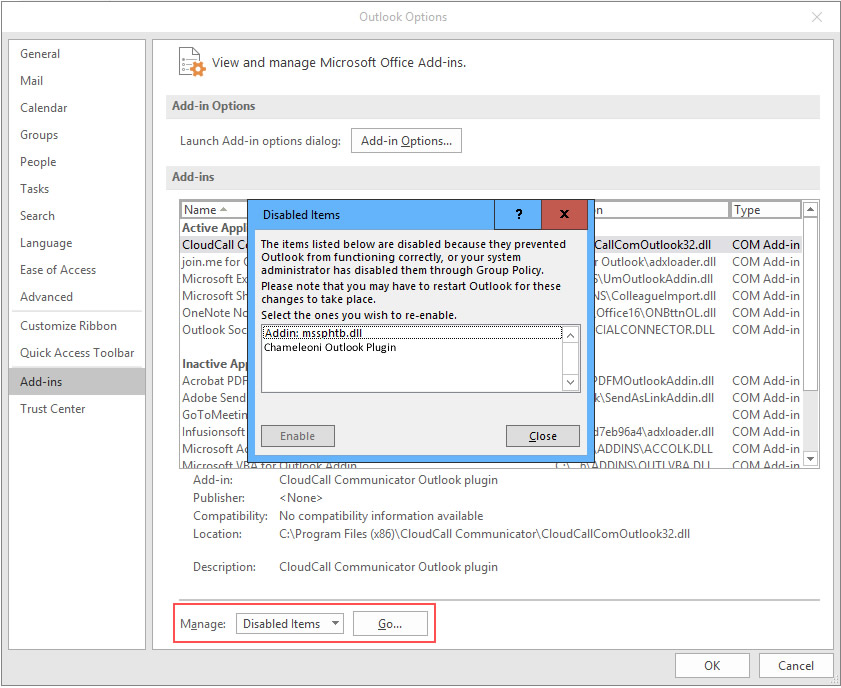 Select 'Chameleon-i Outlook Plugin' from the list of disabled items and click 'Enable'
This will reactivate the plugin for you.
Now close the pop-ups and you can use the plugin.