The Outlook Plugin creates candidate records from emails with a CV attached in Outlook.
You must install the plugin from our download center to use this feature.
Assuming you have installed the plugin, select the email you wish to process from your inbox, select Chameleon-i from the Outlook Menu and press the 'Auto-Rec' button.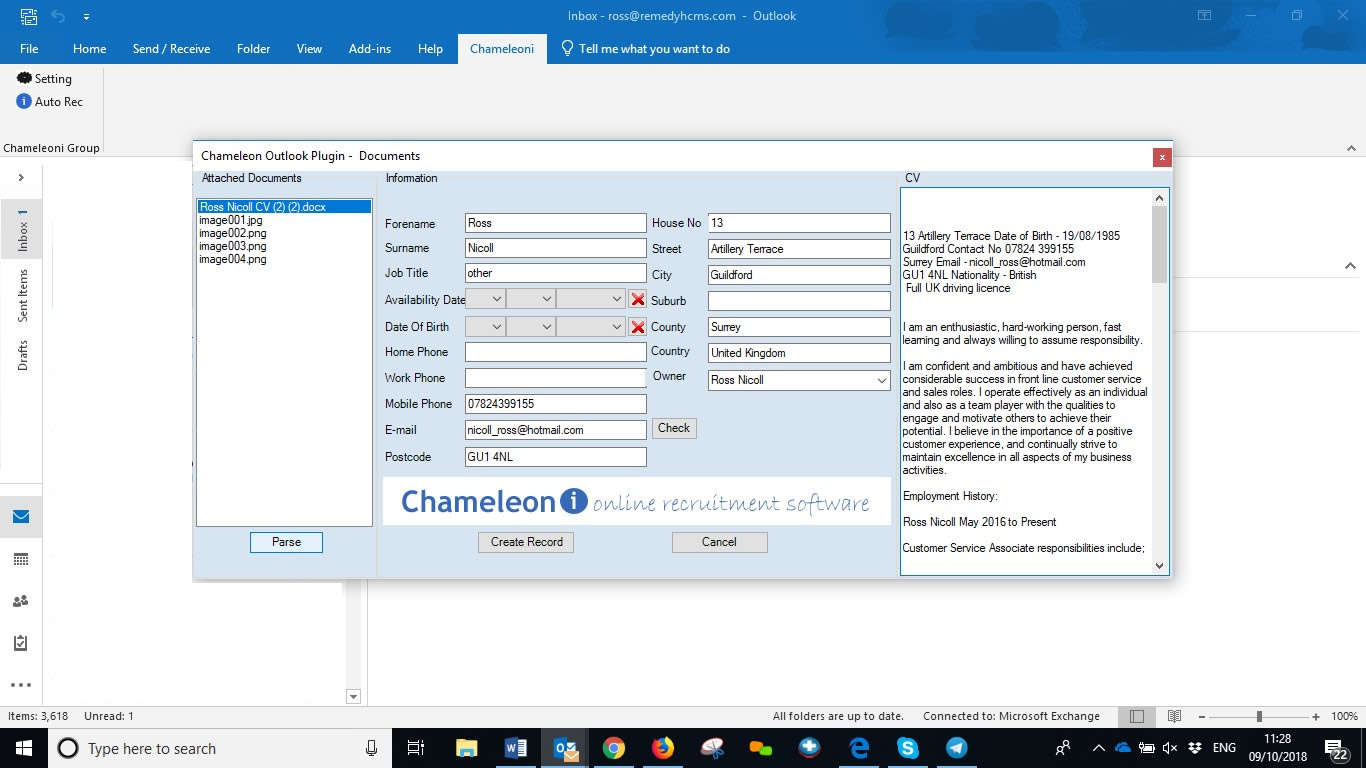 Highlight the email with the attached CV.
 Select the 'Auto-rec' button.
 Amend or add to the information, when you are happy the details are correct, select the 'Create Record' button. This will create a new record and populate the candidates record with the field data within Chameleon-i.
If the record exists then we will tell you so you can elect to update the existing record.

To upload multiple CV's from one email, follow the process above, once you have selected 'create record', select the next CV and press 'Parse' button again to process the next CV.