Use the Activities Tab to track your communications and actions for candidates and clients.
The Activities Tab allows you to track all activities associated with your candidates and clients in a chronilogical order to give you an audit trail. In the tab you view Calls, Emails, SMS, notes and To Do's.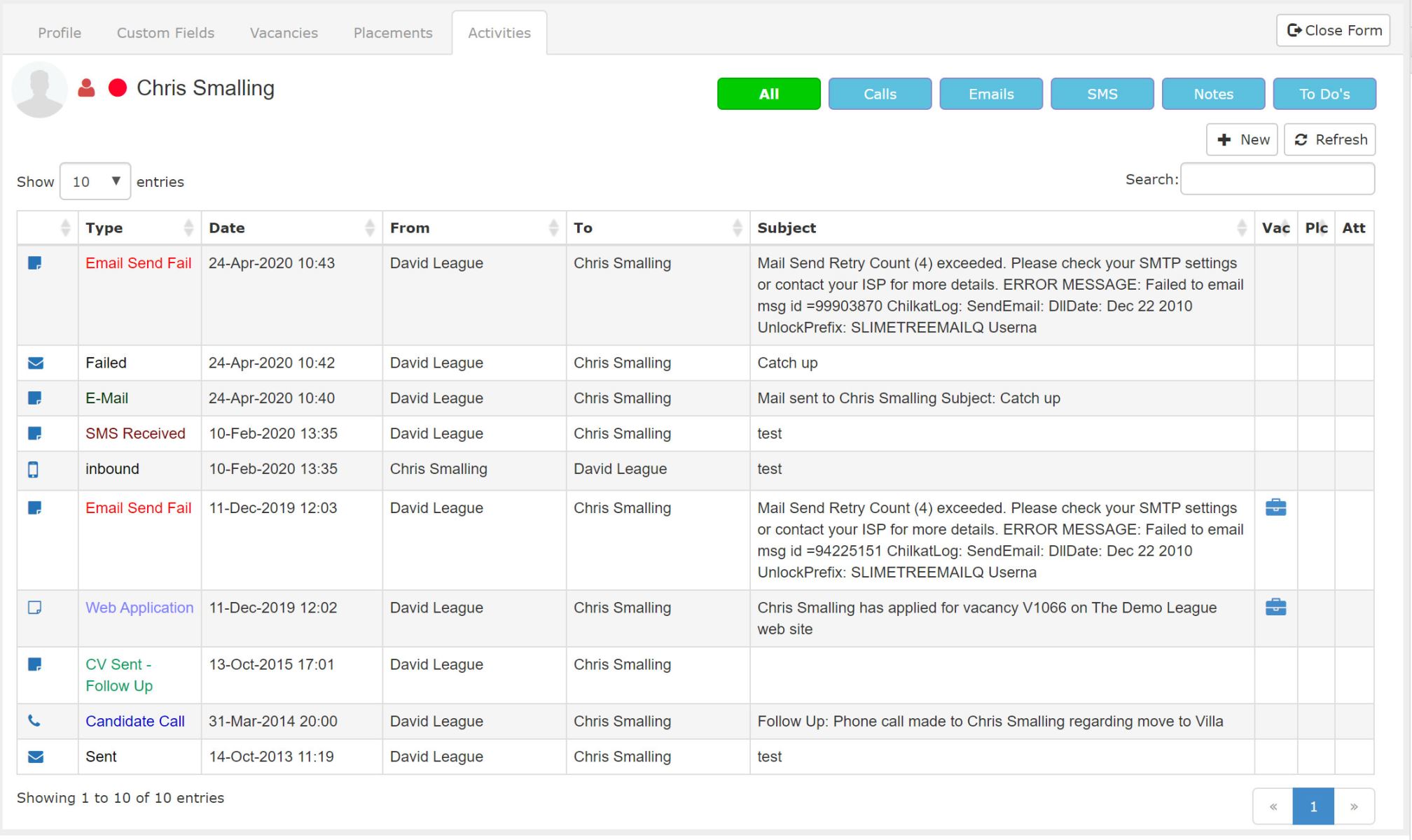 You can refine the view in the activities tab by selecting one of the six buttons: All, Calls, Emails, SMS Notes and To Do's but by default the All button will be selcted when opening the Acitivity Tab. If either Notes or To Dos are selected then a dropdown list will appear enabling you to further refine the results by the Note or Todo activity type The options displayed from this ropdown will reflect the notes/activity types recorded against the entity record so will differ from record to record.

Each activity can be opened by clicking on the icon in the first column