Easily edit file names of files in the Attached File's tab for Candidate, Client, Company, Vacancy and Placement records.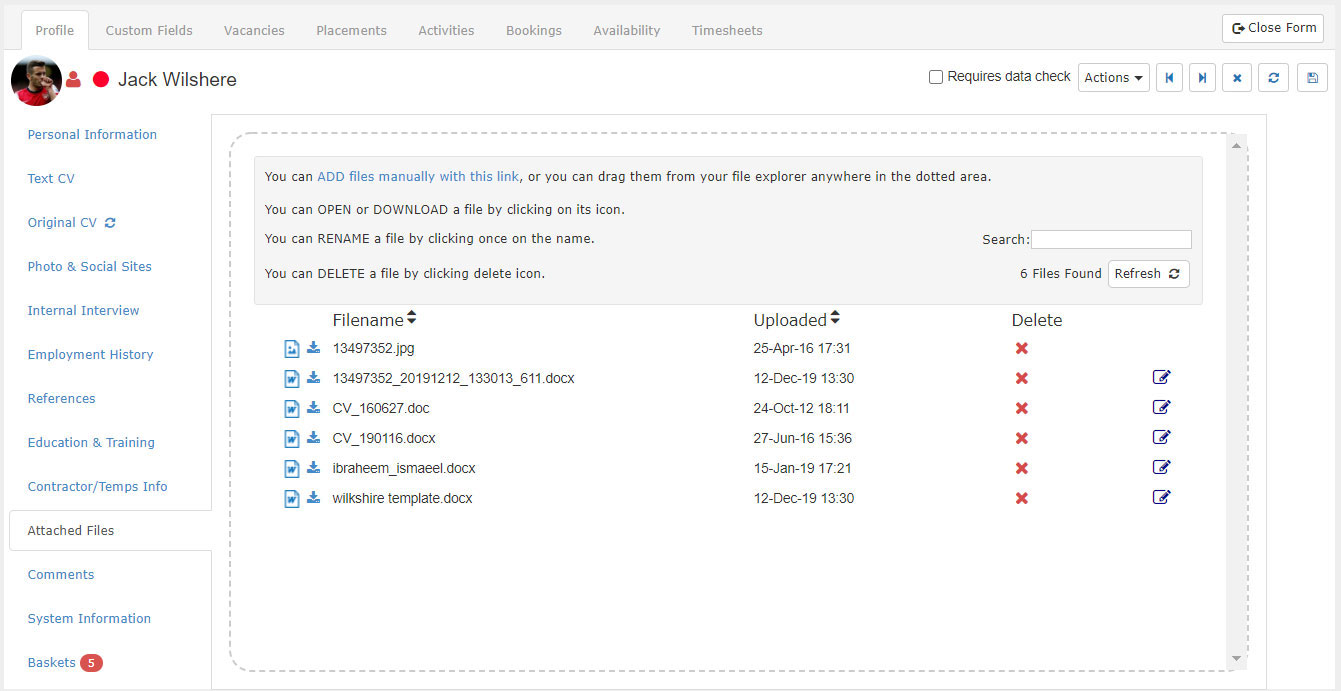 To edit the file names go to the attached files tab of the record in question.
Using your mouse, click on the file name of the file you wish to edit the name of.
Then using your mouse click off the file name and press ok in the popup to save the change.
Please note this will only allow you edit the name of the file name, it will not allow you to change the file type.