If your contacts have expressed a desire to unsubscribe or 'opt-out' from your bulk email or SMS messages you can set this preference manually in Chameleon-i if they have called or emailed.
Here's how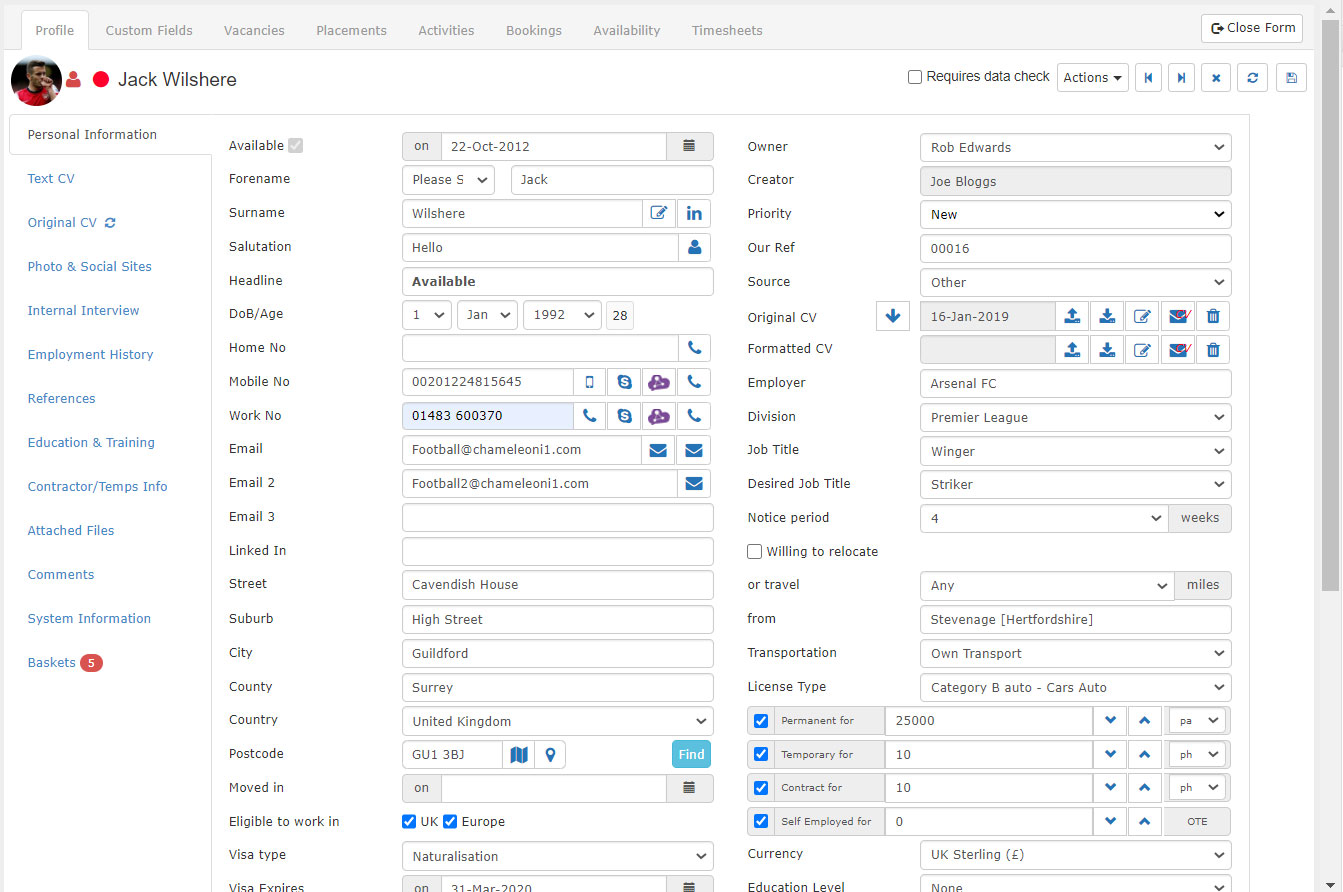 Open the record for the contact you wish to unsubscribe from bulk emails and/or SMS text messaging, we have used a candidate profile above for reference.
Tick the appropriate tick box 'Block Bulk Email' and/or 'Block Bulk SMS'.
You will see that the Consultants Name and Time/Date is displayed to confirm when and who set the opt-out.
Press the 'Save' button to confirm.

NOTE: We strongly recommend that the unsubscribe link is placed in all bulk email templates and it is also good practice to include it in your email signature. Spam filters often look for the presence of an unsubscribe link and omitting it increases the likelihood of your emails being marked as spam. For further information please refer to help document on using the unsubscribe placeholder.