We understand that social network sites are an important tool for recruitment consultants and as a result, we have specific fields on client and candidate records to add the social network profiles' URLs.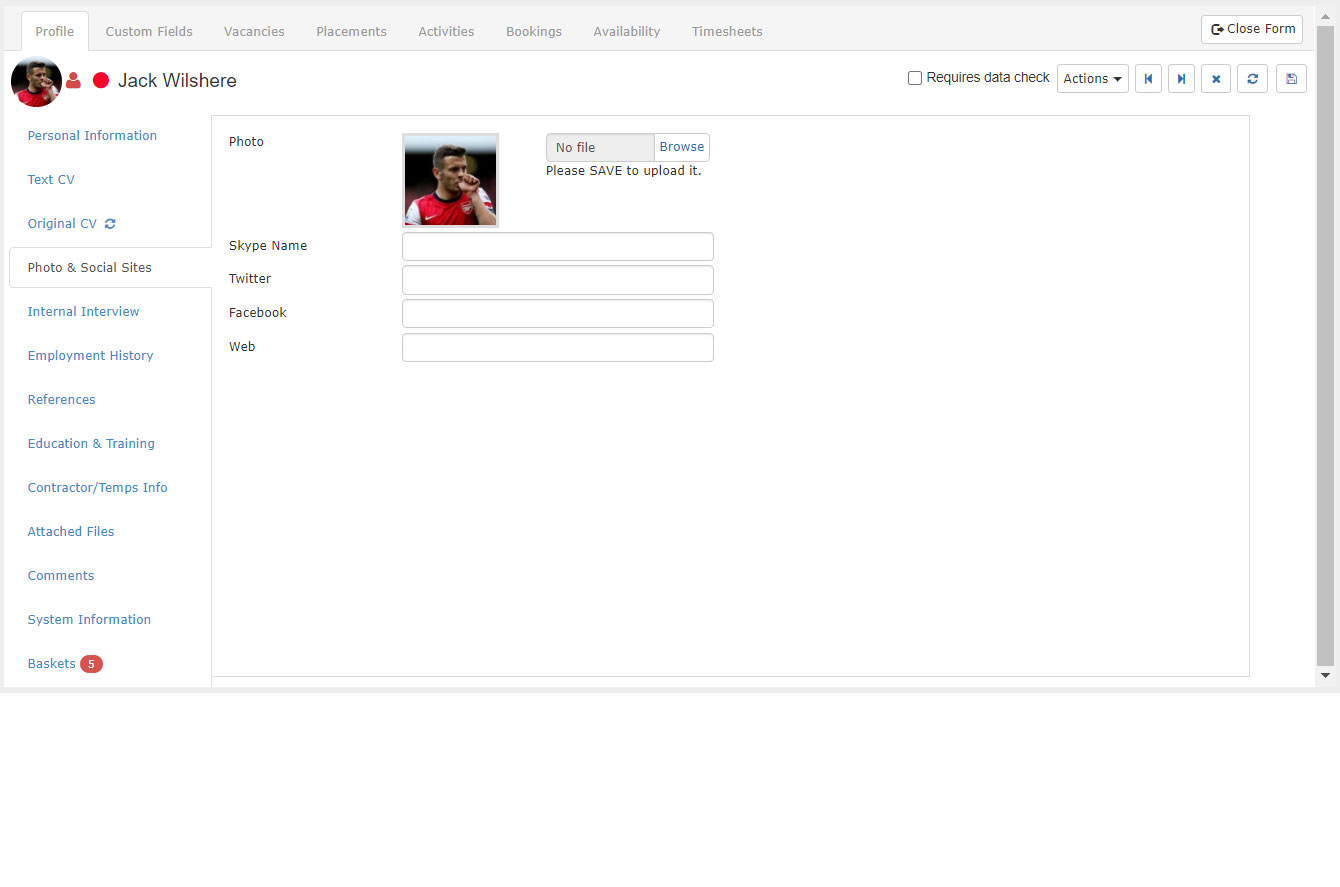 On a contact record, we have shown a candidate profile above, you can enter a LinkedIn profile URL. Ensure it is the public profile wherever possible.
On the Photo and Social Sites tab can enter Skype, Twitter, Facebook, Google Plus and a personal website URL.
When you are finished click the 'Save' button.
NOTE: When the LinkedIn field has been completed on the contact record, you will see the LinkedIn button in the candidate/client record and also the grids.