Offices & Teams works by assigning User tags so that you can determine which user belongs to which team and/or office, which in turns allows them to view records assigned to those groups. This is all controlled from the Admin panel.
Instructions
Step 1.
The first step is to create the Office and Team User Tags by going to the Tag Manager on the Tags tab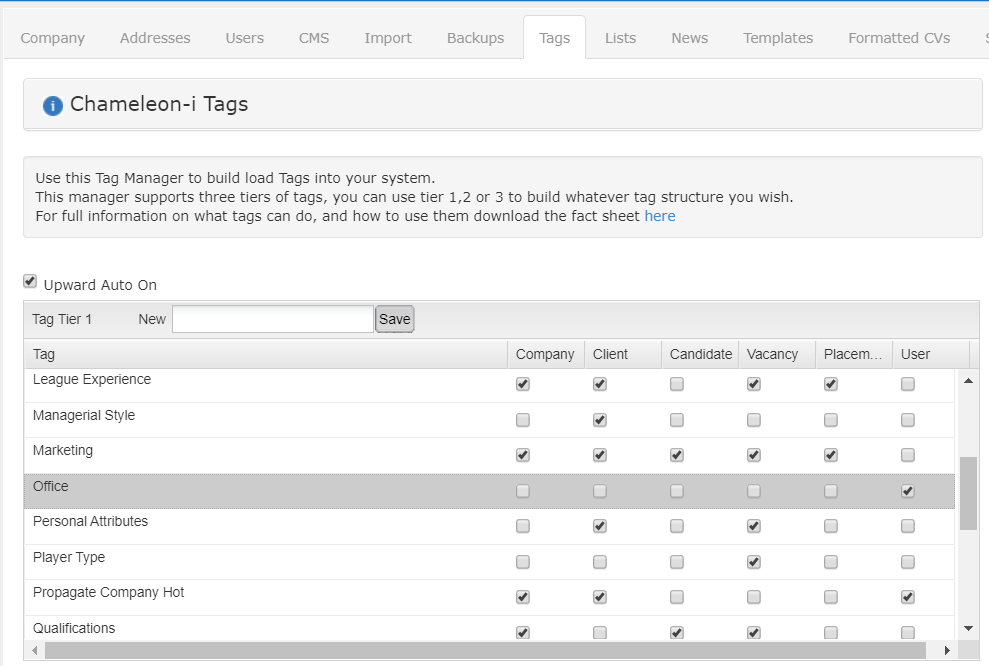 Step 2
Create your Offices & Teams Tier 2 User tags – for more information on creating those tags please visit our knowledgebase.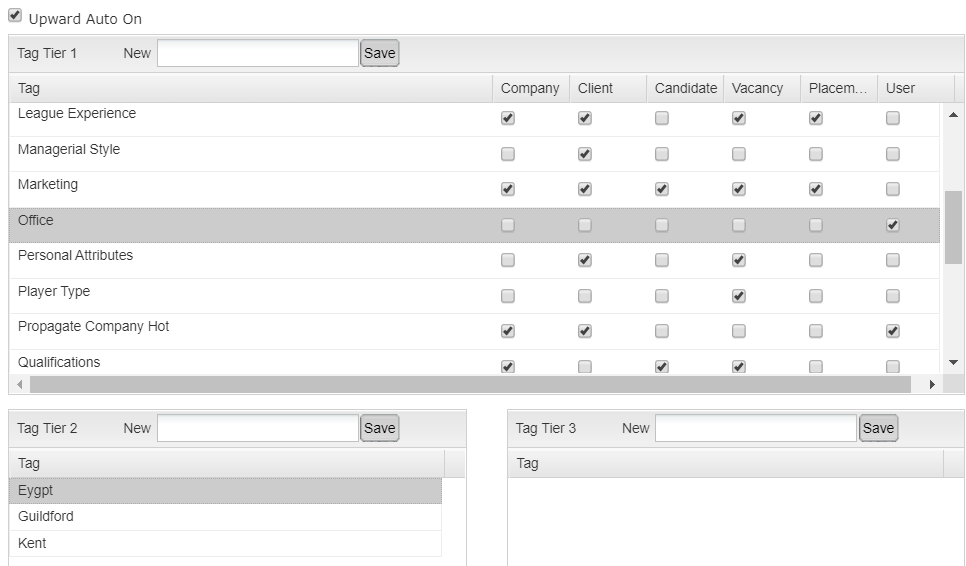 Step 3
Assign the office and teams to the user profiles by clicking on the User tab in Admin, selecting your profile and then assigning the User tags and saving the profile changes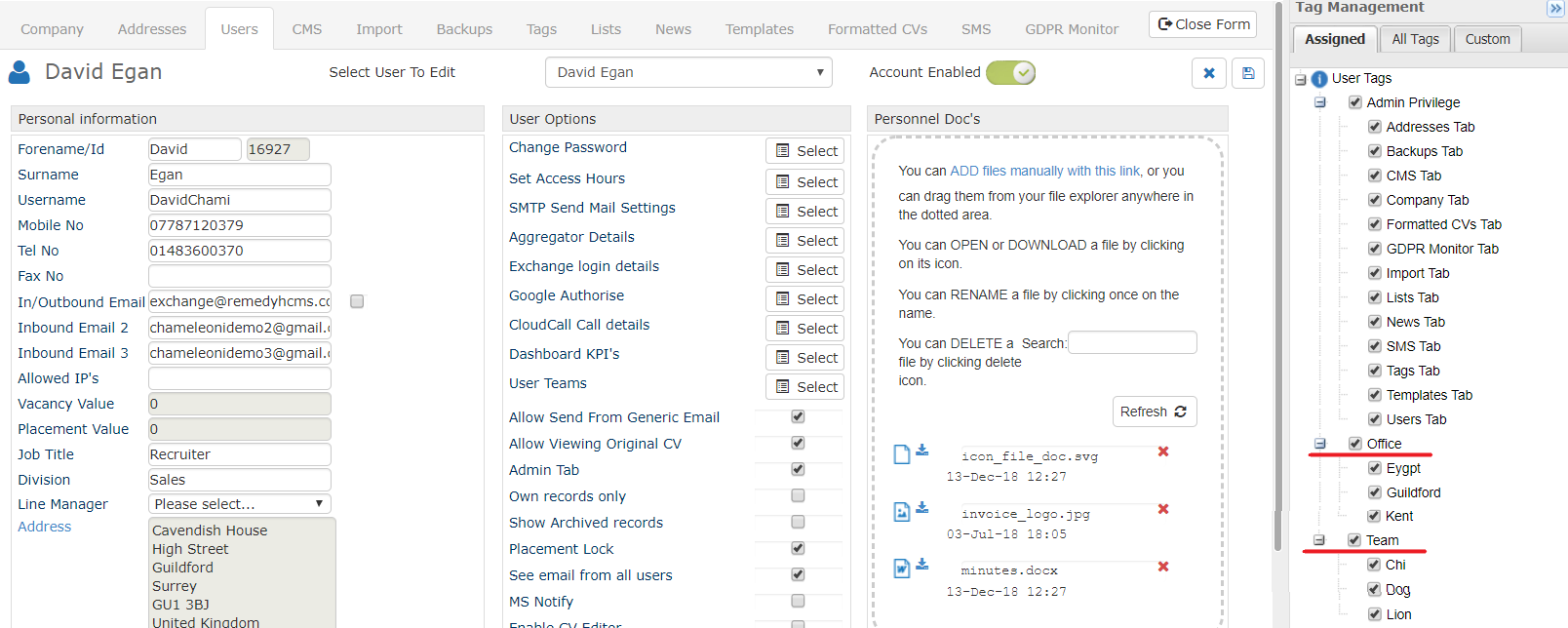 Step 4
Once the tags have been assigned, you can then go into the grids and run searches based on this grouping