The Content Management System (CMS) enables you to create and edit universal email templates, email wizards and your email signature(s).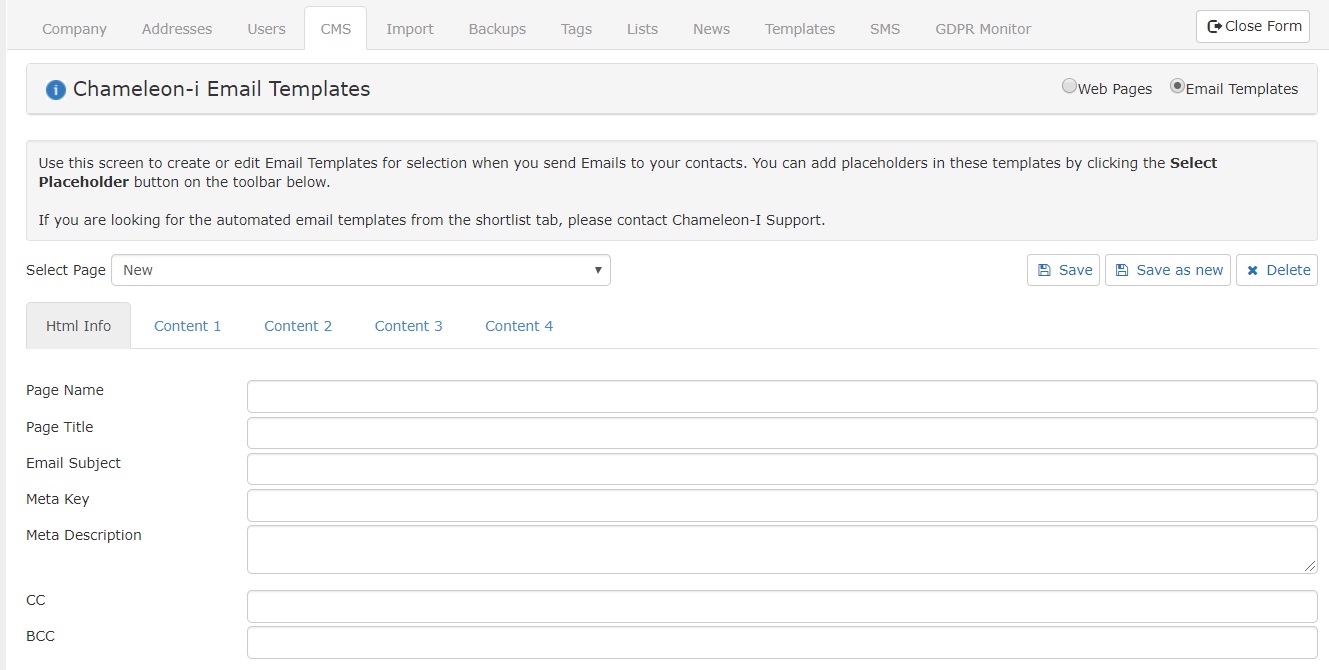 Select 'Admin' from the main menu.
Select the 'CMS' tab.
You can select an existing template from the drop-down list - 'Select Page'.
The page will default to the HTML information tab. Edits to this information are critical and should be made with careful reference to instructions within the knowledgebase.
Remember to 'Save' your changes.
If you have created a new template press the 'Save as new' button.
Content 1 is used for normal email templates.
Content 1 & 2 is used to store headers, footers for your email signatures only.
Contents 1, 2, 3 & 4 are used to store headers, footers and extra page content for Jobs By Email templates.