The imports tab enables you to bulk upload and create company & client and candidate records from a spreadsheet using our import templates.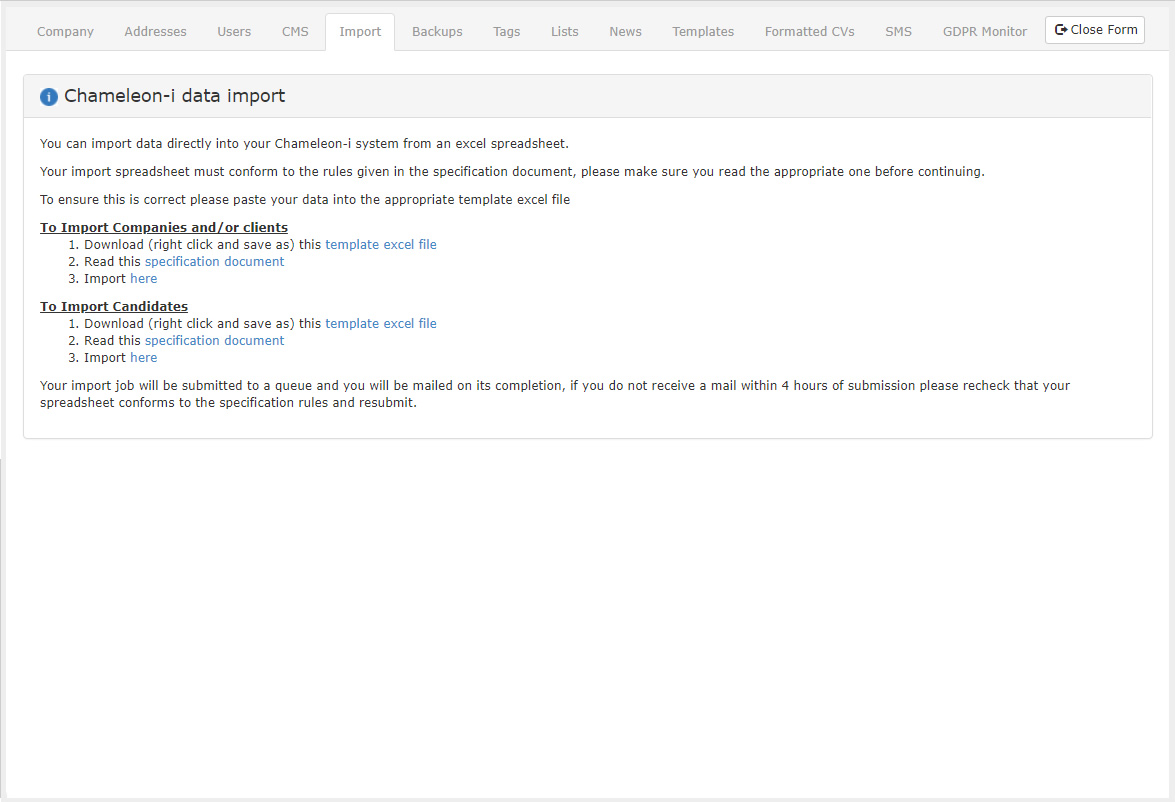 Importing records
Imports run nightly and successfully uploaded data will show the following morning, in baskets numbered corresponding to your import references.

Before you start make sure Excel is closed before starting the import.


Select the "import here" link for either candidate or client import, and attach the file in the pop-up window. Ensure you make a note of the import number.
You will receive an email from the system once the import has uploaded successfully.
If you don't receive a confirmation email or your email reports zero results then the import has been unable to read your file.
In this case, you should check the troubleshooting information and resubmit the file.
Once the import has completed re-login to Chameleon-i and a numbered basket (your import reference) will become available listing all the imported contacts for checking, mailing, assigning tags etc..
Please note this is a data dump into your database, we do not check for duplicate records or merge data with existing records as part of this process. If you need guidance at any point please contact our support team who will discuss your import and make sure it runs smoothly.