The address tab enables you to set up multiple locations for your agency branch network and set individual consultants that reside at these locations.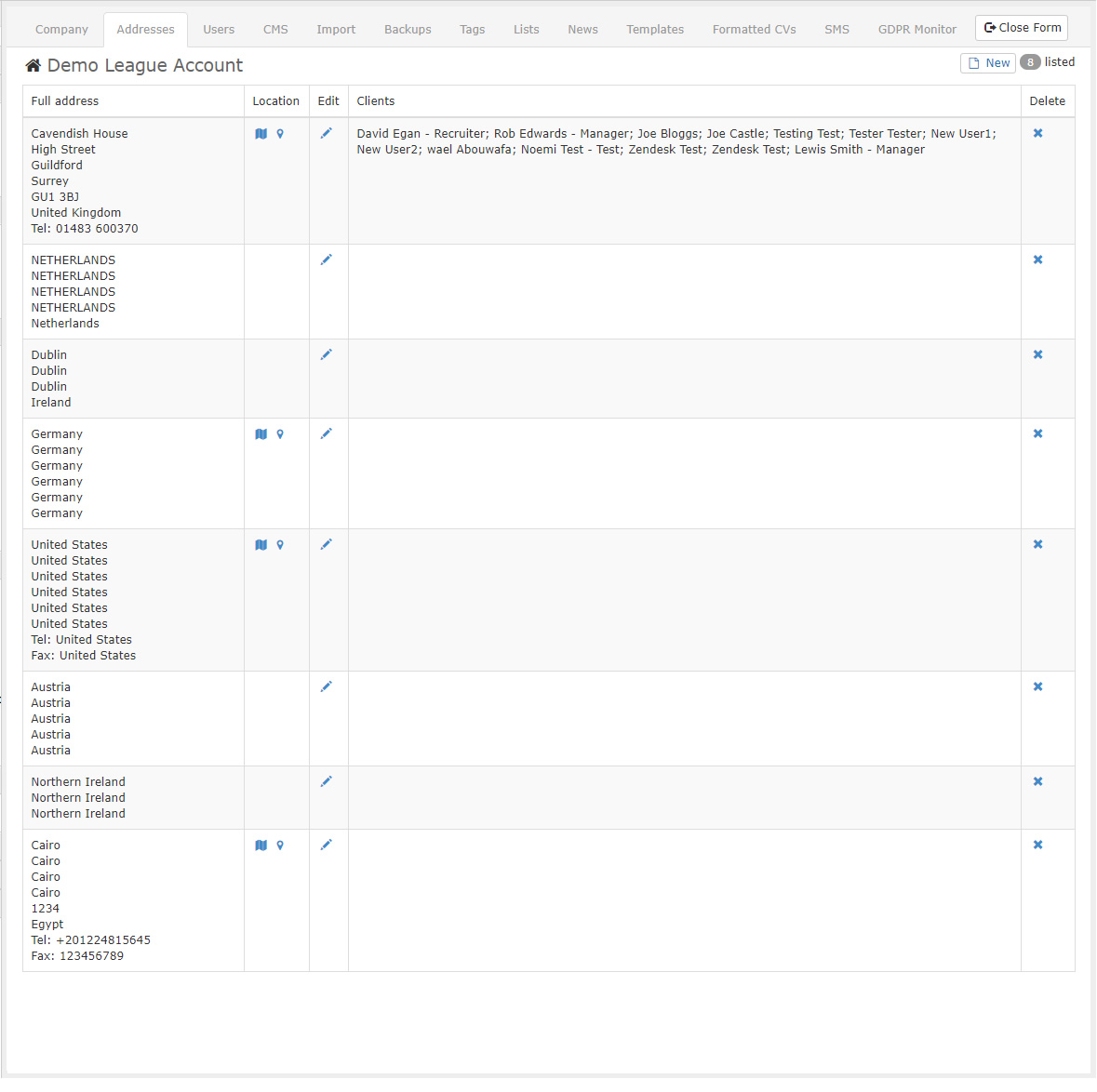 To add a new address
Select 'Admin' from the main menu.
Select the 'Addresses' tab.
Click on 'New' button.
Complete the details in the Addresses pop-up window.
Press 'Save' to continue.
Tip: If you have branches in other countries, or recruit internationally, create an entry for each country you recruit in so that it is available to select in a record.