The Downloadable Backups module can be purchased at any time by your Administrator(through Admin and Company tab) and will give you access to CSV files containing your data and a zipped folder containing the CV's store in your database.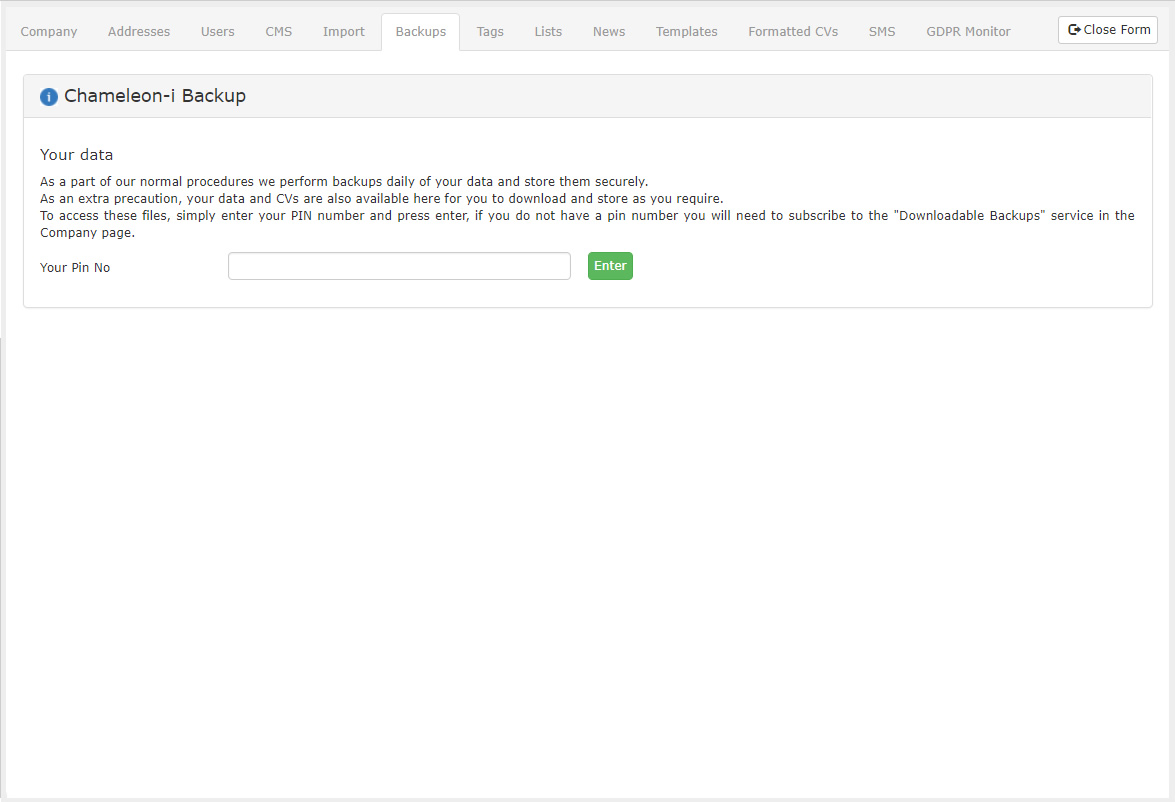 Select 'Admin' from the main menu.
Select 'Backups' tab.
Enter your 4 digit pin (this was would have been set when the backups where ordered), click 'Enter' to confirm.
Click the date of Backup you wish to download.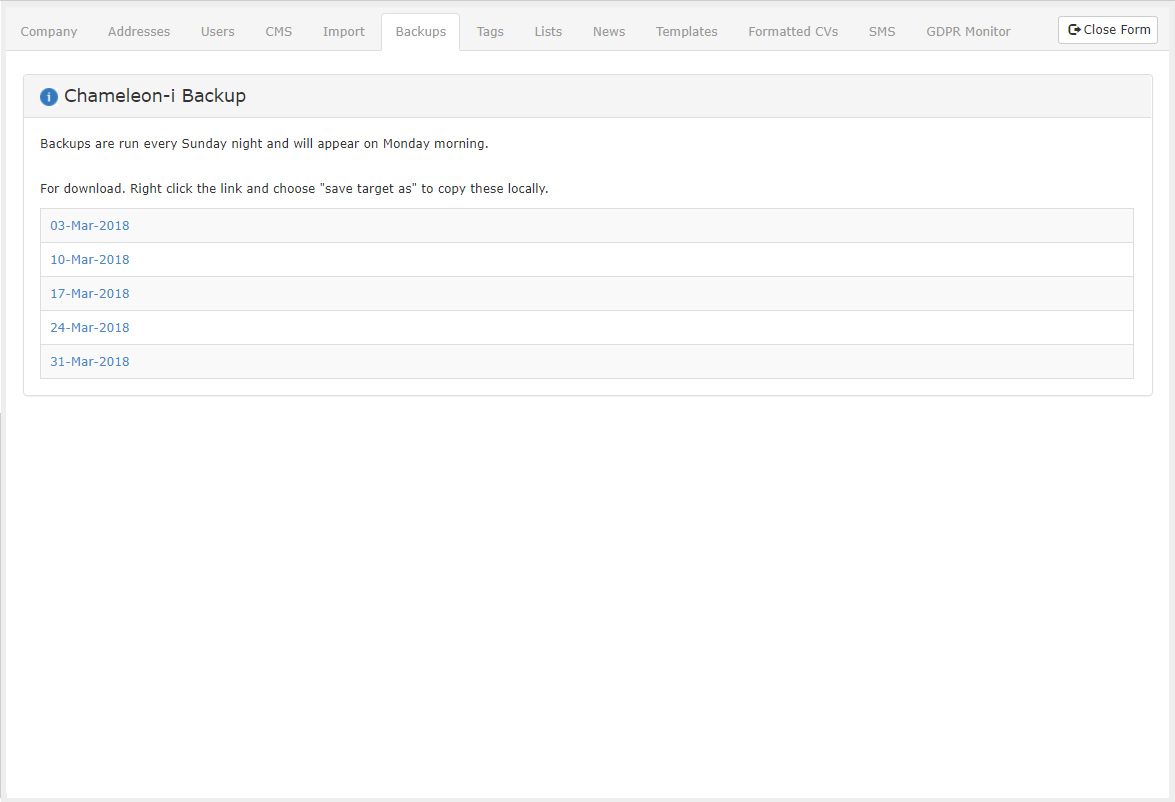 The downloadable backups are available on the Monday following the purchase of the module.
You are responsible for downloading them, we do not send the backups to you.
This is raw data. If this is taken for the purpose of data migration to another supplier, it is the responsibility of your new supplier to rebuild the data.