The search results grids can be set to display between 20 and 60 line items depending on your screen size and how you like to work.
Here is how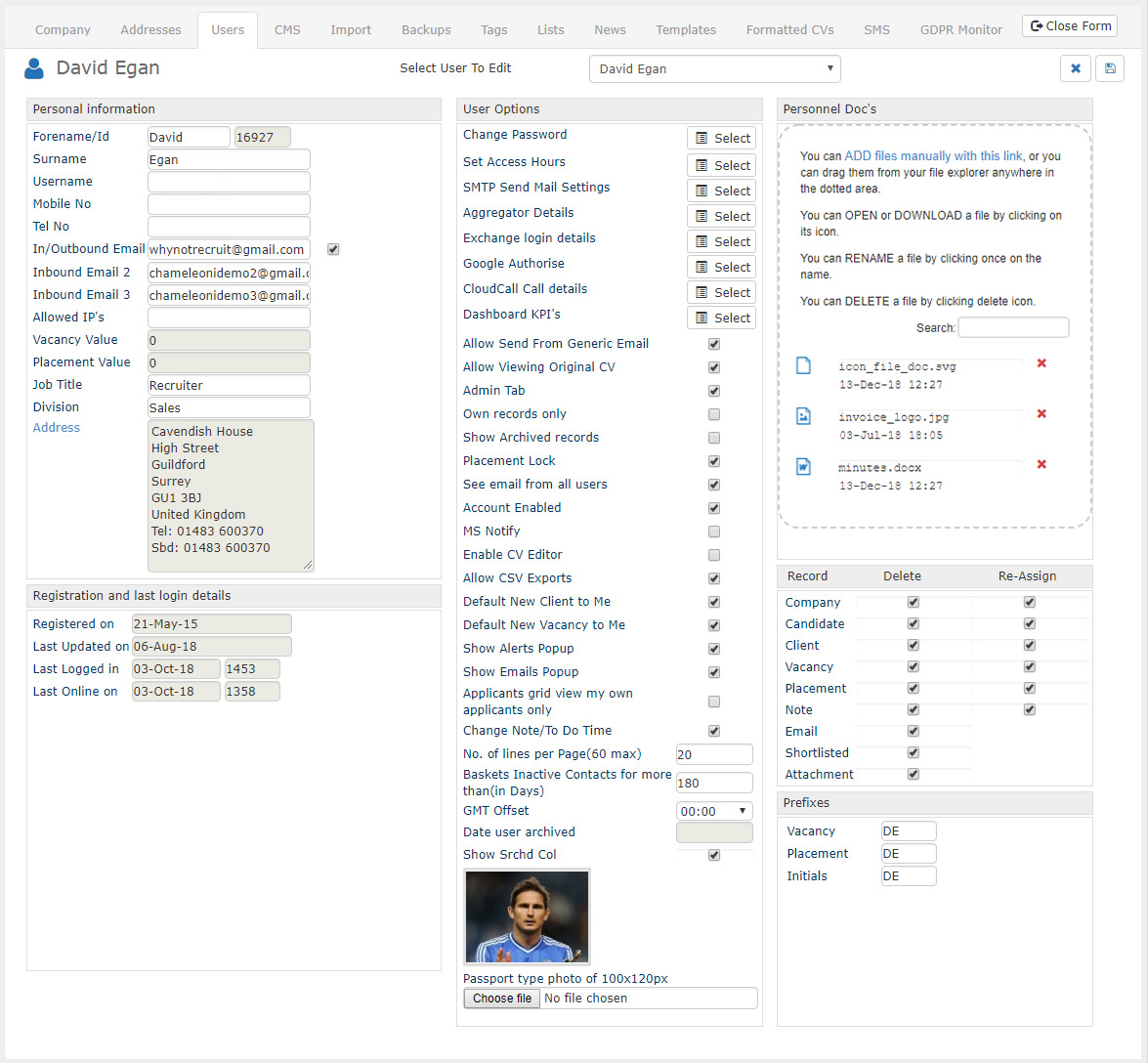 Select Admin from the main menu.
Select the Users tab.
Use the drop-down -to select the user you wish to edit.
In the text box marked 'No. of lines per page' enter a value that will display the number of results for candidate, client, company, vacancy and placement lists. The maximum value for this field is 60.
Once you have set the value press the 'Save' button
Remember to refresh your Chameleon-i session by pressing 'F5'.
NOTE: In the tabbed quick view, the words highlighted in red relate to the tags set in your account. Words highlighted in green relate to any keyword or search term used.