Chameleon-i using placeholders can populate your emails, bulk emails and template emails with information from your database. Placeholders are automatically replaced with the field content from your database.
Placeholders are most useful when used in bulk emails or email/letter templates, therefore when the letter or email is sent, it contains personalised data e.g. 'Dear John'.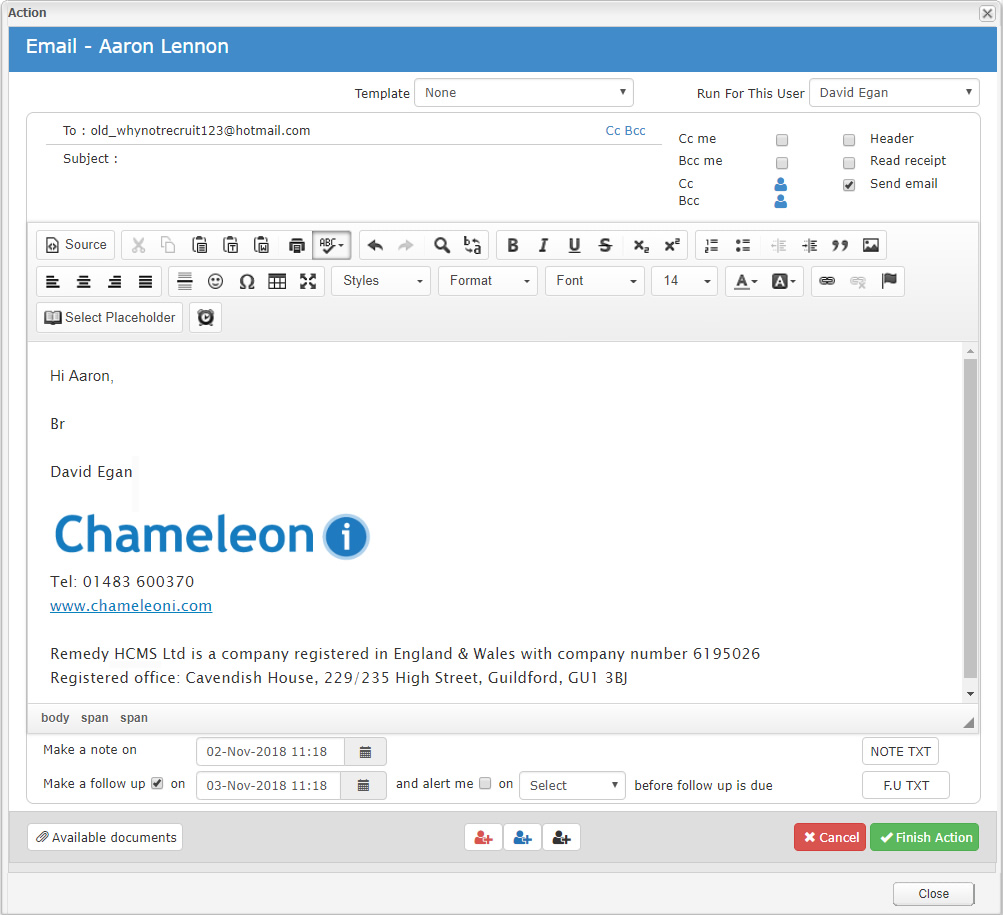 Placeholders can be used in the subject line and body of the email.
They can also be embedded in your email templates via the content management system (CMS) via the Admin panel.
Use your 'Send to Me' button to check your email format before sending a bulk communication to your contacts.
Placeholders can be used in your email header and email signatures in the CMS, via the Admin panel.
Please note - each placeholder can only be used in conjunction with their stated record type - company, client, candidate, vacancy and placements. If your email includes a placeholder from a candidate, it is important that the candidate record contains the information that the placeholder refers to e.g. candidate forename.
If the information is not found, your email will still be sent but there will be a space where the placeholder information should populate.