We have created an editable default email template, the template includes your company name and contact phone number and text, this can all be changed in the content management tab in Admin.
You may wish to contact our sales team to discuss individually branding your Jobs by Email email template and web pages.
To edit the existing template follow these instructions:
Select 'Admin' from the blue toolbar at the top of your account.
Click on the 'CMS' tab.
Select the 'Jobs by Email Invite' template from the drop-down list.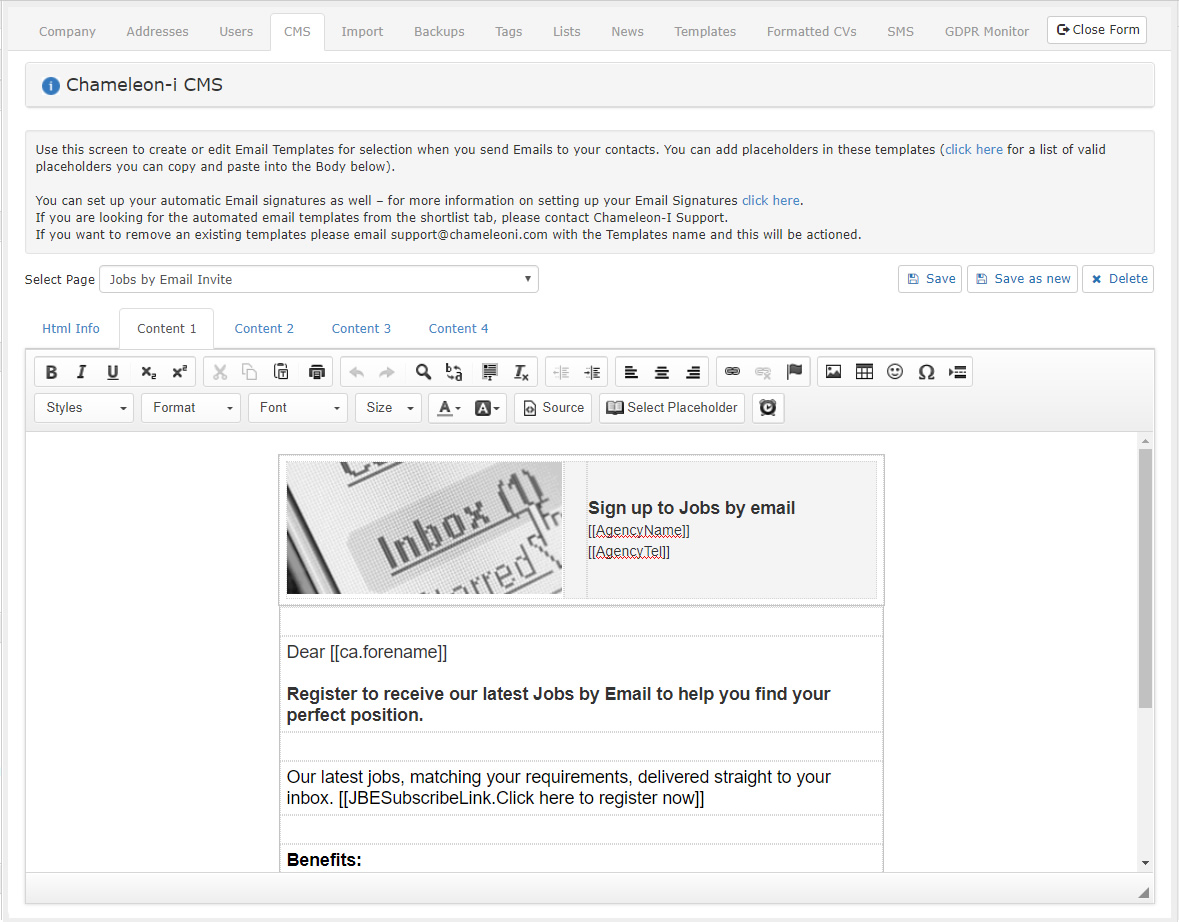 Select the 'Content 1' tab from the CMS menu to edit the template.
Once you are happy with the changes made to the template, press the 'Save' button to overwrite the existing template.