You may wish to invite existing candidates to participate in your automated Jobs by Email mailer this article describes how to do this.
Use 'Baskets' to create your candidate contact list that you wish to invite to participate.
From the basket select the 'Bulk Email' button.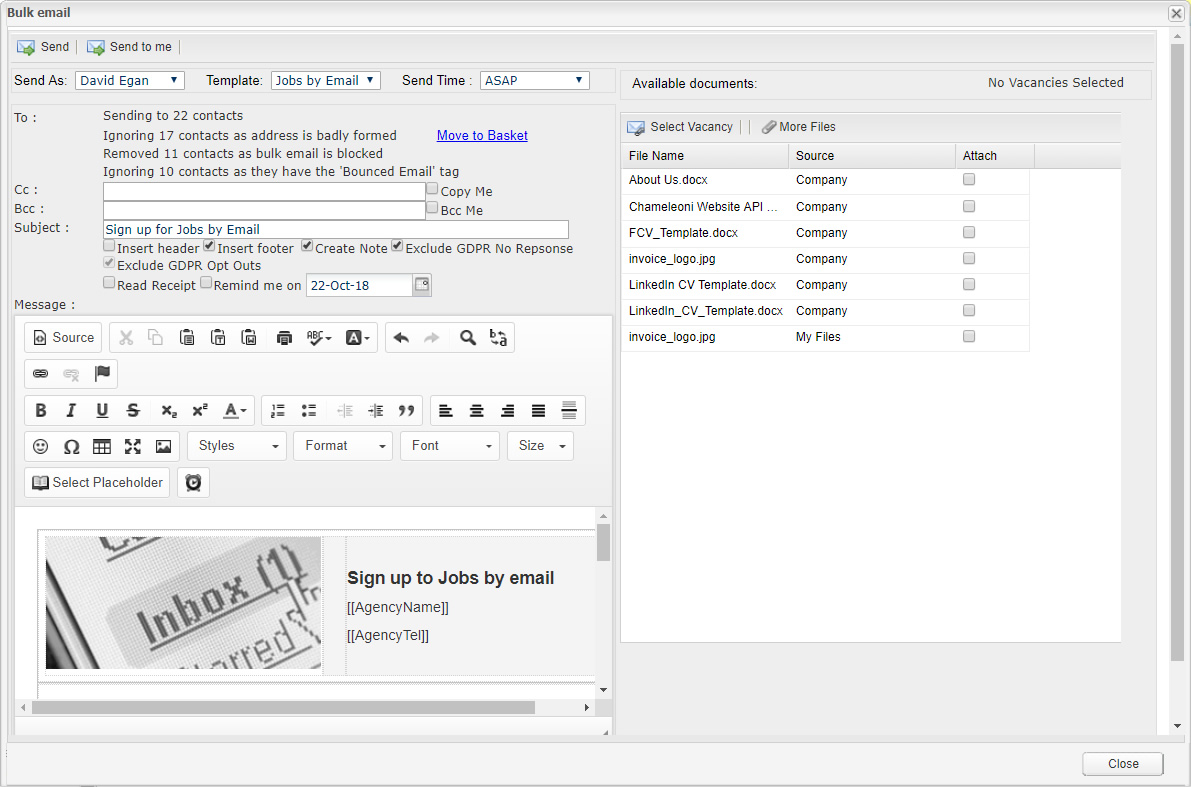 Select the 'Jobs By Email invite' template from the Templates drop-down box. You can edit the text message as required.
Check the email before sending it out, click on the 'Send to Me' button.
When the email is exactly how you want, click on the 'Send' button to send the emails out or select a 'Send Time' from the drop-down list if you want to schedule a better time to send the invitations.
Note: You can manually register candidates rather than send the invite Email. Best practice email marketing states that your candidates MUST Opt-In to receive the emails or have a pre-existing business relationship with your agency and they MUST be able to Opt-Out
In order to send bulk emails, you must have valid SMTP/Exchange/G Gmail detail stored in your user profiles. Important some ISP set limitations on how many emails you can send out in a given period of time, please check with your ISP if you have any.
You can also schedule your emails by clicking on the Send Time drop-down list and choosing a time.