This article shows you how to embed a link to your website or a specific webpage for clients or candidates to click on from an email.
Here is how.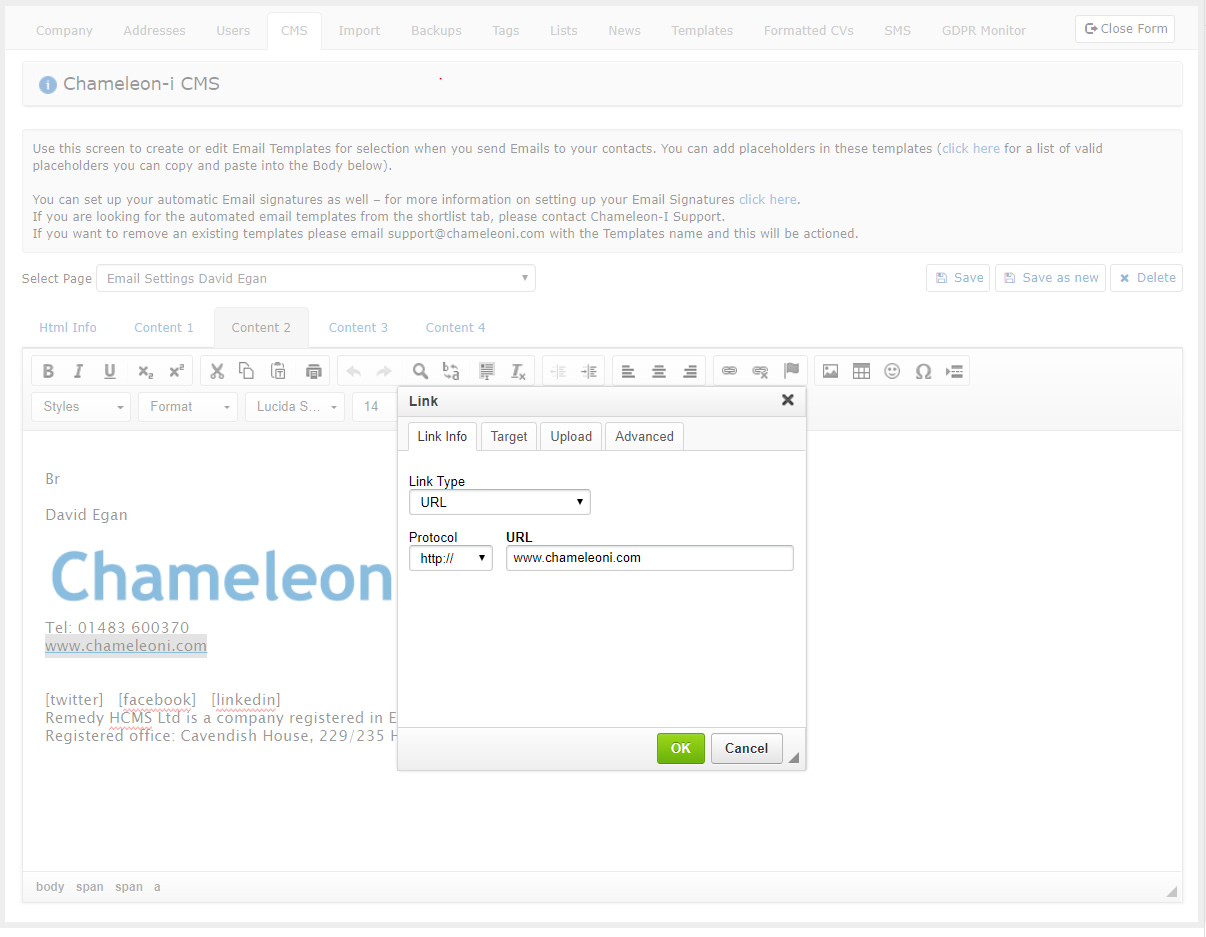 Select 'Admin' from the main menu.
Select 'CMS' tab.
Select a template to edit from the drop-down list 'Select Page'.
Click on the 'Content 1' tab.
Enter or highlight the text that you want to have the website link associated.
Click on the hypertext icon, it looks a bit like a paperclip.
Enter the website address in the URL text box.
Click on the 'OK' button when you're finished.
Once you are happy with your changes, click the 'Save' button.
For any images that you want to add a link to, simply select the image and then follow the same steps.