The Bulk Assign feature enables you to change the owner of contacts in bulk.
Open or create a basket containing the contacts you wish to re-assign. You can also perform this feature from a vacancy shortlist or saved search possible/ignored folders.

Select the 'Assign' button.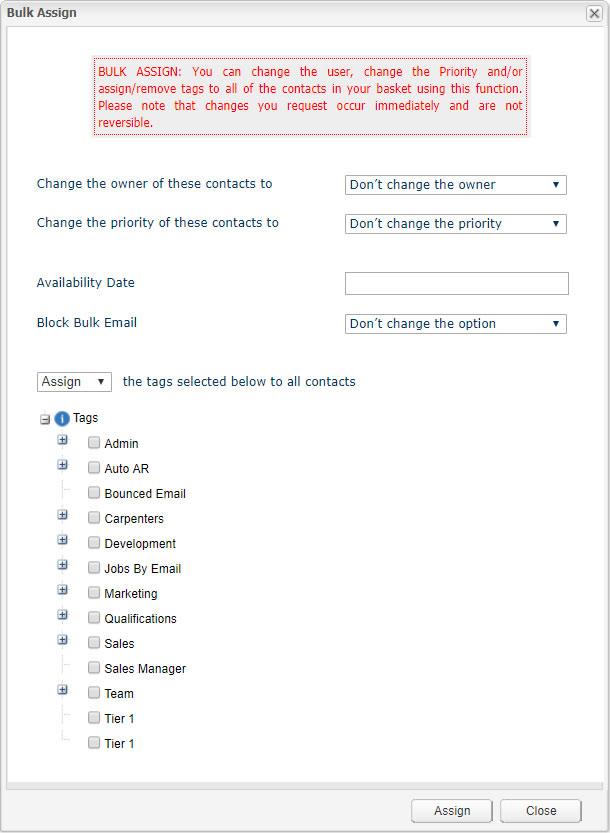 Select 'Change the owner of these contacts to' drop down box and select the user to re-assign the contacts to.
Press the 'Assign' button. This will open a popup asking you to confirm the action.
Confirm the action and the records ownership will be re-assigned.
Note this is performed in real-time, if you are re-assigning 1000's of records this will take a few seconds to perform please be patient while the system performs your request.