This list will enable you to add to the availability statuses that a temp or consultant can specify in the availability calendar for temps. The priority filter can be ordered and content coloured to make identification easy in the calendar.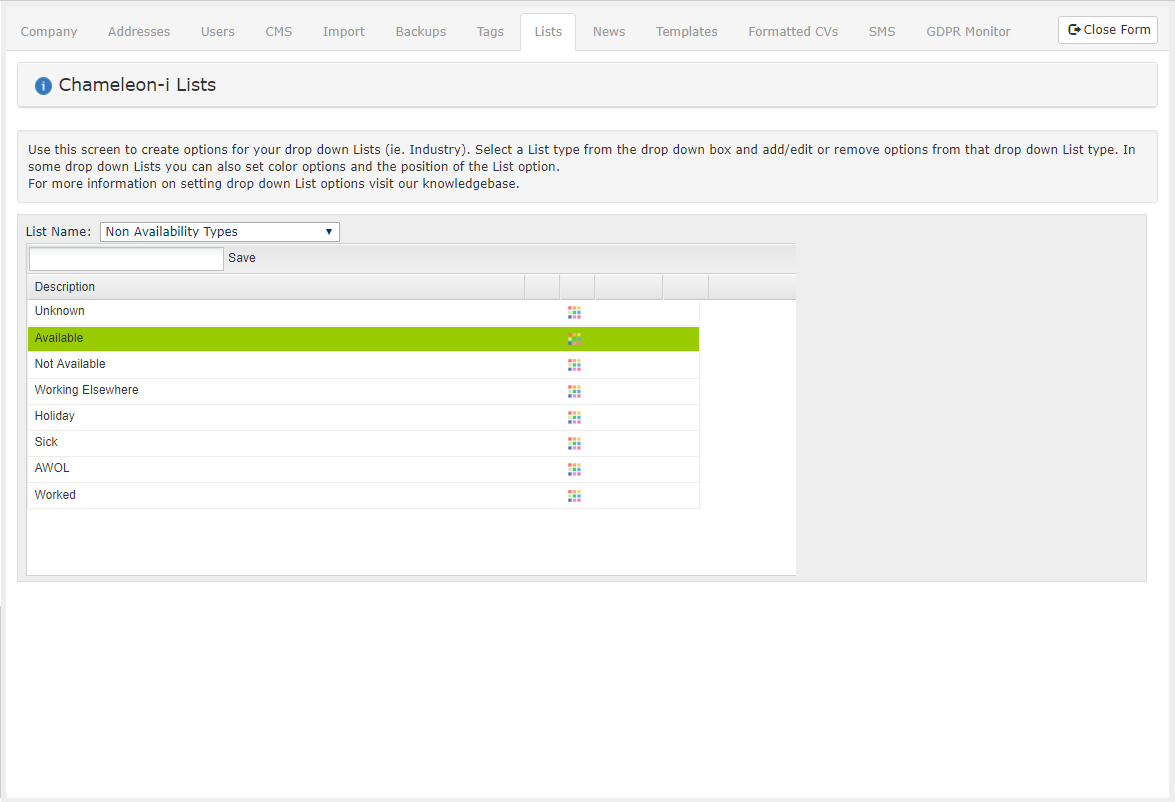 To create/edit your own availability types
Select the 'Admin' tab from the main menu.
Select the 'Lists' tab.
Select 'Non-Availability Types' from the drop-down box.
Enter your priority name in the text box and press the 'Save' button to upload it.
The 'Coloured grid' button enables you to associate a colour with the priority filter. When companies have a status assigned they are listed in the results grid coloured appropriately.
Use the 'Up/Down' arrows to order the filter to meet your requirements.
Click the 'X' to delete obsolete priority filters.
To edit an existing entry 'Double Click' on the entry you wish to edit, this will make the line item editable, edit as required then click away anywhere on the screen to confirm the edit.
Note the default entries in this list cannot be deleted/edited as they are system-wide defaults.
When you click the 'X' to delete an obsolete entry, the following pop will display requesting that you re-assign all records to another in your list. You must do this to delete it from the available drop-down options.