The candidate source list allows you to create your own list displayed in candidate records and searchable in the candidate grid to make identifying where a candidate originated easy.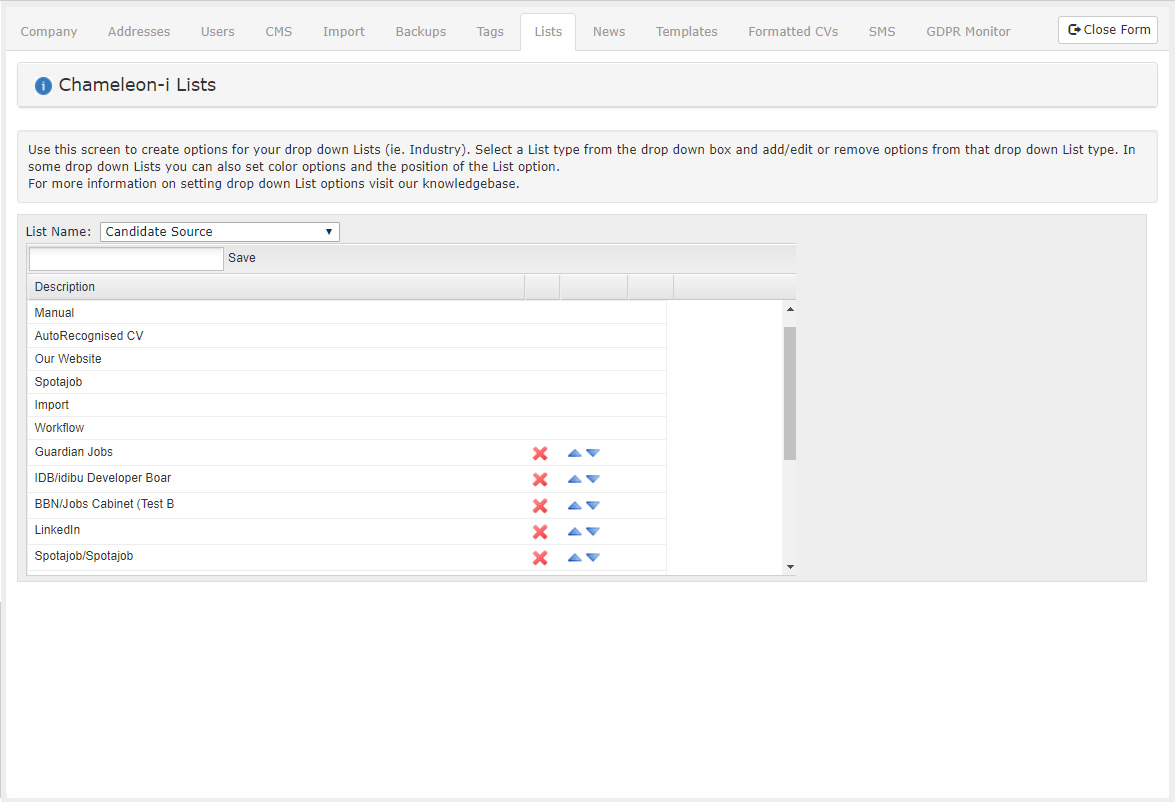 To create/edit your own candidate source list:
Select the 'Admin' tab from the main menu.
Select the 'Lists' tab.
Select 'Candidate Source' from the drop-down box.
Enter the source in the text box and press the 'Save' button to upload it.
Click the 'X' to delete obsolete entries.
Use the 'Up/Down' arrows to order the list to meet your requirements.
To edit an existing entry 'Double Click' on the source you wish to edit, this will make the line item editable, edit as required then click away anywhere on the screen to confirm the edit.
When you click the 'X' to delete an obsolete entry, the following pop will display requesting that you re-assign all records to another in your list. You must do this to delete it from the available drop-down options.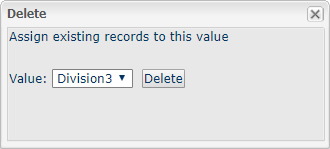 NOTE: The following are system-wide values, and cannot be deleted or edited from the default source list:

WhyNotWork
Manual
AutoRecognised
CV
Our Website
Import
spotajob