The company industry list allows you to create your own company industry list displayed in company records and searchable in the company grid. The industry list can be ordered to make identification easy when selecting the industry in the company record.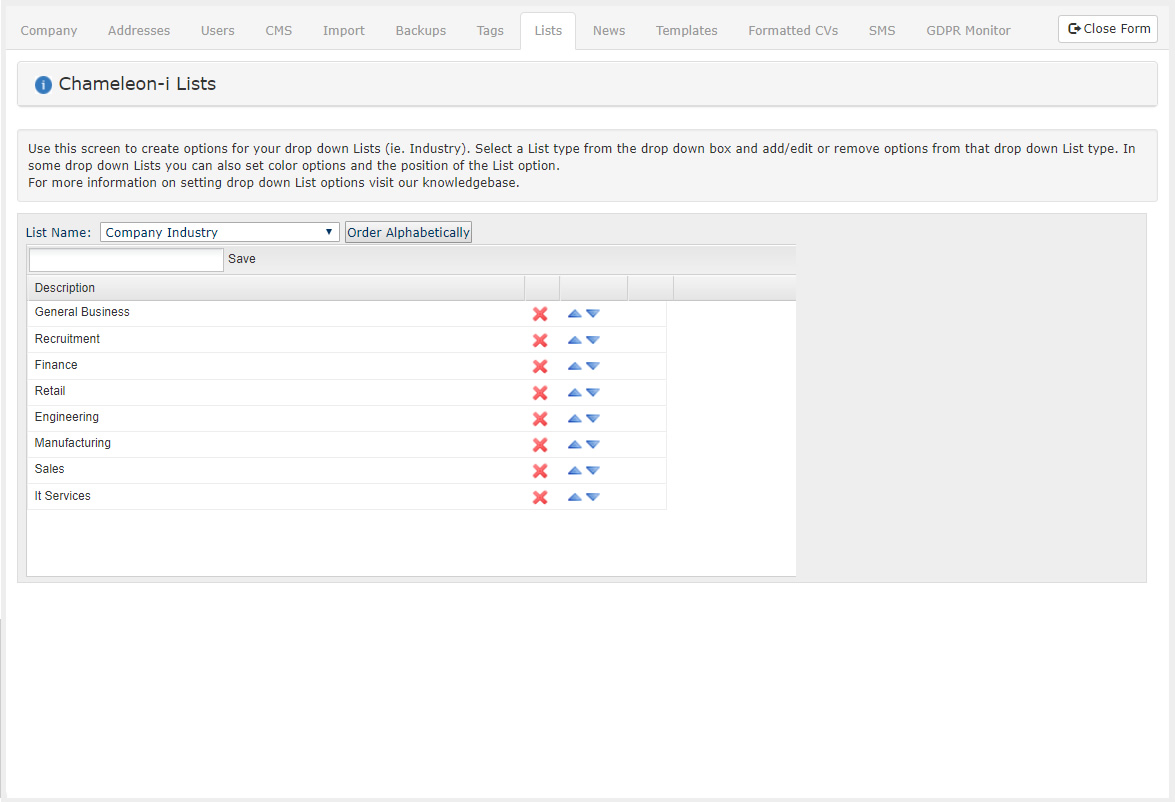 To create your own company industry list:
Select the 'Admin' tab from the main menu.
Select the 'Lists' tab.
Select 'Company Industry' from the drop-down box.
Enter your industry name in the text box and press the 'Save' button to upload it.
Click the 'X' to delete obsolete priority entry.
Use the 'Up/Down' arrows to order the list to meet your requirements.
Note: The company industry list comes pre-populated with 'General Business' in the list as a default.
When you click the 'X' to delete an obsolete entry, the following pop will display requesting that you re-assign all records to another in your list. You must do this to delete it from the available drop-down options.