You can easily add your company logo and other images to your Chameleon-i email signature.
This article shows you how to simply embed an image into an email template.
Select the 'Admin' from the main menu.
Select the 'CMS' tab.
From the drop-down menu, select the email signature from the drop down menu. This will be named: Email Settings - Your name
Select the 'Content 2' tab associated on the email signature template.
Place your cursor where you wish the image to be placed.
Click the Button with the Icon that has mountains and sun to insert an image.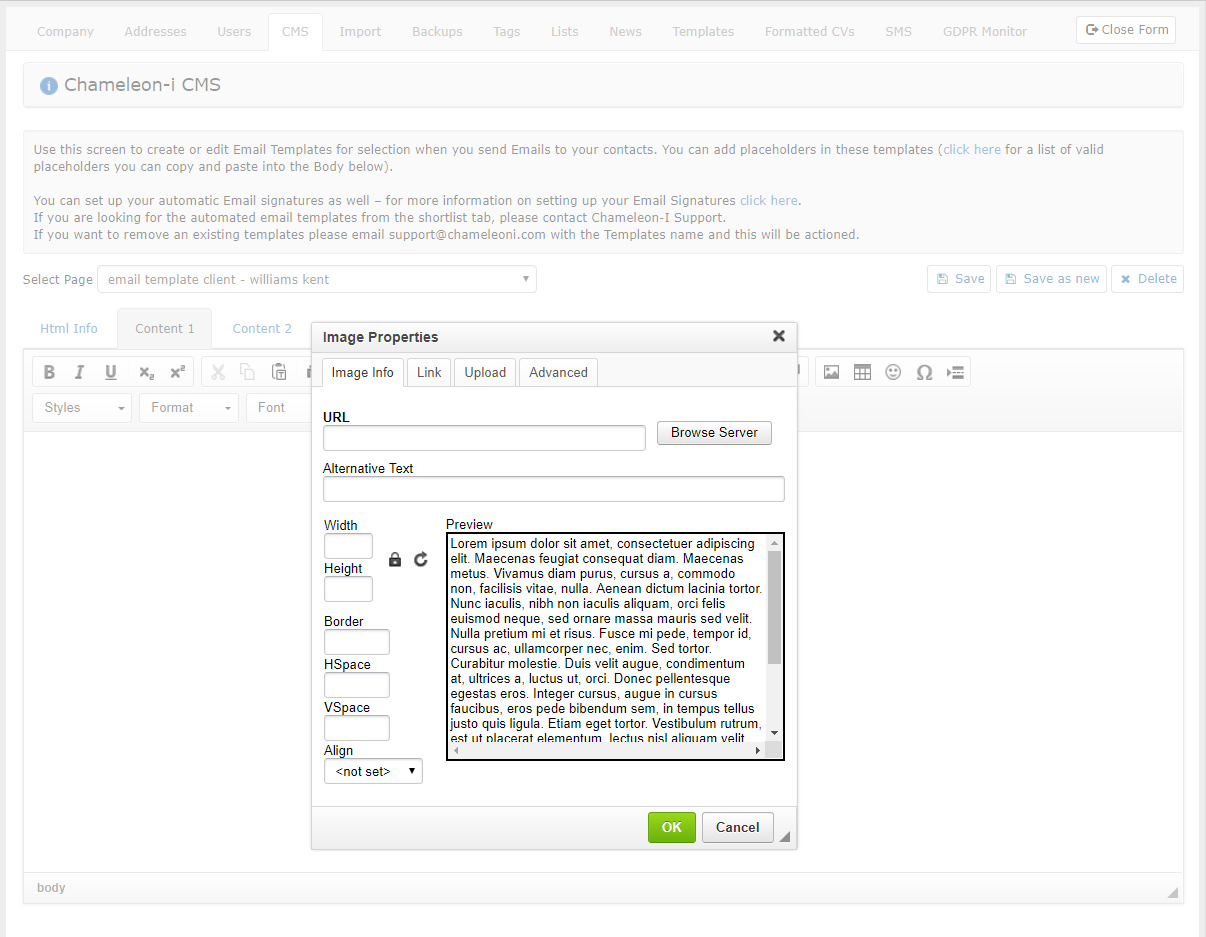 Click the 'Browse Server' button to select an image already uploaded to the CMS.
If you need to upload the image simply select the 'Upload' tab, click 'Choose File' button select the file and press 'Send it to the Server' button.

Double click on the image you want to pop it into the image editor.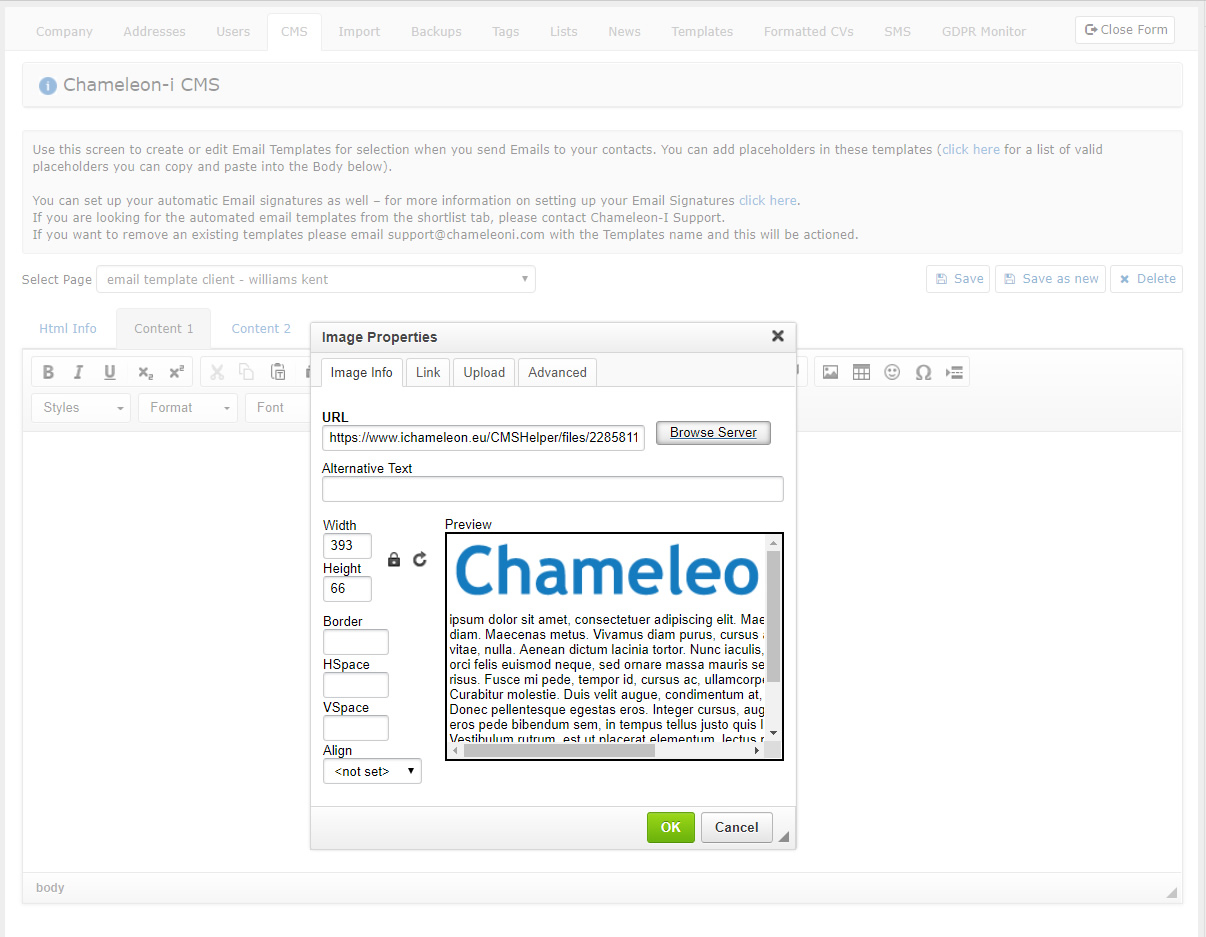 Click 'OK' to pop the image into the ' Content 2' tab.
The image is now inserted into the body of the template.
When completed click on the 'Save' button.
Please note that you can NO LONGER set the width and height of the image, setting these will be ignored by email programs, they will display the original image uploaded. You now need to re-size the original image to the size you want to be displayed to your end users.

If you are not happy with an image and want to remove it, click on the image so it is highlighted and click the delete key on your machine.