If you use MS Exchange to send your emails from Chameleon-i using either the SMTP relay or Exchange Server settings in your user profile we recommend setting up a 'Connector' in the Microsoft Exchange Admin Center to prevent issues with outbound emails being blocked or automatically failed.
Please use the following steps to add our IP address.
1. In MS Exchange Admin select Mail Flow from the left hand side and choose the Connectors option and press the large + button.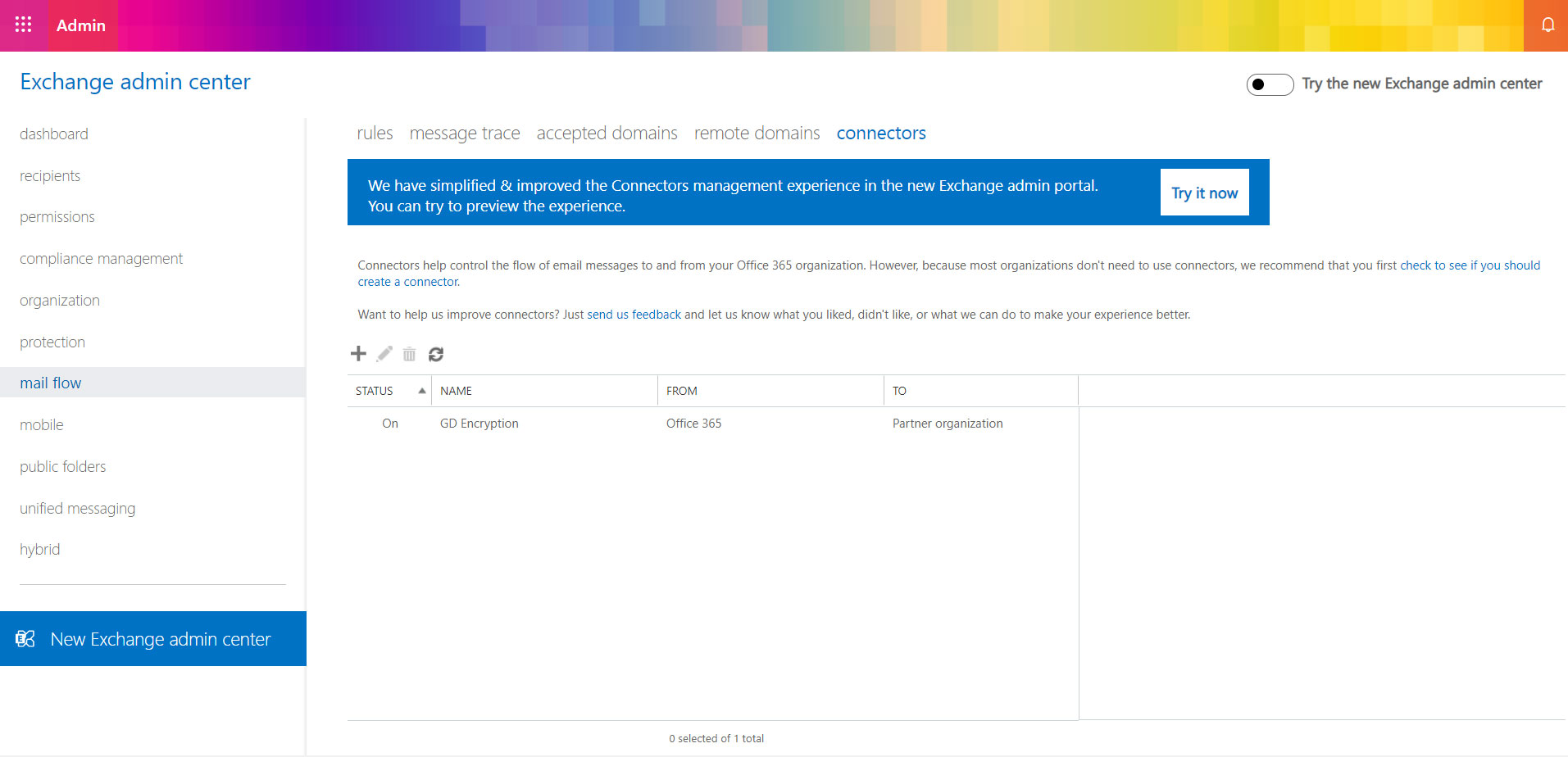 2. A popup will then appear. Using the From dropdown list select Partner Organaisation. On the To dropdown list select Office 365 and press Next.
3. In the Name field enter Chameleon-i. In the Description field enter Chameleon-i Outgoing Email. Make sure the Turn it on checkbox is ticked then press Next.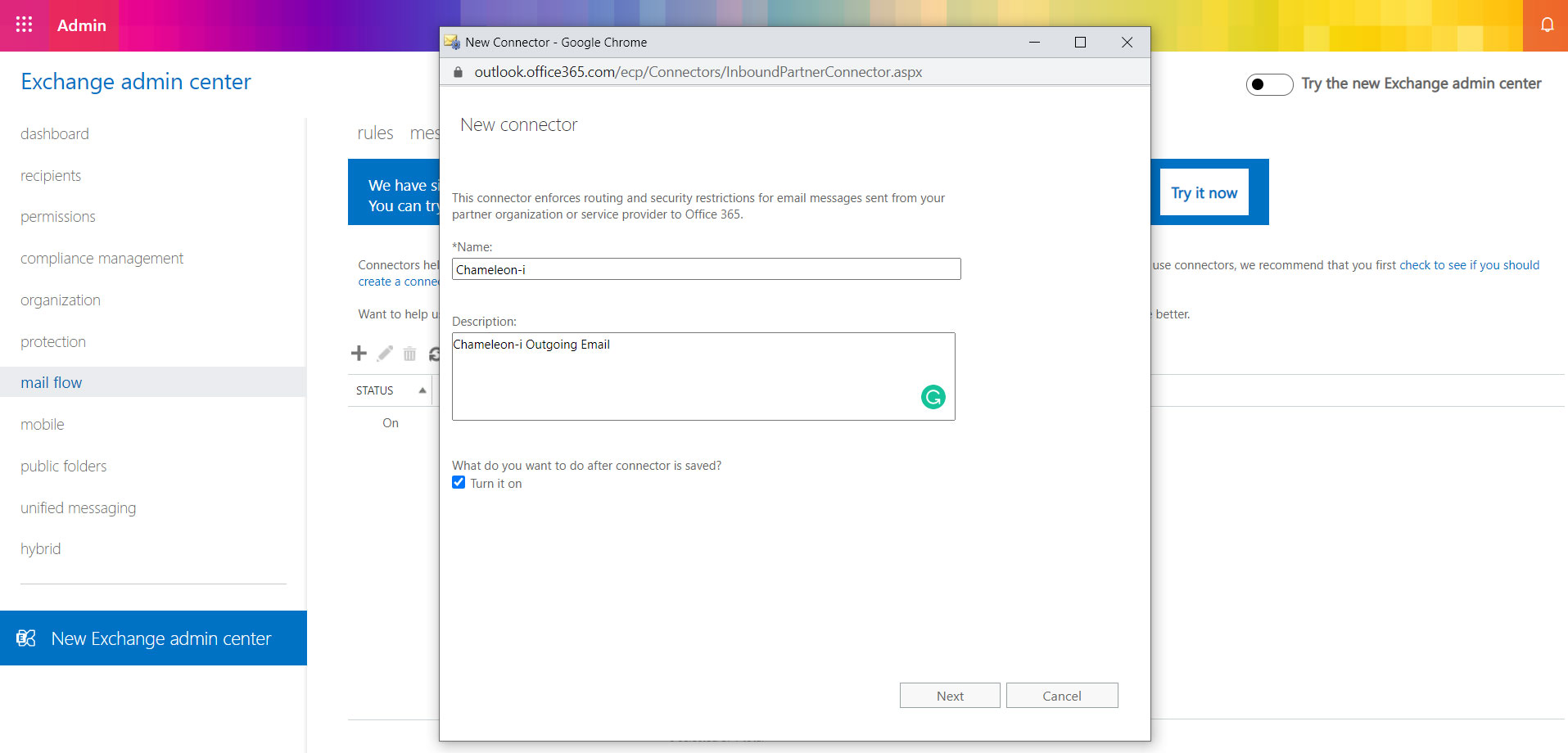 4. Click the Use the sender's IP address radial button and click Next.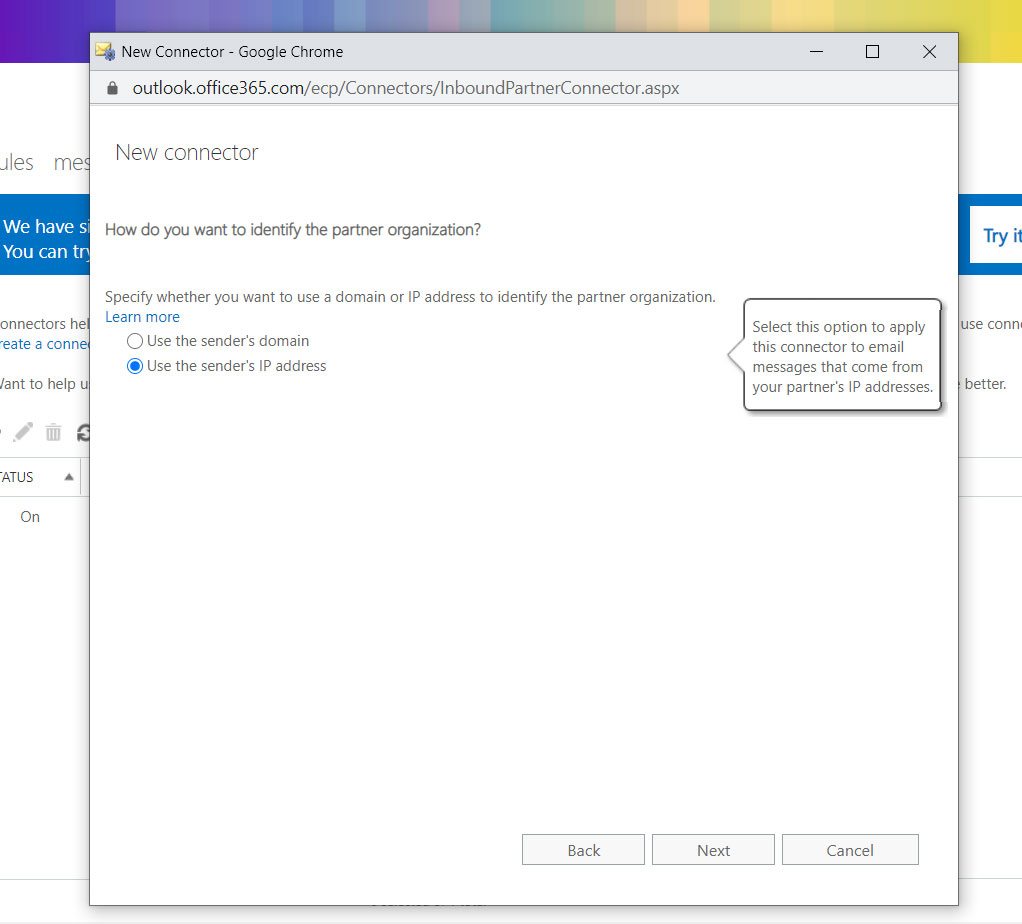 5. Enter our IP address 149.102.155.124 in the text box then click the large + button and and click Next.
6. The next screen requires no changes as it is set to default which is correct. Click Next.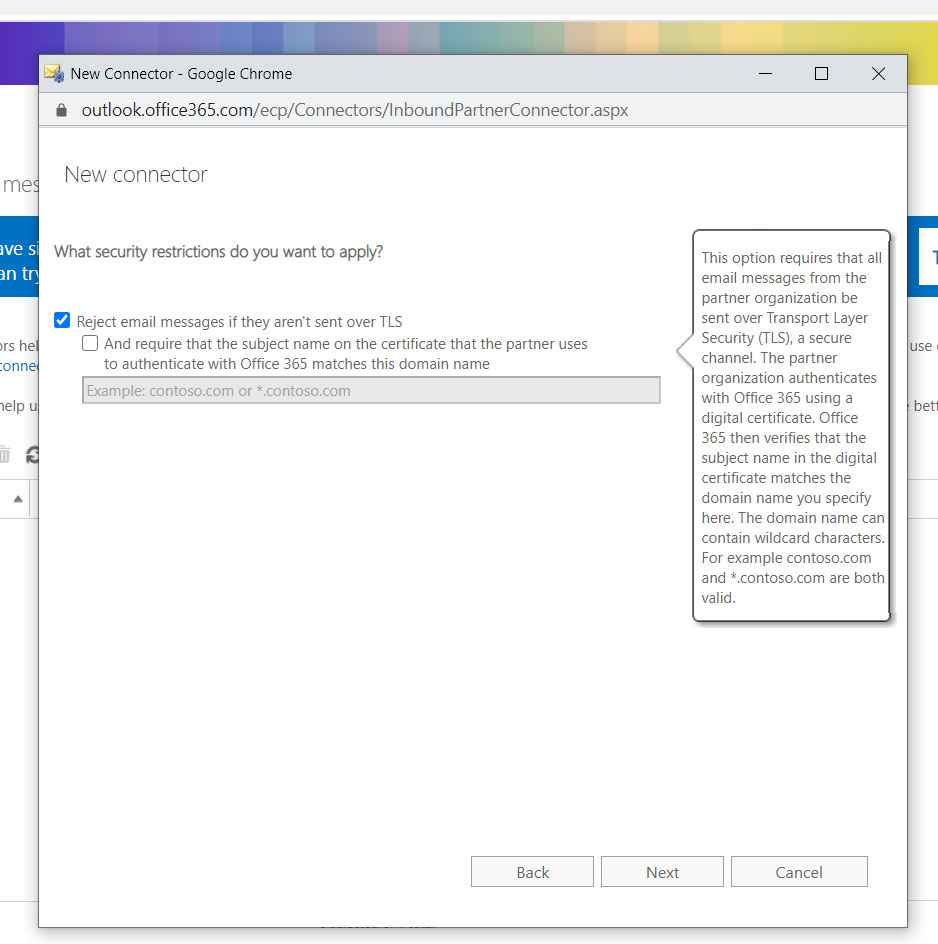 7. Click Create Connector to confirm the changes. You will now see that our IP address has been successfully added to your Connectors list.