We have included a local fee calculator in the placement record that will enable you to convert the local fee back to your base currency.
Here is how to use the converter
Open your placement record.
Move to the 'Financial Details' tab.
You will see the below image, we have highlighted the local fee calculator.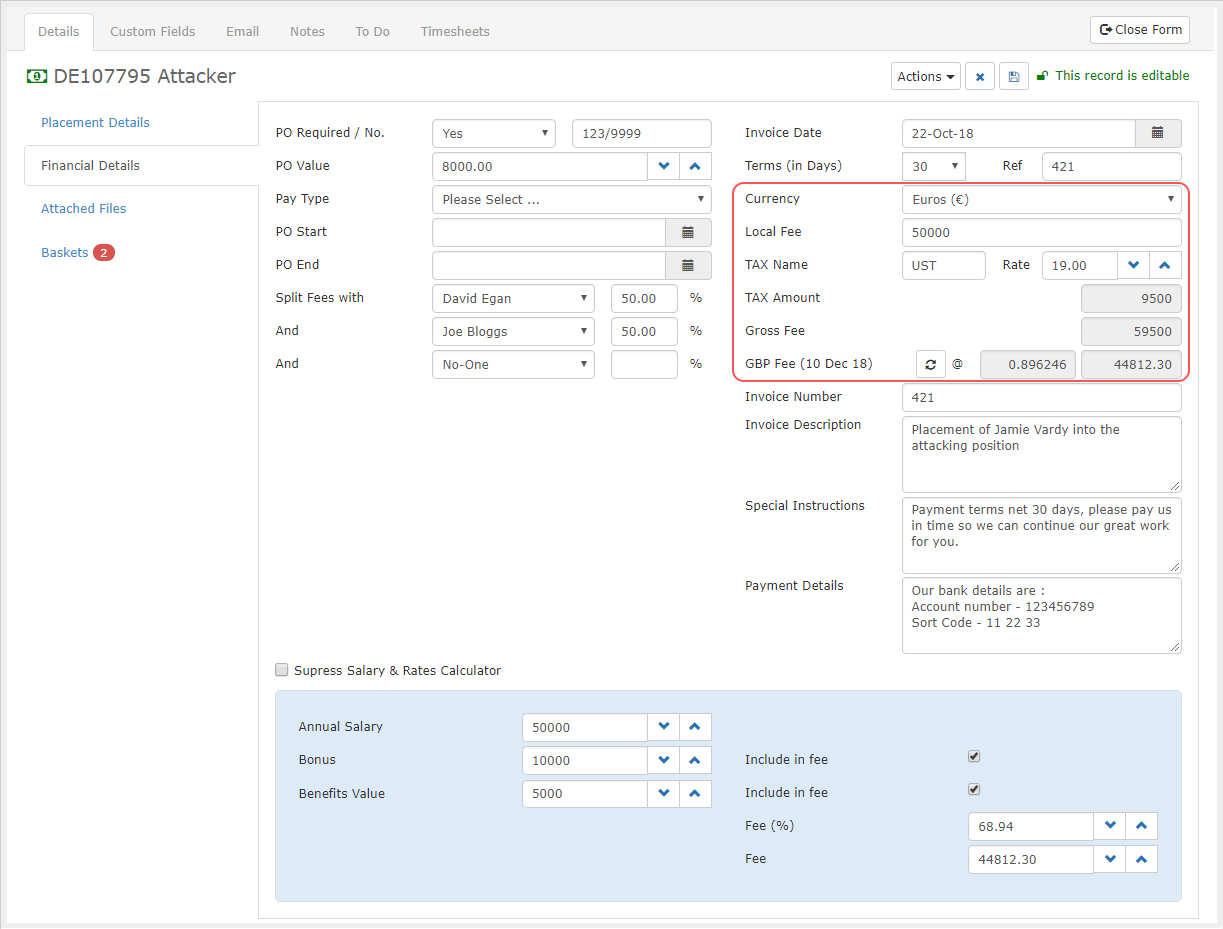 Set the local fee Currency.
Enter the Local Fee you are charging in that currency.
Enter the local Tax Name and the Rate.
This will calculate the Local Gross Fee.
Below you will see the Base Currency, GBP in this example and the date that the last exchange rate was last updated.
The Exchange Rate being applied.
The converted Fee.
The Base Currency Fee is the Fee that must be entered into the Salary and Rate Calculator, this will update reporting, Cube19 and OneUp Sales with the base placement fee.
We do not automatically update the Salary and Rate Calculator with the converted base fee.