You can split a placement fee between multiple consultants enabling you to accurately track consultant revenue.
This article explains how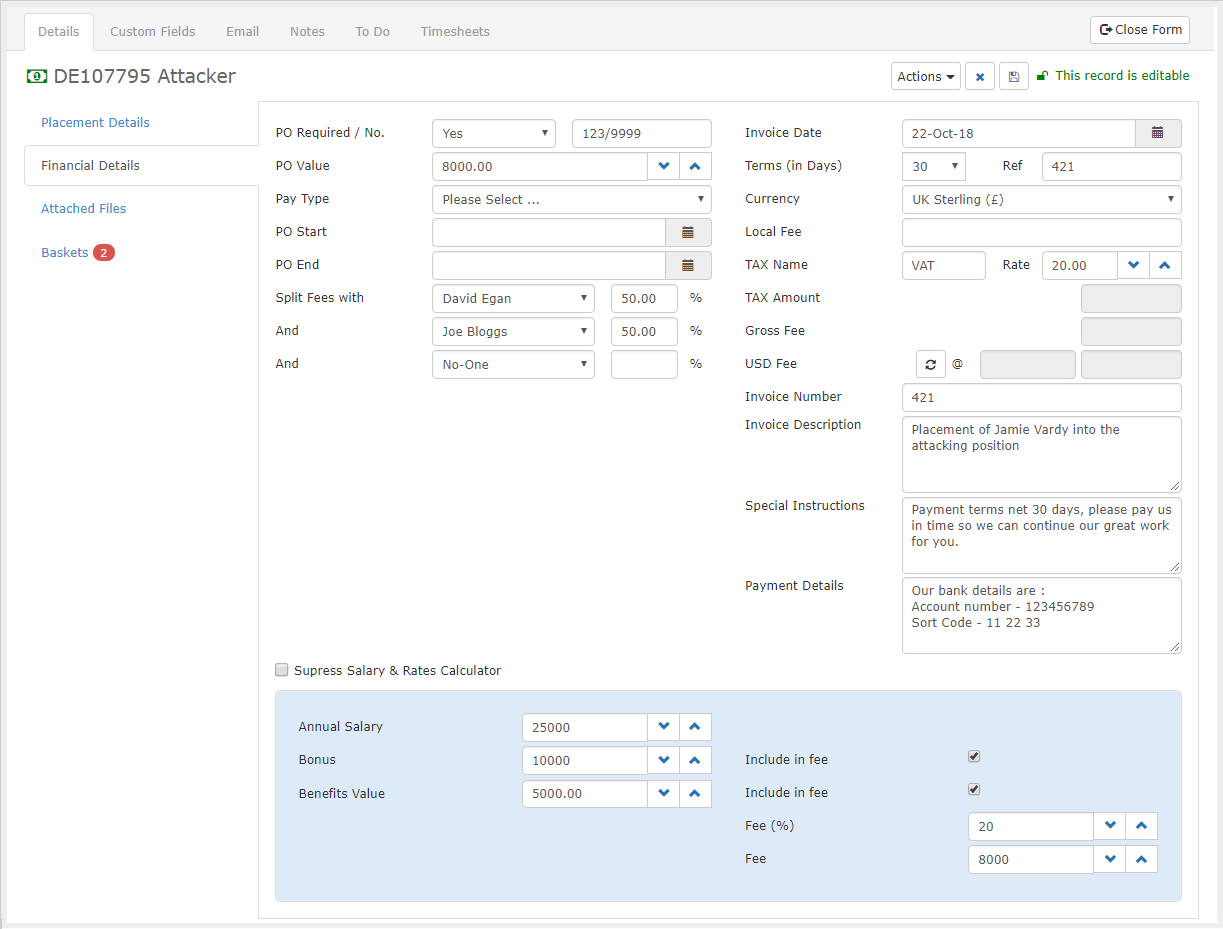 In the placement record, click the 'Financial Details' tab.
You can select up to 3 different consultants to split the fee with by selecting them from the drop-down list and entering the percentage they are due from the total placement fee.
Remember to press the 'Save' button to confirm any changes.